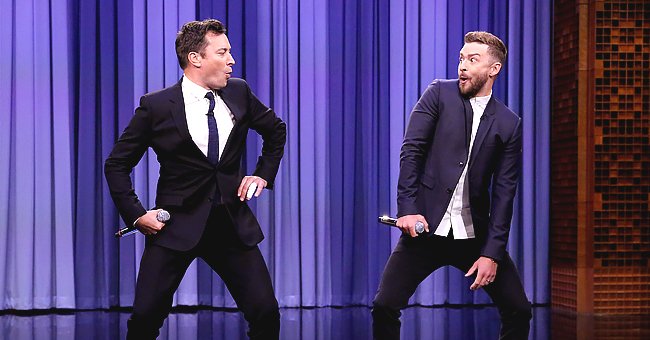 Getty Images
Justin Timberlake and Jimmy Fallon — Look Back at Their Bromance through the Years
It is no doubt that birds of a feather flock together, especially when it's for a good cause, and this has been shown through the lives of celebrities Justin Timberlake and his friend Jimmy Fallon who cannot get enough of each other.
Singer Justin Timberlake and show host Jimmy Fallon are an awesome pair who have thrived in their careers in the music industry and the comedy circuit respectively.
While Fallon started acting comedy and landed his big role in "Saturday Night Live," Timberlake transitioned from the Disney show to music throughout the 90s, before finding his way back to acting again.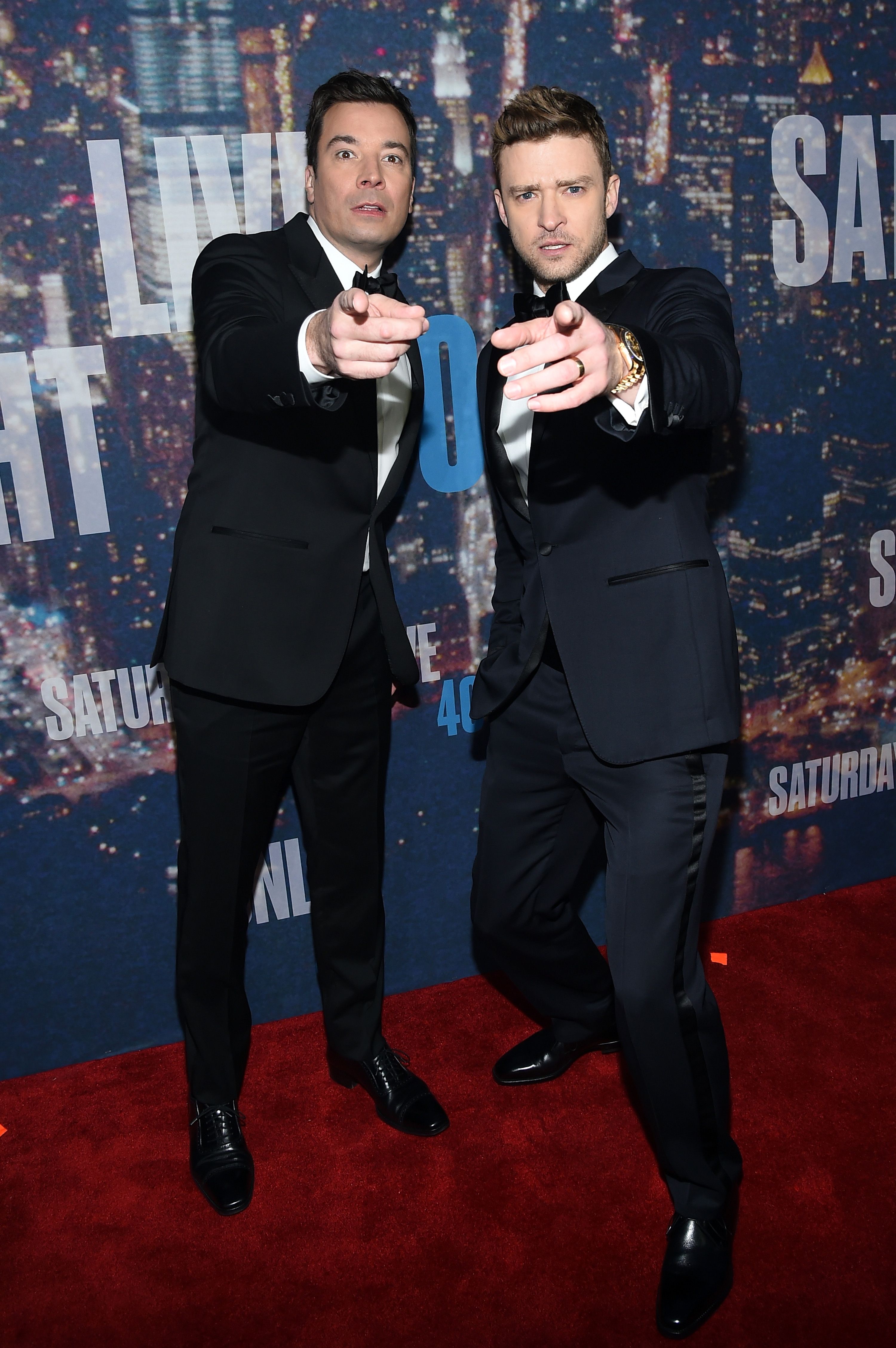 Jimmy Fallon and Justin Timberlake at the SNL 40th Anniversary Celebration in 2015 | Photo: Getty Images
The lovely duo first met when Timberlake was invited as a host on SNL in early 2000. The two got closer afterwards and became one of the most productive friendships in Hollywood.
After some years later, Timberlake broke off from his boy band "NSync," and Fallon as a host in "SNL" teamed up with him and created what has become the biggest bromance in Hollywood.
The bromance brothers who claim they like "each other's foots" share many moments off-camera, making their fans admire their friendship built on a charming sense of humour and chemistry.
Their relationship continued to grow, and by 2013, Fallon found himself presenting the Video Vanguard Award at VMAs to Justin Timberlake.
Timberlake opened up on how fatherhood has changed everything about his music.
Another memorable moment for the duo was during their 2015 visit to the US Open when iconic singer Beyonce's "Single Ladies" track played, and the two stole the show with their dance moves.
Following music trends, the lovely duo marked the release of a new music collaboration titled the "Quarantine Remix," shot entirely at their homes, then remixed and edited into a catchy tune.
Their families aren't left out of the mix as Timberlake's wife, Jessica Biel, is a great fan of the brothers. During her Reddit Ask Me Anything session, she showed her sharp sense of humour by listing some of the duo's links while stating she was not jealous of their friendship.
Fallon is definitely a close part of the family as he recently shared in an interview with Entertainment Tonight that the couple had just welcomed their second child.
Beyond his amazing relationship with Fallon, Timberlake adores Biel, with whom he tied the knot in October 2012, and does well to enjoy quality time with her.
After the 39-year-old star and his wife became parents of one in 2016, Timberlake opened up on how fatherhood has changed everything about his music.
Still exploring fatherhood, the singer who released "Can't Stop The Feeling" in the summer of 2016 revealed that his son played a major role in his hit song as he was the song's motivation.
Having welcomed his second child with Biel, the star seems to have the best relationships where marriage, friendship, and fatherhood are concerned.
Please fill in your e-mail so we can share with you our top stories!