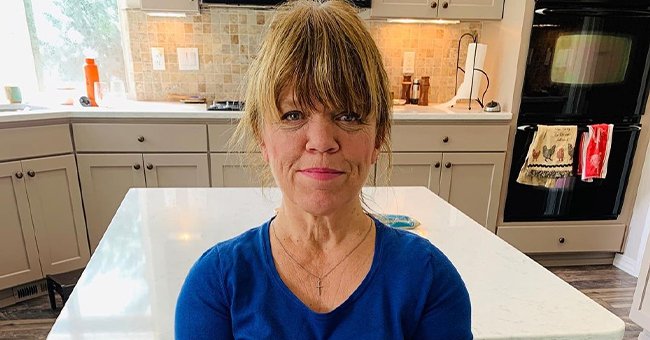 Getty Images
'Little People, Big World' Star Amy Roloff Reflects on Precious Moments with Her Grandkids

Amy Roloff of TLC's "Little People, Big World" fame gushes over her grandchildren in an Instagram snap. The grandmother of 4 remembers her late mom, Patricia, who passed in September 2019.
Reality TV Star, Amy Roloff, can't get enough of her precious grandkids, as she showed off her "prince and princess." The young prince, Jackson Kyle, wore a pair of jeans and a white T-shirt, topped with a gold crown befitting of his title.
He was hugging his cousin, Ember Jean, who matched an orange ribbon tying up her blonde hair to her dress, with black tights underneath. Not one to be out staged, the princess smiled at the camera with her sparkly tiara on her head.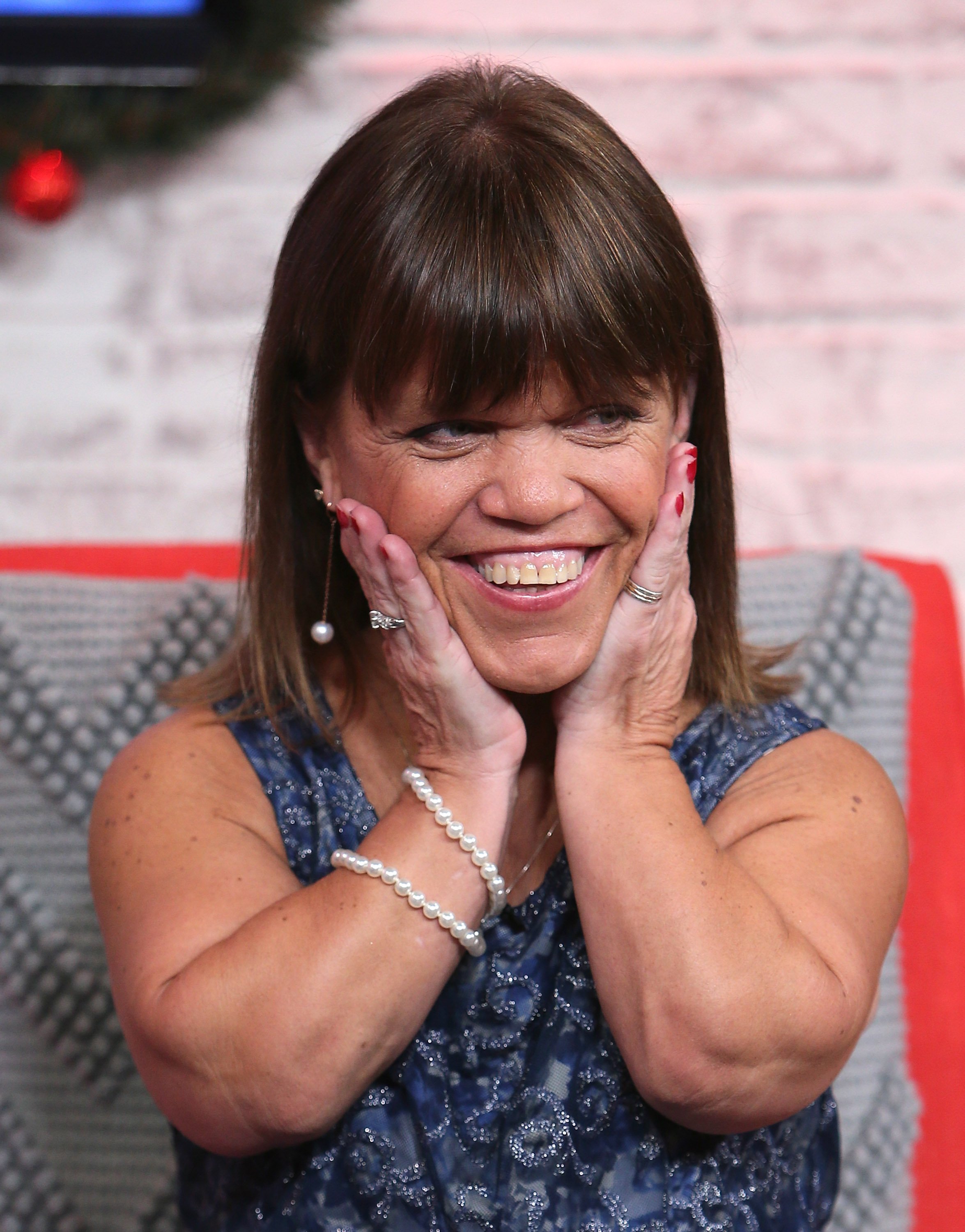 Amy Roloff visits Hollywood Today Live at W Hollywood on December 13, 2016 | Photo: Getty Images
COUSINS HAVING FUN
It's family moments like these that 55-year-old, Roloff treasures the most. Her caption displays the fondness she has for her little ones through #grandmalove as well as the great time the two cousins have together, as she writes:
"Lots of crazy fun hanging out with these two. Moments like these are priceless."
Fans of the reality series have watched Roloff's 4 children, twin sons, Jeremy and Zack (29), daughter, Molly (26), and last born, Jacob (23) grow before their eyes. Now, the next generation of Roloffs is taking center stage.
HIGHLIGHTING ACHONDROPLASIA
Roloff has 4 grandchildren in total, the first of whom is Jackson. He was born on May 12, 2017, with achondroplasia, which is the same type of dwarfism his father, Zach was born with. Roloff uses her platforms to educate her followers on the condition.
Roloff shares all 4 of her children with her ex-husband, Matt Roloff whom she divorced in May 2016, ending 27 years of marriage.
The other grandkids include Jackson's younger sister, Lilah (who also suffers from dwarfism) born on Nov 19. Their cousins, whose parents are Jeremy and Audrey, are Ember Jean born on Sept 10, 2017, and her brother, Bode (Jan 8, 2020).
THE ROLOFF'S' ENDLESS LOVE
Last year, Tori Roloff got candid about her son, Jackson's dwarfism. She spoke about his ability to run around and reach for things around the house just like any other child his age, writing:
"I forget that he's different because he's so capable and I see nothing other than my mister mister."
In the same breath, she applauded her husband, Zach for his outlook on his child's condition. The most praise was reserved for her little boy, who she said had the ability to brush things off easily, adding he was meant to bring light into the world.
LOVE AFTER DIVORCE
Roloff shares all 4 of her children with her ex-husband, Matt Roloff whom she divorced in May 2016, ending 27 years of marriage. Within the same year, viewers watched as Roloff met and fell in love with Chris Marek.
During an episode of the TLC show, Roloff shared a moment with her girlfriends where she admitted to initially having reservations about dating someone of average height, which Marek is. But love won, and the two were engaged in 2019.
Earlier this year, Roloff reminisced about how dearly she missed her late mother, Patricia, who passed away at the age of 86 just two weeks after Marek proposed. Patricia was also due to celebrate her 67th wedding anniversary.
More than anything, Roloff had wished to have had more time with her mother, who she heralded for being an amazing matriarch. She also longed for Patricia to have spent more time with her children, grandchildren, and great-grandchildren.
Please fill in your e-mail so we can share with you our top stories!