Andy Cohen Celebrates Hanukkah in a Sweet Photo with His Adorable Son Ben
For the first day of Hanukkah, "Watch What Happens Live" host Andy Cohen warmed hearts with a precious photo of him and his one-year-old son, Ben, lighting their Hanukkah candle.
This year, the first day of Hanukkah kicked off on December 10, and "Watch What Happens Live" host, Andy Cohen, decided to do something special with his young son, Ben.
The show host shared a sweet photo of himself and Ben on Instagram with the words: "? Happy Hanukkah! ?" boldly written as the caption.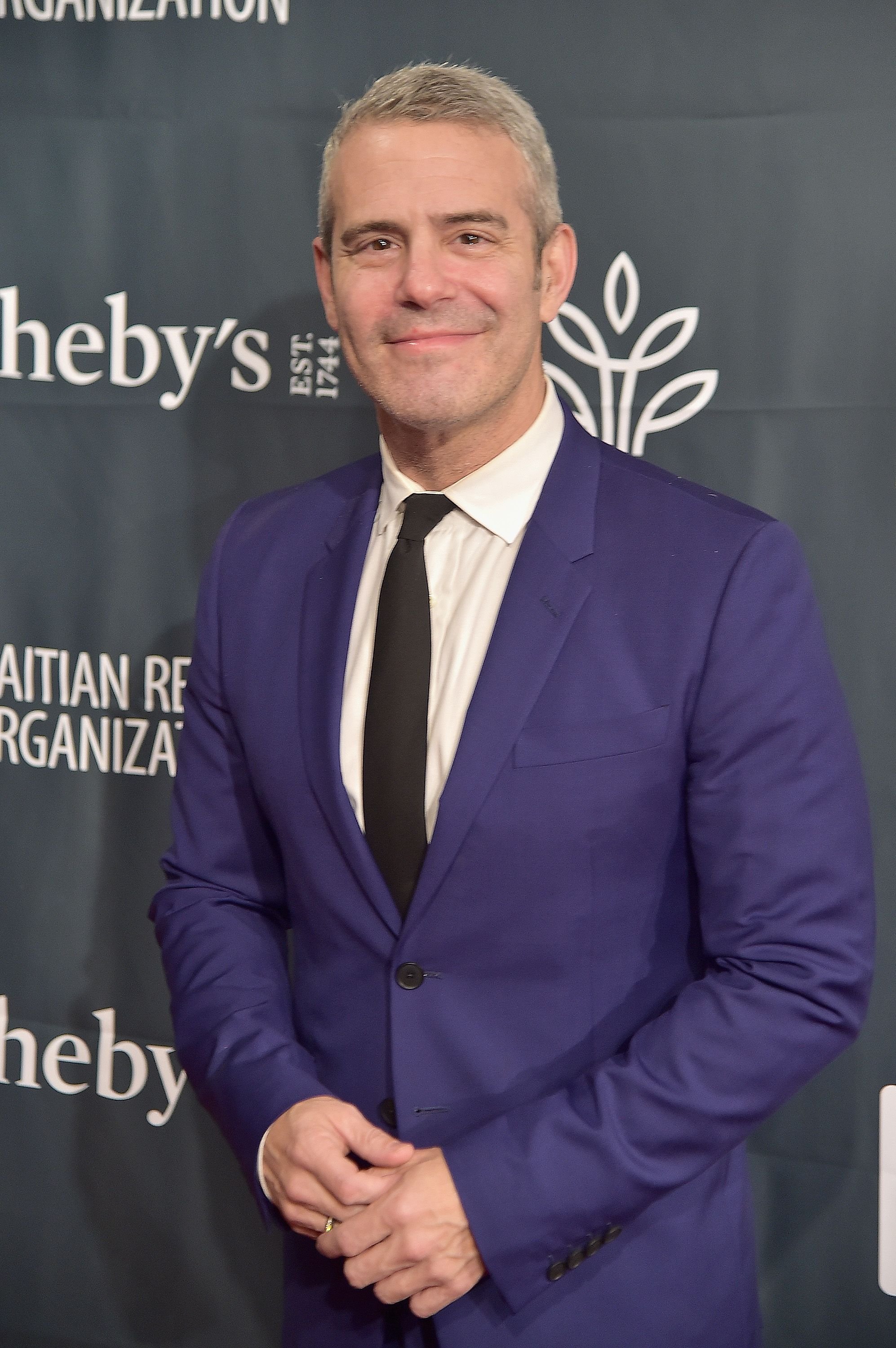 The sweet picture of the wonderful father and son showed both of them lighting a hanukkiah — a nine-candle candelabra that serves as the centerpiece of the Hanukkah celebrations.
Cohen was dressed sharply in a pin-striped suit with a lavender button-down shirt on the inside. Adding to his charm was his subtle choice of jewelry — a gold watch — and his full head of silver locks.
Little Ben, who was caught curiously pointing a finger to the two lit candles on the hanukkiah, was dressed in a super cool tie-dye onesie as his dad carried him on one arm.
The toddler had his back facing the camera, giving his dad's fans an unobstructed view of his voluminous brown locks. Cohen's fans and followers were happy to see how he and his adorable mini-me were celebrating.
Right from the moment Ben was introduced to the world, Cohen's fans and followers fell in love right away.
Cohen and Ben — especially Ben— have become quite a fan favorite to the show host's already large fanbase. Many of his Instagram followers are always delighted to see him share glimpses of his family with them.
Cohen's little bundle of joy was born in February last year, through a surrogate. He first introduced little Ben to the world with a black and white photo of him cradling his infant with a caption that read:
"This is my son, Benjamin Allen Cohen. I'm in love and speechless. And eternally grateful to an incredible surrogate. And I'm a dad."
Right from the moment Ben was introduced to the world, Cohen's fans and followers fell in love. The little boy was simply magical and seemed to charm his way right into their hearts.
Early in October, he made his dad's followers smile when Cohen honored the toddler with a make-believe Benjamin Allen Cohen award for toddler cuteness at home.
This was during an episode of WWHL as he wrapped up his at-home shows amid the pandemic. The dad also shared some of Ben's cutest cameos for his at-home shows throughout the year.
The cute clips included Ben virtually meeting Anderson Cooper's son Wyatt. In November, the two virtual BFFs eventually met physically for the first time, and both father's gushed over the spectacular bonding moment.
Ben is surrounded by love, budding friendships, and a dad that loves him unconditionally. This Hanukkah is off to a great start!