See Heartwarming Photo Kevin Hart's Wife Eniko Shared of Their Adorable Kids Kenzo & Kaori Mai
Kevin Hart's beautiful wife Eniko posted photos of their son Kenzo and newborn daughter Kaori Mai to share some pretty interesting details about their birth. Take a look!
Motherhood looks so good on Eniko Hart! After welcoming a new bundle of joy into her life, the 36-year-old has been busy with new mommy duties, but she does sneak in time to click some cute pictures. 
In a new Instagram post, Eniko threw it way back to 2017 with a picture of herself holding her son Kenzo when he was roughly a couple of months old. Such a cute little nugget!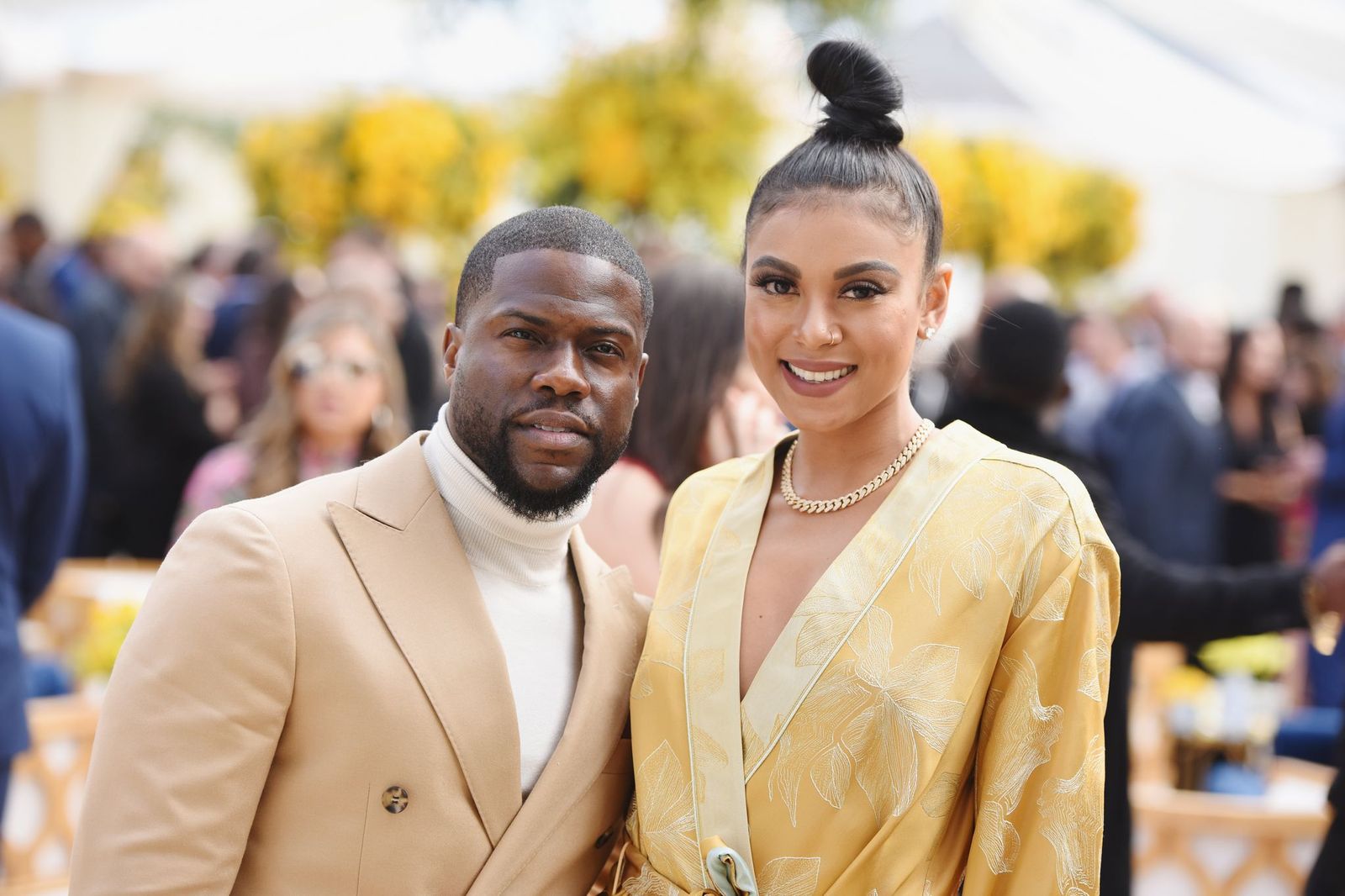 THEY LOOK LIKE TWINS
Alongside it was a picture of her holding her newborn child Kaori, the newest member of the Hart family. One cannot help but notice how Kenzo and Kaori look identical.
Kenzo and Kaori might be babies, but they are already famous because of their parents.
INTERESTING DETAILS ABOUT THEIR BIRTH
In the caption, Eniko shared some interesting details about both her deliveries. Joking that she had twins three years apart, she shared how she was 40 weeks and five days late with both deliveries. 
What's even more interesting is that the babies were both due on a Thursday, but she and Kevin welcomed them on a Tuesday at 1:45 AM. What a coincidence! 
Eniko joked how it might be some kind of voodoo. She might not have talked about it, but the other thing that has been a constant is how she impressively managed to stay fit during both her pregnancies.
Eniko and her comedian husband, Kevin Hart, welcomed their baby daughter on September 29. Gushing about her new baby, Eniko called her a little piece of heaven in her birth announcement post. 
ALREADY FAMOUS
Kevin gave his fans a glimpse of Kaori for the first time with a sweet Instagram photo on October 17. The baby girl looked innocent in a pink onesie and a matching headband.
As for Kenzo, he was born on November 21, 2017, a year after Kevin and Eniko got married. He is the third child of Kevin, who has two other children, Heaven and Hendrix, with his ex-wife, Torrei Hart. 
Kenzo and Kaori might be babies, but they are already famous because of their parents. The siblings also have their own Instagram accounts, which are run by their mother. 
So far, Kenzo has over 70 thousand followers in his account. As for Kaori, she has amassed over 25 thousand followers. The siblings are quite the influencers!