'Little Fires Everywhere' Star Kerry Washington Shows Curves a in Brown Leather Shirt & Pants
"Little Fires Everywhere" actress Kerry Washington delighted her fans with a new pic that she shared on her Instagram feed. The star flaunted her curves in a stylish leather outfit.
Actress Kerry Washington is stunning in any outfit that she rocks. Whether she's posing in a risque gown on the red carpet or simply taking selfies at home, she always looks smashing.
The "Django Unchained" actress recently shared some photos of herself, taken by her husband Nnamdi Asomugha, where she looked classy and showed off her many good angles.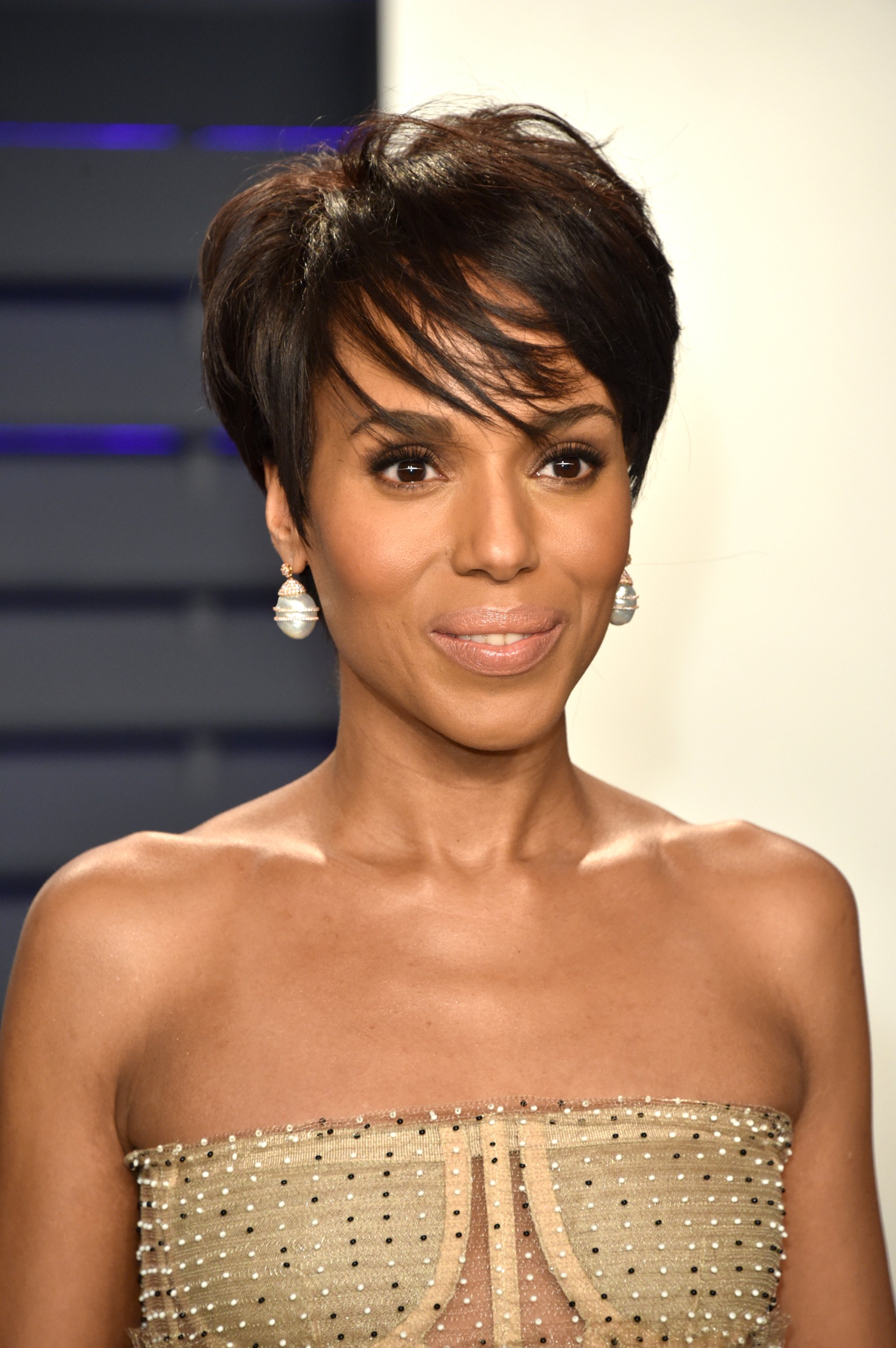 The first of the trio of photos featured Washington sitting on green grass, staring attentively at the camera. Her hair was styled in ombre cornrow braids with blonde ends.
The actress rocked a brown leather button-up shirt tucked into matching brown pants. She finished off her stylish look with textured caramel mid-calf pointed boots.
The second pic showed off more of Washington's outfit as she stood tall and posed with her hands partially in her pockets. Her trendy leather pants stole the show with their daring flare.
The background was also pictured more clearly. Behind the "Scandal" actress was a beautiful lake with the cloudy skies reflecting in the water. 
Kerry Washington's mother, an academic, did not always support her decision to be an actress.
In the last photo, Washington channeled her inner-model with a sexy pose that showed off her slim figure. Friends and fans of the actress rushed to her comments section to express their adoration.
Actress Octavia Spenser commented, "The [husband] knows how to capture those angles!" While Yvonne Orji gushed, "You flyyyy or whatevvvaa," a fan added, "omg you are so stunning!! ?."
Washington has been riding high off the success of her series, "Little Fires Everywhere," which she produced and starred in. The actress received two Emmy nominations for the show, which stars Reese Witherspoon.
The "American Son" actress spoke candidly about the role she plays as an African American woman living in the suburbs and how her mother influenced her portrayal of the character. She told NPR radio:
"I realized that I really was being invited to step into my mother's shoes in a lot of ways."
However, Washington revealed that her mother, an academic, did did not always support her decision to be an actress, fearing that her career might not take off as a Black woman.
Now the "Ray" star is more than just an actress; she is a successful producer with her own company, Simpson Street, which released the powerful award-winning documentary, "The Fight" in July.