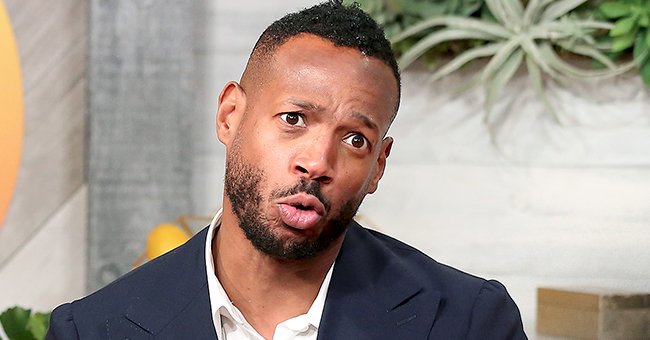 Getty Images
Marlon Wayans Shares Rare Throwback Photo of His Late Mom in This Heartbreaking Post

Marlon Wayans is still feeling the loss of his mother and took to Instagram to share a rare throwback picture of them while adding a sweet tribute alongside.
Losing one's parent is heartbreaking. Knowing that they would not be around for future achievements and to create new memories is often painful. "White Chicks" actor Marlon Wayans is still hurting from the loss of his mother.
Taking to Instagram, Marlon shared a throwback image of himself and his mother when he was a toddler. The picture showed his mother, Elvira holding him as a baby, and it was adorable.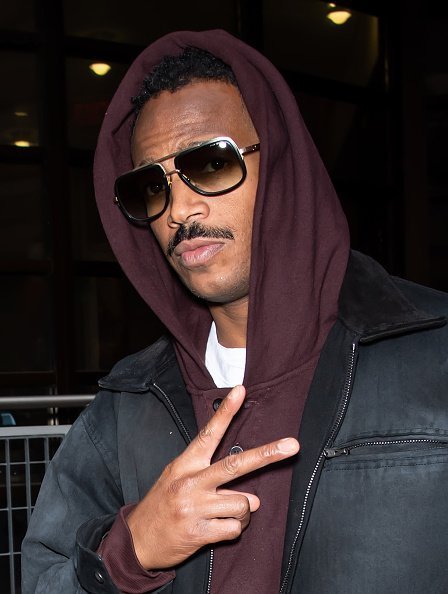 Marlon Wayans leaving Fox 29's "Good Day" on November 22, 2019 | Photo: Getty Images
In the shot he shared, Elvira looked gorgeous in her natural fro which sat atop her head, and although the color of her outfit could not be seen, she had on a shirt and skirt.
In her arms was baby Marlon who looked to be asleep at the time the shot was taken. Like his mother, he also had a mop of full hair. He captioned the post:
"I sure could use one of these hugs right now #my1stlove."
Fans and lovers of Marlon and his family took to the comments section to share their thoughts and condolences with him. Some expressed that they understood the hurt he felt.
Others encouraged him to be strong as Elvira was in a better place. "She is Beautiful," someone commented while others intimated that they were sending him virtual hugs to help him get through the sad memories.
Marlon opened up that there could be a second part of "White Chicks."
Elvira, who is the mother of ten children, which includes entertainers Damon Wayans, Marlon Wayans, Shawn Wayans, and Keenen Ivory Wayans, died in July 2020. She was 81 years old at the time of her death.
Sadly, she passed away a few days before her 82nd birthday which she shares with Marlon. And on their birthday this year, he expressed how much he missed having her around to celebrate with.
They both had a tradition of celebrating their birthdays together. Speaking of his mom, Marlon intimated that despite the fact that she had ten children, she always made each and every one of them feel special. He added that they all had their "baby time" with her, irrespective of age.
While 2020 took his mother from him, Marlon is geared up in anticipation for next year. He gets to feature in Aretha Franklin's biopic "Respect."
Marlon plays Franklin's first husband, Ted White. Interestingly, his mom was a big fan of Franklin, and getting to play a role in the movie was an honor and also a sweet tribute to her.
Aside from starring in "Respect," Marlon opened up that there could be a sequel to "White Chicks." Although the details are not clear, he wants fans to keep their fingers crossed as anything could happen relating to that.
Please fill in your e-mail so we can share with you our top stories!