Marlon Wayans Posts Heartbreaking Throwback Pic of Deceased Family Members with a Sweet Message
Marlon Wayans recently took to social media to share a heart-rending throwback picture that captured three of his deceased family members. 
Several hours ago, Marlon Wayans took to his Instagram page with a photo of his deceased family members, including his mother, Elvira. The actor-comedian captioned the post: 
"My GOATS. Thank you for the laughs, the love, and the wisdom. Miss you all. Hope y'all partying up there."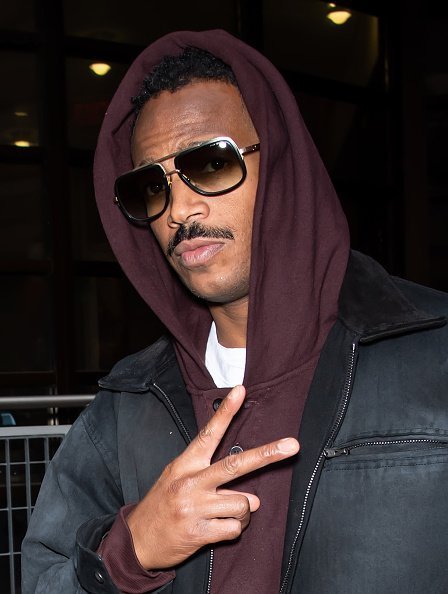 In the comments section, Marlon's fans made valiant attempts to comfort him. They all thought the photo was something to be proud of, seeing how happy his folks looked in it. One fan tagged him and wrote: 
"Please take pride in this picture. It's extremely powerful, and it can be felt."
Marlon is an actor and a comedian born on July 23, 1972, in New York City. He came from humble beginnings, and his family was headed by his father, a supermarket manager named Howell Wayans, and his mother, Elvira, an alleged homemaker.  
Marlon is one of the ten kids Howell and Elvira had together. He is one of the youngest among the ten siblings, all of whom have carved a niche for themselves in the entertainment business.  
He revealed that her death "shattered him"
Most popular among the Wayans children are Damon, an actor and producer, Shawn, an actor and author; Keenen, an actor, director and writer, and Shawn, an actor and writer. Marlon is also doing well for himself as an actor, comedian, and writer. 
The Wayans lost their matriarch this year in July. On July 23, a day that doubles as Marlon and Elvira's birthday, he shared the tragic news with his fans, though he was deliberately vague about her cause of death. 
In honor of her passing, Marlon wrote a tribute dedicated to his family's matriarch. The tribute was lengthy and he talked about how the loss made him feel and how he was dealing with the news. 
In his tribute, the comedian declared that he would celebrate the day on behalf of them both. He revealed that her death "shattered him" before adding that he was putting himself back together little by little. 
Marlon followed up the emotional post with an old photo of himself as an infant being held by his young-looking mother. In the caption, he wished the late matriarch a happy birthday and confessed that he missed her. 
The Wayans matriarch is survived by many grandchildren, including actor and comedian Damon Wayans Jr.