Marlon Wayans Pays Tribute to His Older Brother Damon Wayans with a Heartfelt Birthday Message
Marlon Wayans had nothing but pleasing things to say about his older brother, Damon Wayans, in his latest media update. Marlon poured out his emotions as he listed off the admirable qualities of the older Wayans.
Hollywood icon Marlon Wayans is a force to reckon with in the world of comedy. Over the years, he has gained public attention for his expertise.
However, the award-winning comedian has no one but his older brother Damon Wayans to thank for instilling the spirit of hard work and dedication needed for the craft. Marlon's show of gratitude came on Damon's 60th birthday.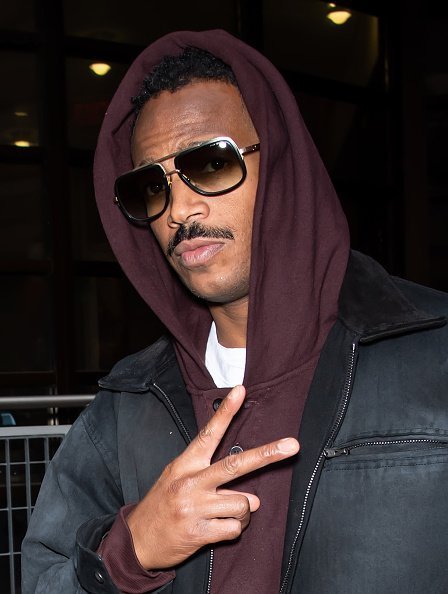 On Instagram, Marlon posted a sweet photo of him and Damon sharing a sibling moment in what looked like an event, as they rocked dashing outfits and smiled for the camera.
While Marlon sported a blue suit with a white undershirt, his older brother looked impeccable in an all-black outfit. Marlon's touching caption read:
"Did you ever grow up in the same house as your hero? I did. And I'm so blessed for the laughs, the lessons, the nurturing, the trips, the concerts. [...] My favorite comedian ever."
Marlon, 48, continued the emotional post by describing and painting a vivid picture of how his older brother helped him build his sterling career. 
Undoubtedly, Marlon's comedy has gained acclaim worldwide but in this write-up, he stood in awe of his big brother's talent and good heart. Marlon, who acted in "Naked," stated that he was so lucky to have gotten a role model at a young age.
All these Damon did alongside his equally talented brother, Keenan.
It is safe to say that the Wayans family took significant steps in their entertainment careers to rule the comedy scene. Over the years, the Wayans brothers have moved on to become enigmatic in the make-believe industry.
It was not always easy for the ten children of Elvira and Howell Wayans who came from poverty and used laughter to escape difficult times. In subsequent years, their talents became a goldmine and they explored it to the fullest. 
The eldest Wayans is Dwyane and he mostly performs his "magic" behind the camera. Dwyane has performed for a number of successful TV series and movies, including "In Living Color," "My Wife and Kids," and "Dance Flick."
All these Damon also did alongside his equally talented brother, Keenan. Keenan combined his directing skills with acting and appeared in several movies like "White Chick," "Happy Endings," and "Little Man."
Shawn and Marlon are another duo in the family who mostly features side-by-side, producing and directing films like "The Wayan Brothers" and "White Chicks." The other siblings, Damon, Kim, Elvira, Vonnie, Nadia, and Diedre, are also living up to their legacy in Hollywood.