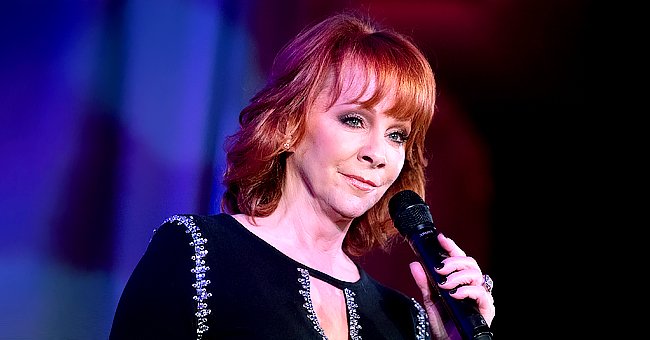 Getty Images
Fans Praise Reba Mcentire for Her Ageless Beauty after She Posts TBT Pic Alongside a Recent Pic
Reba McEntire has aged gracefully in a TBT photo post, showcasing her many performances at the National Finals Rodeo. The country icon weighs in on Kelly Clarkson's split from her stepson, Brandon Blackstock.
Grammy winner, Reba McEntire is the perfect embodiment of 'aging like fine wine.' She shared a throwback picture side-by-side with a recent one, showing that 'father time' has been kind to her. Fans showered her with compliments in the comments.
In the throwback version, McEntire has gone for a casual look having paired a white polka dot shirt with jeans. In the new photo, she's some glitz to her trusted jeans in the form of a sequined top, underneath a brown leather jacket with tassels.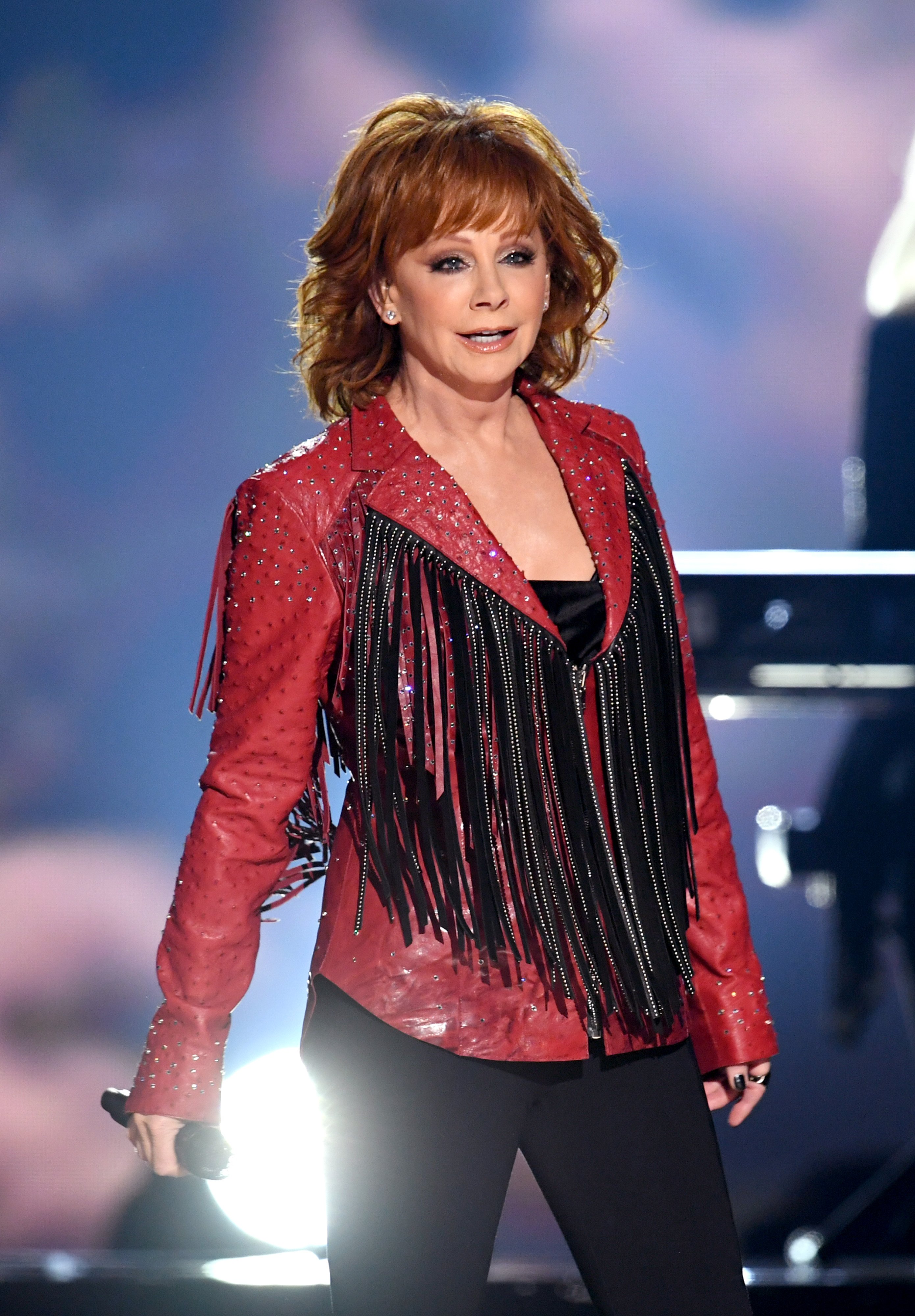 Reba McEntire performs during the 54th Academy Of Country Music Awards on April 07, 2019, in Las Vegas, Nevada. | Source: Getty Images.
A noticeable difference is the hairstyles, where McEntire kept shoulder-length hair in the older image, contrasted with the recent version showcasing her signature red hair, cut short with a fringe.
Her caption is an homage to the National Finals Rodeo, where she has proudly performed the national anthem numerous times. The time she's spent with the NFR holds a dear place in her heart, as she writes:
"I wouldn't be where I am today without the NFR. From 1974 to 2017, it's been an honor to sing our national anthem for it multiple times."
The country icon was reportedly heartbroken after learning of the split between her stepson, Brandon Blackstock from American Idol alum, Kelly Clarkson. Clarkson (38) filed for divorce after nearly 7 seven years of marriage.
McEntire and Clarkson have known each other since Clarkson's 2002 American Idol win, and the bond got even stronger when she became McEntire's daughter in law, with McEntire having affectionately called Clarkson "a great gal."
McEntire will know exactly what Clarkson is going throw, being twice divorced herself.
The "Because of You" singer and McEntire have maintained their close relationship, keeping up with communication on a regular basis.
However, a source close to McEntire revealed she was left "torn" by the news of her step son's split. The insider added that McEntire had a great love for both Brandon and Clarkson, saying:
"She refuses to pick sides, but she's afraid of how contentious it's getting."
McEntire will know exactly what Clarkson is going throw, being twice divorced herself. She split from wrestling champion, Charles Battles in 1976. Later, she divorced music manager, Narvel Blackstock in 2015 after a 15-year union.
The "Nights the Lights Went Out in Georgia" star became a mother to two of Battles' children (Lance and Coty) as well as two of Blackstone's kids - Shawna and Brandon - before giving birth to Chassidy Blackston.
These days though, McEntire seems to be happy in love, as she made her red carpet debut at the 2020 CMA Awards, with her boyfriend, actor, Rex Linn. 65-year-old Linn is known for his role on "CSI: Miami."
The couple first met on the set of "The Gambler Returns" in 1991. They remained friends over 3 decades before developing a more romantic relationship this year, which they maintained virtually throughout quarantine.
Please fill in your e-mail so we can share with you our top stories!