Kevin Hart's Height Is 5'2' but His Confidence Is Much More — Actor's Quotes about His Stature
Kevin Hart's height is below average, but instead of feeling bad for it, he learned to embrace it. Nowadays, he is as confident as possible when it comes to his stature.
Back in 2014, the actor and comedian told Oprah Winfrey that he was "beyond confident" about being 5 feet 2 inches as that's his "playing cards" and what he was given.
Hart pointed out that he didn't believe in doing things to change his body to "appeal to" what other people might like. He added that people get one life, and he'll embrace his.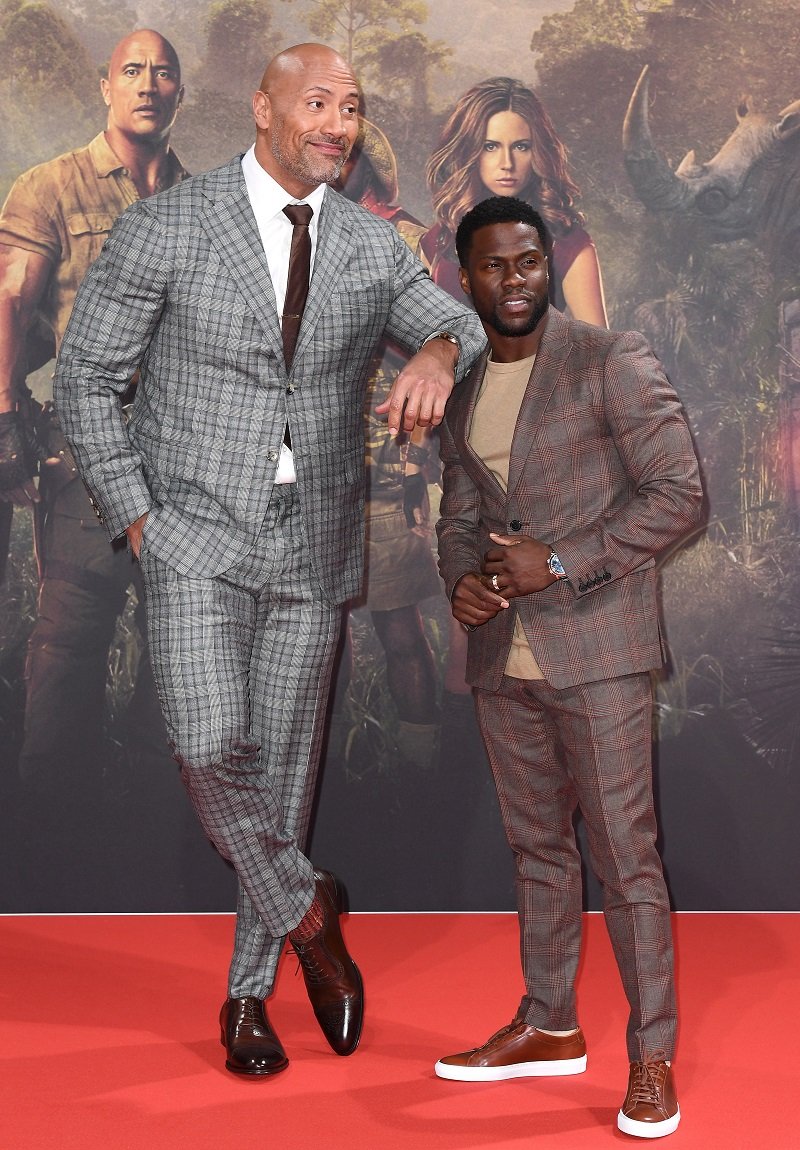 KEVIN HART'S HEIGHT
Winfrey asked if he was picked on his height as a child, but the comedian revealed that he used the "self-deprecation" strategy, meaning that he made fun of it before others did.
Kevin Hart's height has been a common theme for jokes in his films and stand-up routines. In recent years, he has worked next to Dwayne Johnson on several projects.
Next to "The Rock" Johnson's 6 feet 5 inches, Hart looks even smaller, but the comedian has cleverly found ways to tease his "Jumanji" co-star for being so tall.
In December 2019, Hart said that the best thing about being small was that he could find good clothes. Then, he claimed that there's nothing that comes with being tall.
HART TEASING DWAYNE JOHNSON
After Johnson laughed, Hart hilariously said that tall people were stupid, but short people "rock." Earlier that year, Hart took the lie detector test for his interview with Vanity Fair, and his height was discussed.
The interviewer asked if Kevin Hart was 5 feet 2 inches, but the actor said, "absolutely not." As expected, his lie was detected when he claimed to be 5 feet 4 inches.
During a 2018 interview for Mopi, the actor talked about his height in a more serious tone. He admitted that size "is nothing," and that personality "is the best and biggest thing you could have." He added:
"I think confidence is what defines you. What defines how tall you really are. For me, it's never good to think of my height holding me back."
The comedian then told everybody who's struggling with being short that just because they stand next to taller guys doesn't mean they can't have the heart and mentality of a taller guy.
Kevin Hart's wife, Eniko Parrish, is actually a few inches taller than him, so he really put his money where his mouth was in terms of confidence and didn't let his height define him.