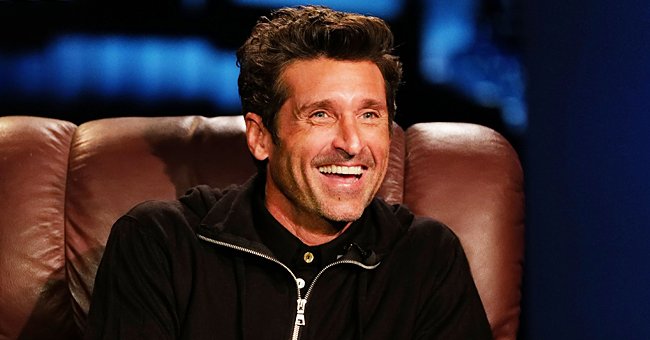 // Getty Images
'Grey's Anatomy' Star Patrick Dempsey Leaves Fans Swooning after Posting a Chic Selfie

Patrick Dempsey has his female fans' hearts racing after he shared a photo on his Instagram account. Dempsey looked handsome in his snapshot, and fans could not get over it, in a good way, that is.
"Grey's Anatomy" star Patrick Dempsey left fans swooning over him after posting a chic selfie. The 54-year-old's looks are certainly turning heads, and those younger than him find him attractive.
The actor posed with his left hand covering half of his face while he grinned underneath. Dempsey wore a watch that caught a lot of his follower's attention, and they loved it.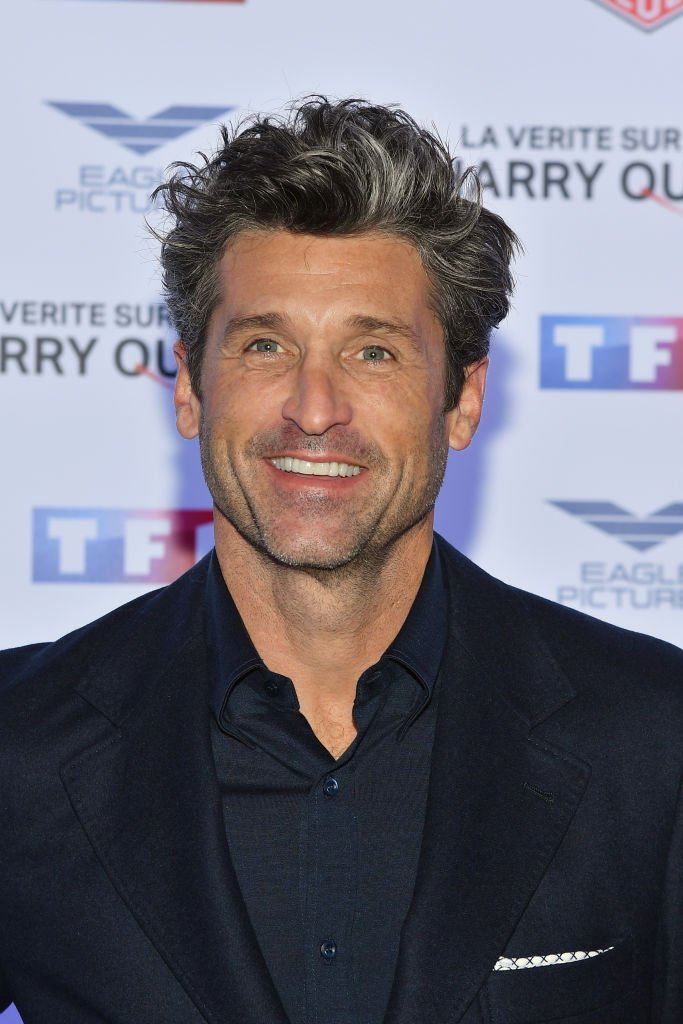 Patrick Dempsey attends "The Truth About The Harry Quebert Affair" Premiere at Cinema Gaumont Marignan on November 12, 2018 in Paris, France | Photo: Getty Images
The race car driver wore invincible glasses with a black golf shirt in an up-close selfie. The post garnered over 800,000 likes, and the comments section flooded with comments with followers drooling over him.
"One user wrote, "You are so hot," while another reiterated, "You're actually perfect." Other users continued to claim their love for the actor, with others complimented him on his watch.
Dempsey's fans are not only gushing over him on social media; they're also supportive of his onscreen character as Dr. Derek "McDreamy" Shepard on the medical drama series. According to Today, Dempsey made a surprise appearance in November on the show, and his fans are ecstatic.
The TV star was reportedly blown away by his fans' reactions that he returned to the show. Dempsey's return follows a conversation he had with the series co-star Ellen Pompeo who plays his widow on the drama.
Dempsey's other co-star Camilla Luddington hinted at a dramatic surprise that could be better than his return on the long-running drama. Although she did not get into details regarding the episode, it sure made us even more curious.
"I just read a script, literally in the past two weeks, that completely floored me. I had no idea and it's wild. To me, it was more shocking than (McDreamy's return)."
The series covers the ongoing coronavirus pandemic, and Dempsey does his role justice by using the show's line to encourage people to wear masks. In June, the actor took to Instagram to raise awareness.
Dempsey wrote "It's a Beautiful Day to Save Lives" in his post at the time. Using the iconic line to encourage his fans to wear masks to prevent the spread of the novel coronavirus was very thoughtful of the "Enchanted" actor.
According to People, the phrase comes from Dempsey's character as Dr. Derek on the show, often used before performing surgery. Dempsey reportedly added tags that served as a reminder to wear face masks under the current Covid-19 conditions and that one's actions can save lives.
The father of three also shared a doctor's video speaking on the importance of curbing the virus by being mindful of others and wearing masks. Dempsey stressed that we could beat the virus from spreading further than it already has by playing our part.
Please fill in your e-mail so we can share with you our top stories!