Chrissy Teigen Debuts Her New Haircut — Fans Say She Looks like Rachel Green from 'Friends'
American model, entrepreneur, and wife to the award-winning singer John Legend, Chrissy Teigen, stunned in a new haircut, leaving fans dazzled at her exceptional good looks.
Chrissy Teigen once again has decided to break the internet with her captivating beauty. The stunning American model recently took to Instagram to share a photo of her new look.
The 35-year-old decided to show off after she got her hair made as "The Rachel," a look that was debuted by Jennifer Aniston in the classic show, "Friends." Teigen left the entire internet dazzled.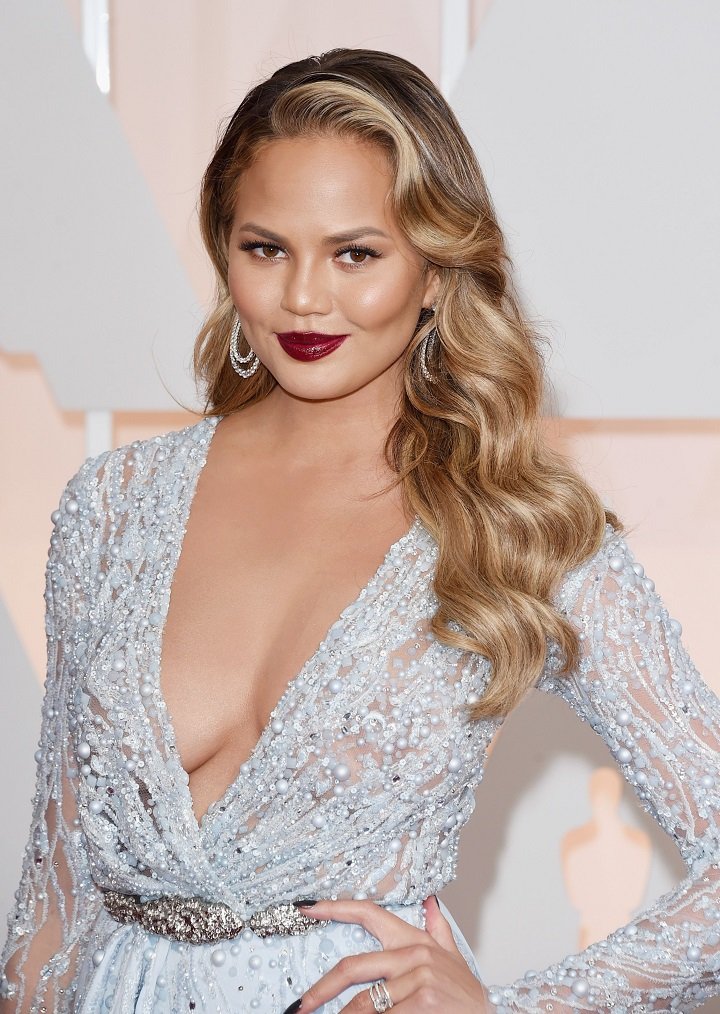 The beautiful model had on a green floral print shoulder-skimming crop that complemented hair. She then proceeded to show the different angles of her beautiful face.
As always, her beauty had several of her fans' jaws dropped with them gushing on the post with several comments and likes. A fan said, "are you bringing back the Rachel? Teigen then went further to caption the post, saying:
"New hair who this, it's me obviously I don't get it."
This is not the first time this mother of two has instinctively decided to show off her good looks as she has previously dazzled the internet when she showed off soft weaves with new highlights.
The model took to her Instagram stories to give fans a short clip. She further tagged that look as "Irinel de León," evidently stating that the beauty came up with the summer look on her own.
She described her healing process as a long list of ordeals, including mentally painful and exhausting.

Teigen had been rocking these long locks in beachy weaves all through the quarantine period as she was home with her family. Typically, the model has always had long hair, but she cut her hair last year into bob and bangs, and as always, she stunned with the look.
The 35-year-old went through a rough time with her family this year. She lost her unborn child, Jack, to stillbirth. The model recently announced that she just had her first shower in months.

The mother of two announced that she had not been able to physically stand since she experienced the ordeal, and ever since, she had been only able to take baths.
Teigen showed off her healing shortly after hitting that milestone and stated that she felt exceedingly good after she hit rock bottom. She described her healing process as a long list of ordeals, including mentally painful and exhausting.
However, upon hitting her lowest point, the model stated she was starting to feel like herself again. It is incredible how Teigen still happens to stand tall and bless her followers with her beautiful posts.