A$AP Rocky Admits in Unreleased Song for 'Cyberpunk 2077' He Used to Wish He Was Light-Skinned
Rapper A$AP Rocky had an unreleased song heard in the "Cyberpunk 2077" action role-playing video game. He admitted in the track that he used to wish he was light-skinned.
Aside from A$AP Rocky's budding romance with Fenty Beauty founder Rihanna, the 32-year-old rapper recently grabbed headlines after fans found out that he had issues about his skin color in the past.
A user posted on Twitter an audio clip of Rocky's unpublished song "Flacko Locko" from "Cyberpunk 2077," a video game developed and published by CD Projekt released last December 10. 
A HIDDEN ISSUE
Rocky's fans were quite surprised to find out that the rapper has a song for the video game and didn't even promote it on his social media accounts. 
One of the fans expressed doubts that it was Rocky's voice but some were convinced that it was him. However, Rocky earlier shared that he would have new music in the video game.
Video gamers paid close attention to Rocky's song and they discovered that the track was addressing issues of colorism and self-hatred. 
Sharp-eared fans later confirmed that it was Rocky's voice. Though the song has yet to have an official name, the lyrics sound personal for the rapper, which goes:
"Man, when I was younger, I wished that I was light-skinned / now wouldn't trade the world for my skin."
Rocky's never-before-heard song can only be heard through the video game's 101.0 The Dirge radio. The track will play whenever the player drives around the fictional place called Night City. 
is it me or does it not sound like rocky at all

— Ryan (@IFeelLikeRy) December 11, 2020
MORE ARTISTS FEATURED
Even if Rocky's song has yet to have its final release to various digital platforms, it already earned praises from a lot of fans because they can relate to it.
It's not only Rocky's song that was featured in the video games. Canadian singer Grimes and the Run The Jewels band were also featured in the newly-released video game. 
The new couple became an item last month, less than a year after the beauty mogul split from her boyfriend of three years, billionaire Hassan Jameel.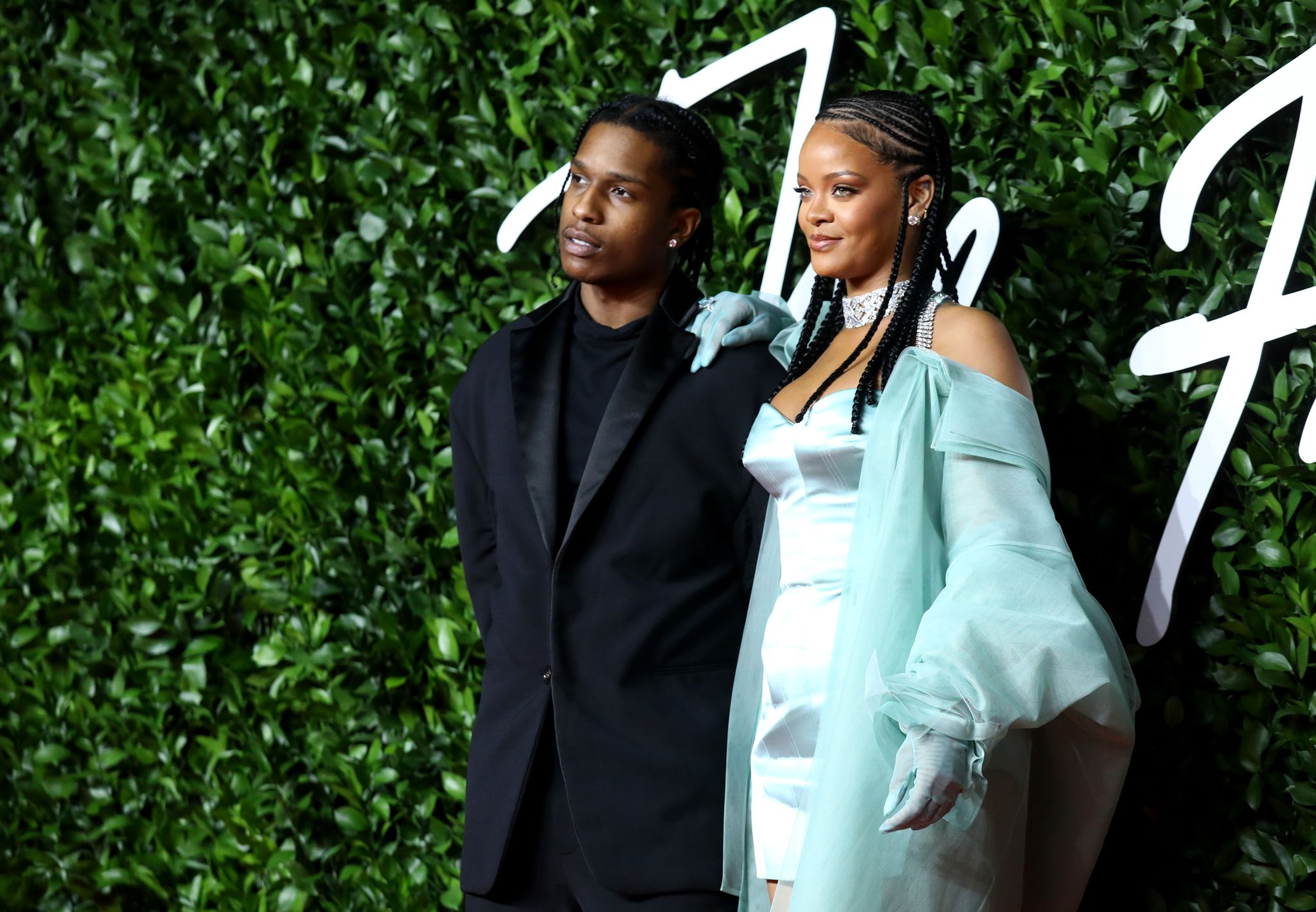 THEIR BUDDING ROMANCE
Meanwhile, a source told People that Rocky and Rihanna have been inseparable for the past few weeks, adding that the "Umbrella" singer is happy to be with the acclaimed rapper.
The new couple became an item last month, less than a year after the beauty mogul split from her boyfriend of three years, billionaire Hassan Jameel. The former couple broke up in January.
The rapper, who was blasted for a negative remark that only light-skinned women can pull off a red lipstick, has a lot in common with Rihanna, the reason why their love flourished today.
Before Rocky and Jameel, Rihanna, a successful beauty and cosmetics mogul, was in a relationship with hip hop artist Chris Brown.
The former pair dated in 2007 with Rihanna describing Brown as her true love. However, their love ended in a scandal when Brown assaulted her after the 2009 Grammys.