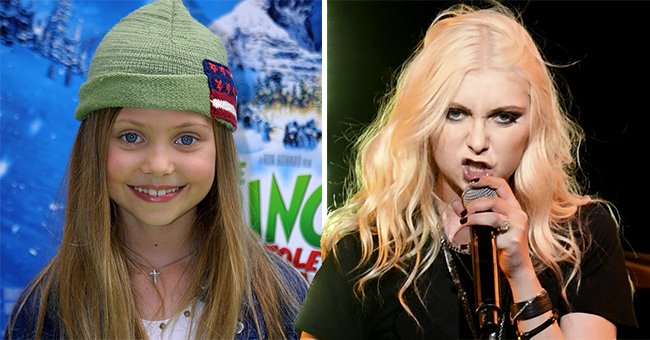 Gettyimages
'How the Grinch Stole Christmas' 20 Years on — Meet Taylor Momsen Who Played the Little Girl

20 years ago, Taylor Momsen played the adorable, Cindy Lou Who in the Christmas classic "How The Grinch Stole Christmas" and she has done so much since the role.
Taylor Momsen played Cindy Lou Who alongside Jim Carrey in "How The Grinch Stole Christmas", however, 20 years later she looks much different and has been busy since acting as the adorable little girl.
Momsen shared her experiences on the movie in an interview with Today, where she delved into some behind the scenes secrets and shred that her first time in a recording studio had been during filming the movie.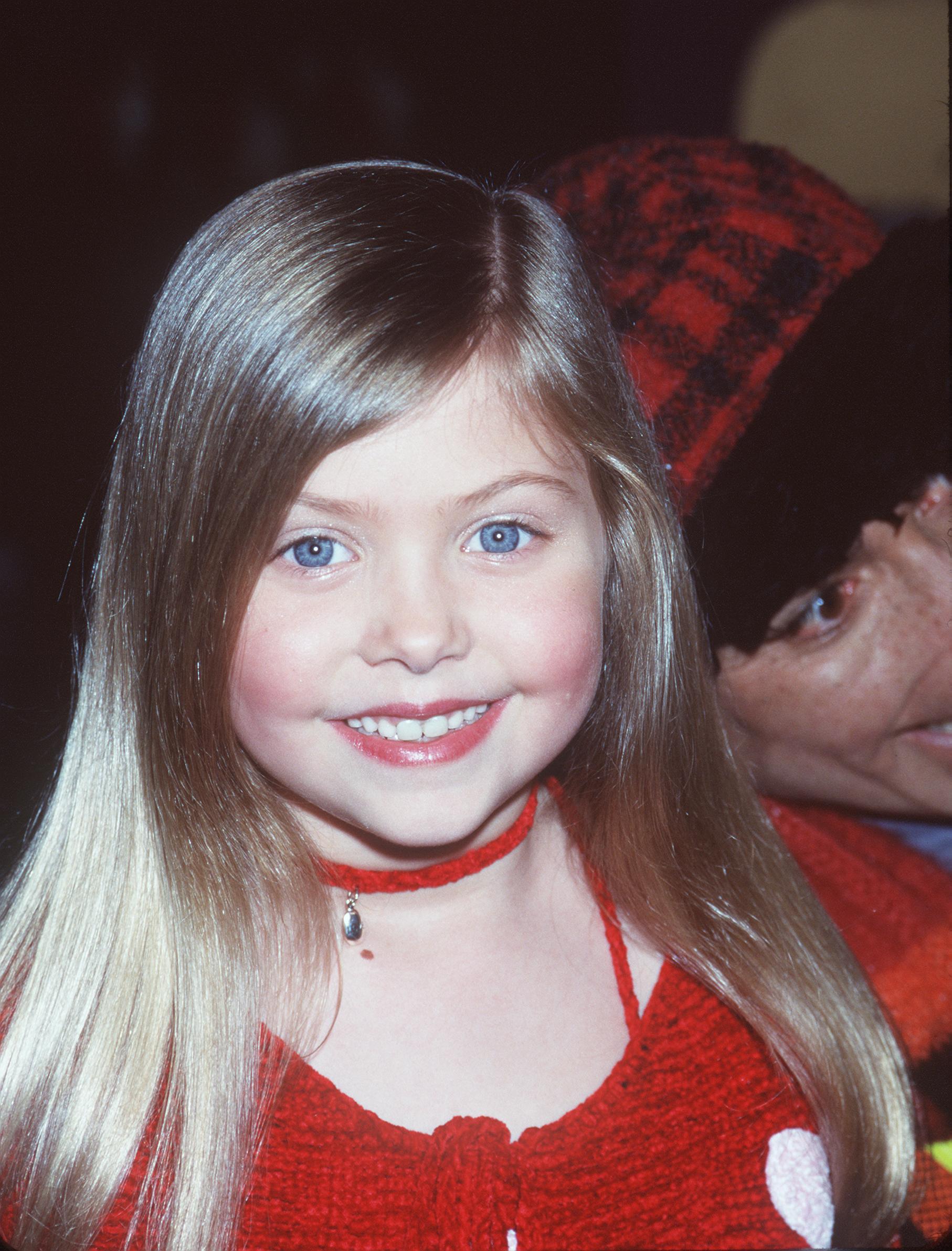 Taylor Momsen at the Toy Fair Whobilation celebrating the the upcoming release of "How the Grinch Stole Christmas" in New York, December 2000. | Photo: Getty Images
She explained that she had to participate in a "Who Bootcamp" so she could learn how to do her own stunts properly, including falling through a trapped door as well as different safety protocols.
She expressed that it had been an amazing experience to be a part of something that had been able to touch so many peoples' heart, despite their age and she said this as to what the Grinch means to others:
"I think that people love 'The Grinch' just simply because the core of the story is so sweet and it's so heartwarming and it has such a good message."
Momsen has been busy since starring in the movie at the age of 7. She went on to act as Jenny Humphrey in the teen drama, "Gossip Girl" and left in season 4.
She played the ambitious fashionista younger sister to Dan Humphrey played by Netflix's "You", Penn Badgely. She left the show during season 4 so that she would be able to tour with her band.
It was an impactful moment in her life because she had loved the experience of being in the recording studio.
Yes, that's right, the adorable and sweet actress who played Cindy Lou went on to form an edgy rock band called "The Pretty Reckless", Momsen shared in the Today video that her band will be releasing their fourth album soon.
She explained that the new album will be a rebirth of sorts as the band has gone through a lot of loss this year and had to relearn and start from scratch, she said this about the album:
"We have a new single out right now, it's called, 'Death by Rock and Roll' and we have a new album of the same title [...] coming in the new year."
Momsen explained that during the filming of The Grinch she had the opportunity to record the song "Where Are You Christmas" in a recording studio and completely fall in love with it.
It was an impactful moment in her life because she had loved the experience of being in the recording studio and knew she wanted to do it for the rest of her life. And with a fourth album on the way, she definitely is succeeding.
After her run on "Gossip Girl", Momsen left acting behind and focused on her music. Although in 2008 she was signed to a modeling agency, her main vocation has been music.
Although the Grinch film was released 20 years ago, it is revisited by fans every year at Christmas. Young Momsen will definitely be a part of fans' Christmases for a long time.
Please fill in your e-mail so we can share with you our top stories!