Diddy's Twin Daughters Look like Models Posing in Matching Outfits with a Lavish Blue Retro Car
In a recent post on their Instagram feeds, American rapper Diddy's twin daughters D'Lila and Jessie looked just like models as they stylishly posed by an exquisite blue retro car in matching outfits. 
D'Lila and Jessie are proving to be one of Hollywood's most fashion-forward celebrity kids. With a keen interest in all things fashion, the thirteen-year-olds have, over the years, shown off their elite sense of style.
Once again, bringing in their A-game, the beautiful daughters of the American rapper Diddy, were seen flaunting their newest fashion combinations in recent photos on their Instagram feed.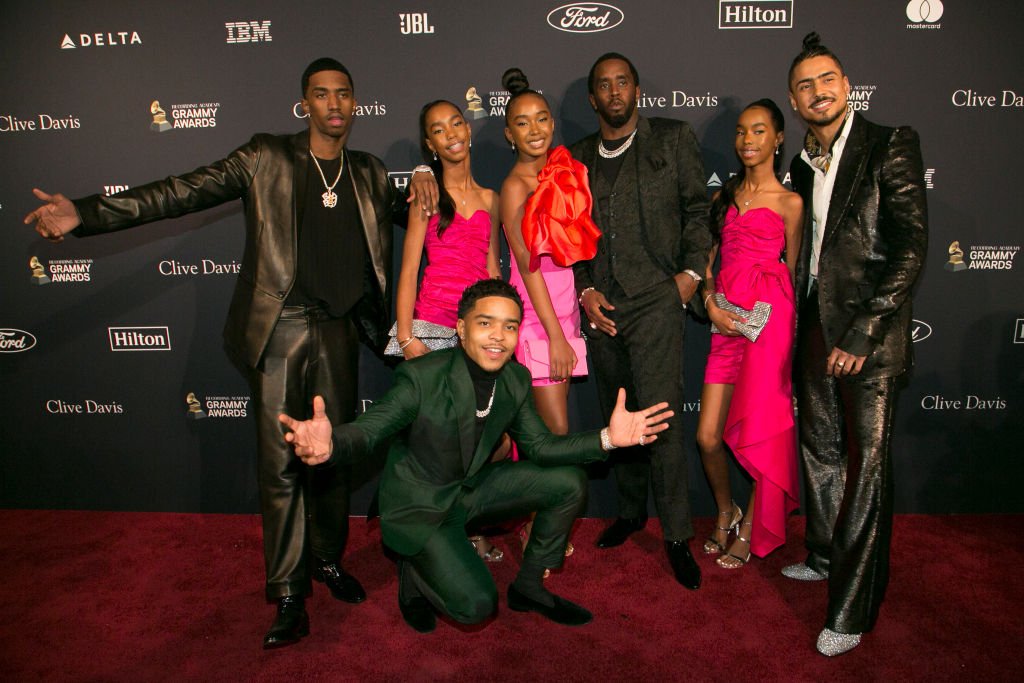 In the shots, the girls were seen dressed in stylish outfits as they posed in a clear open street. With their braided hair packed up into a simple bun, both were clad in white tops, black matching sweatpants, and white pairs of sneakers. 
In the first slide, they stood in the middle of an empty street, giving different cool poses under the glare of the sun. The second slide was a perfect shot as it showed them posing by a gorgeous turquoise classic car parked by the other side of the road. 
The sun brightly bounced off the scene, giving it a picture-perfect accentuation. In the last photo, the beautiful girls once again posed in the middle of the street, with one of them on her knees while the other with her hand around her waist. 
The outfits were from the Diddy's Sean John x Misguided line, and this is not the first time they were seen modeling outfits from the brand. In October, they posted a stunning shot of themselves wearing sweatshirts and pants from the line.
He also showed up at the graduation ceremony full of praises and support for his girls.
The photos come a few weeks before the girls were seen rocking cute lavender dresses during their father's birthday dinner at Turks and Caicos last month.
The picture was uploaded by their elder brother King Combs while they were on vacation. Also, to commemorate the special day, the twins took to their shared Instagram account to send out a heartfelt tribute to Diddy.
They posted a throwback photo of the rapper during an on-air interview and followed with a sweet message where they gushed about their love for him. 
In other news, Jessie and D'Lila took their passion for fashion to another level when they collaborated with reality tv star and designer Kimora Lee to model her new collection feature for the relaunch of her Baby Phat fashion line. 
In a promotional video, both girls were seen holding hands while roller skating, as they were joined by Lee, two of her daughters, and a group of other models. In another photo for the ad, the twins rocked white tees, biker shorts, and stylish knee-high socks.
Besides being one of Hollywood's youngest and most sought after fashionistas, the pair have also shown a keen interest in education.
Last year, they graduated from middle school, much to the excitement of their proud father. To celebrate the milestone, Diddy took to his Instagram to post several family photos during the big day.
He also showed up at the graduation ceremony full of praises and support for his girls. It is no surprise since, as a parent, this is one of those days that can never be forgotten.