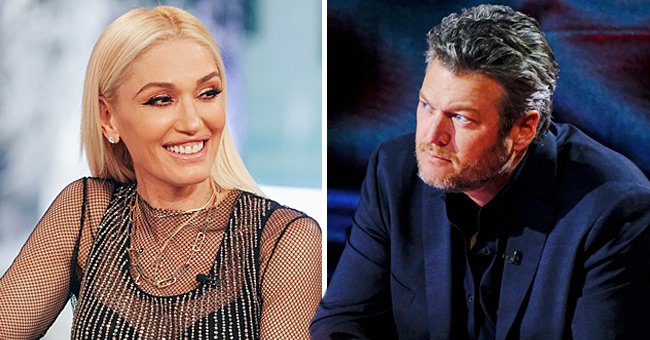 Getty Images
Gwen Stefani Reveals Her Fiancé Blake Shelton Has More to His Character That People Don't See

Gwen Stefani is smitten with her fiance, Blake Shelton, and wants fans to know all the characteristics she appreciates about him that the rest of the world doesn't know about. They're planning a small wedding for next year.
There are a number of things that "The Voice" coach, Gwen Stefani appreciates about her fiance and colleague, Blake Shelton. Stefani joined "The Zane Low Show" to share sides to Shelton that are hidden from the public.
The couple made their engagement announcement on October 27, following five years of dating, and over that period, Stefani has come to love certain things about Shelton.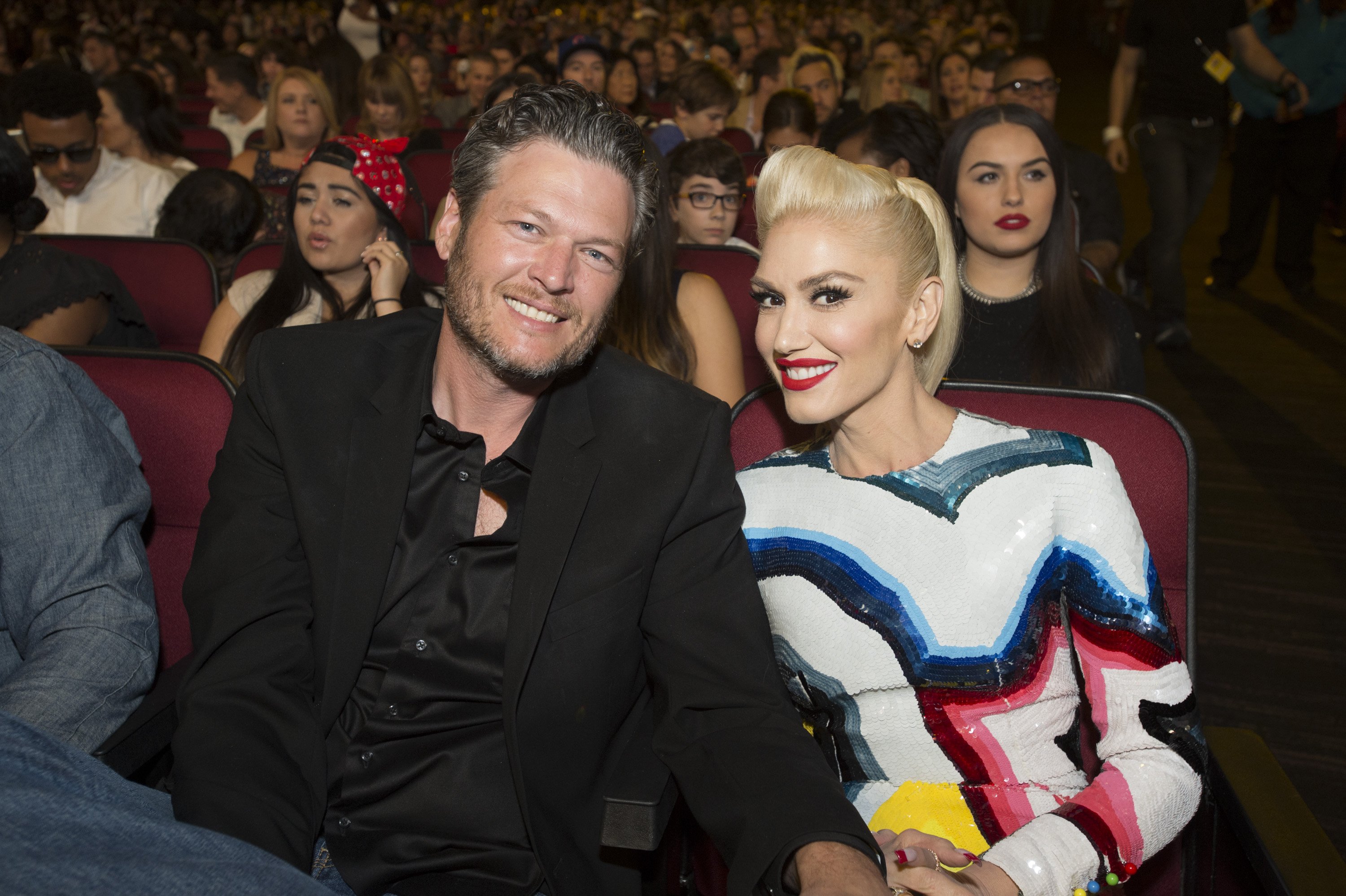 Blake Shelton and Gwen Stefani looking cosy at The Disney Music Radio Awards held on 30 April, 2016. | Photo: Getty Images.
The "Just a Girl" singer reveals Shelton's love for nature and animals as a desirable trait. She also values the manner in which he makes her feel down to earth even though exists in an obsessive celebrity space. Stefani said:
"He's my best friend. We tell each other everything. I don't want to do anything without him. He's my homie."
The 51-year-old blonde beauty also commended her partner for his loving and generous ways. Over and above that, she says she learns a lot from Shelton on account of how smart he also is.
Following the announcement of their nuptials in October, after years of dating, Stefani will now be diverting her focus to wedding planning. Shelton has recently revealed how nerve-wracking the events leading up to the proposal were for him.
Wedding planning aside, Stefani has evidently been putting in studio time.
Shelton had been keeping Stefani's engagement ring in the compartment by the door of his truck, wanting it close to him, for any eventuality. However, with things easily falling out of the compartment, he admits he was worried.
The love birds have stated theirs is likely to be a small ceremony set for next year. That's if the Corona Pandemic doesn't get in the way. Stefani has missed out on precious family time this year, and spoke of one wish for her wedding:
"I would say I just want my parents there at this point. My parents wouldn't come to Thanksgiving because they were so scared."
Stefani's parents, Dennis and Patti, mean the world to her and love Shelton dearly, having themselves also noticed and appreciated all the good traits about him.
This is the second time Shelton has popped the question following a previous marriage. He went down on one knee in a chapel, he worked on himself, which sits on his ranch in Oklahoma. This is the same chapel they will say their 'I do's in.'
He recalled how the most essential thing about proposing to Stefani, was keeping an intimate affair with family present. More specifically, Shelton felt it was crucial that the kids be present for the occassion.
Wedding planning aside, Stefani has evidently been putting in studio time. This month saw her drop a new single from her upcoming 5th studio album, of which the release date is yet to be announced.
Meanwhile, Shelton continues to be hard at work as the coach with the most wins on the hit music show, "The Voice. He has promised a return to his red chair in 2021, admitting the blind auditions for the new season have already been filmed.
Please fill in your e-mail so we can share with you our top stories!