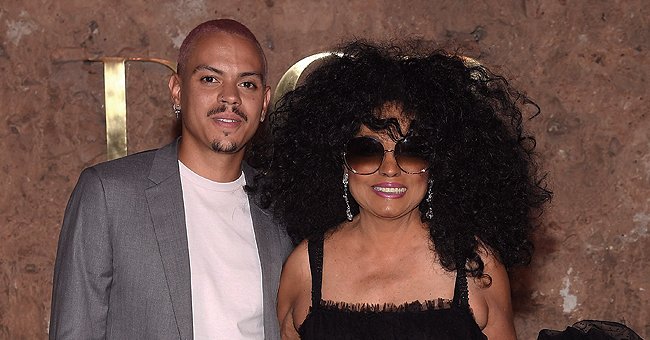 Getty Images
Diana Ross' Son Evan Shows Glimpse of His Newborn Son's Hair While Lulling Him to Sleep (Photo)

Diana Ross' son Evan is a proud father who enjoys his daddy duties. He recently shared a cute image of himself and his newborn son, who was trying to fall asleep.
Putting a baby to bed is not as straightforward as some might think it is. From rocking to petting them, getting them to fall asleep can be hard work, and Diana Ross's son Evan knows this.
Taking to Instagram, Evan shared two images of himself and his newborn son, Ziggy, and while the images were cute, Evan looked like he wanted to sleep.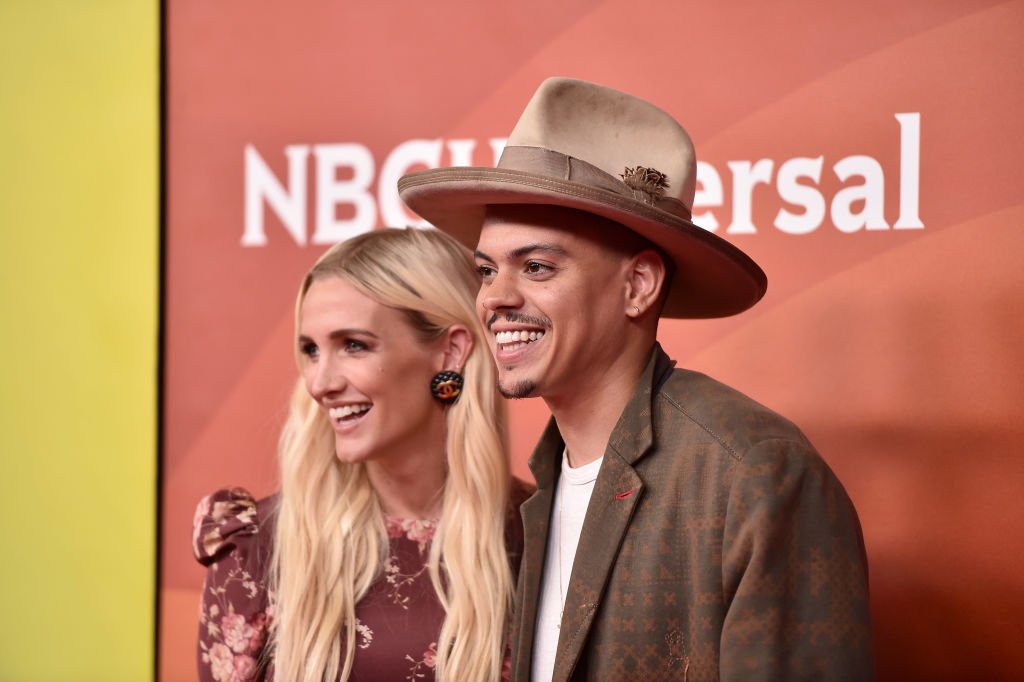 Ashlee Simpson and Evan Ross attend NBCUniversal's Summer Press Day 2018 held at Universal Studios Backlot on May 2, 2018. | Photo: Getty Images
The first image was an up-close portrait of the father-son duo. Evan looked tired with his side view facing the camera while he cradled Ziggy in his arms.
The second image showed another angle of them, and this time, Evan's sleepy face was noticeable. Only Ziggy's head could be seen in the images as his face was shielded by his dad. Captioning the post, Evan asked:
"Who will fall asleep first?"
The new dad was dressed in a flower-patterned vintage shirt, and he had on a gray beanie. His blonde dyed hair could be seen peeking out of the beanie.
Baby Ziggy, on the other hand, was swaddled in light blue cloth, and although his face could not be seen, his head was visible from the side.
The birth of Ziggy was a smooth one as he arrived on the expected due date.
Fans and lovers of Evan and his family took to the comments section to answer his question and also compliment him. Most people commented that Evan looked like he was going to be the first to fall asleep.
Some other people commented that Evan looked to be going through "daddy night stress," while some expressed that it was a delight to see him cuddled up with his son. Someone commented saying:
"You and your son look cute together. It is fantastic seeing you bond with your son."
Evan and his wife Ashlee Simpson Ross welcomed their son Ziggy on the 29th of October, and according to the parents, the birth of Ziggy was a smooth one as he arrived on the expected due date.
Aside from Ziggy, the couple is also parents to an older daughter named Jagger. Ashlee also has a son named Bronx, whom she welcomed with her ex-husband, Pete Wentz.
For both Ashlee and Evan, despite their busy schedule, one of the moments they enjoy the most is spending time with their kids to create beautiful memories.
Please fill in your e-mail so we can share with you our top stories!