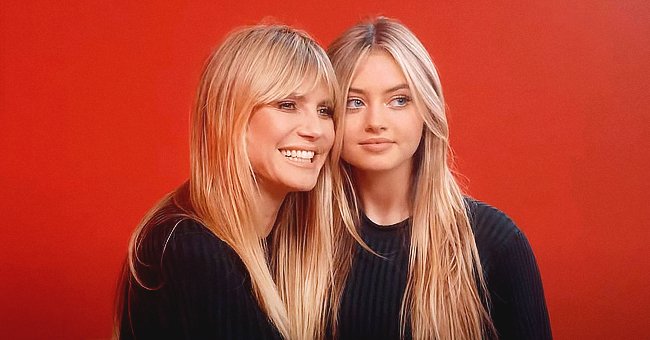 Getty Images
Heidi Klum Praises Her Daughter Leni, 16, on Making Her Modelling Debut on the Cover of Vogue

Supermodel, Heidi Klum is one proud mama, as she praises her daughter, Leni on their cover shoot for Vogue Germany. Heide's mother, Erna joined her daughter and granddaughter on set for the proud moment.
It was always a given that Heidi Klum's daughter, Leni would inherit her mother's good looks. This has been confirmed in a post on Heidi's Instagram of her and Leni posing for the January/February cover of Vogue.
Heidi (47) and Leni (16) look gorgeous, with Heidi planting a kiss on Leni's cheek. The former "Project Runway" host pours out her pride at her daughter's accomplishments, the life events that have made her stronger and growing into a confident woman.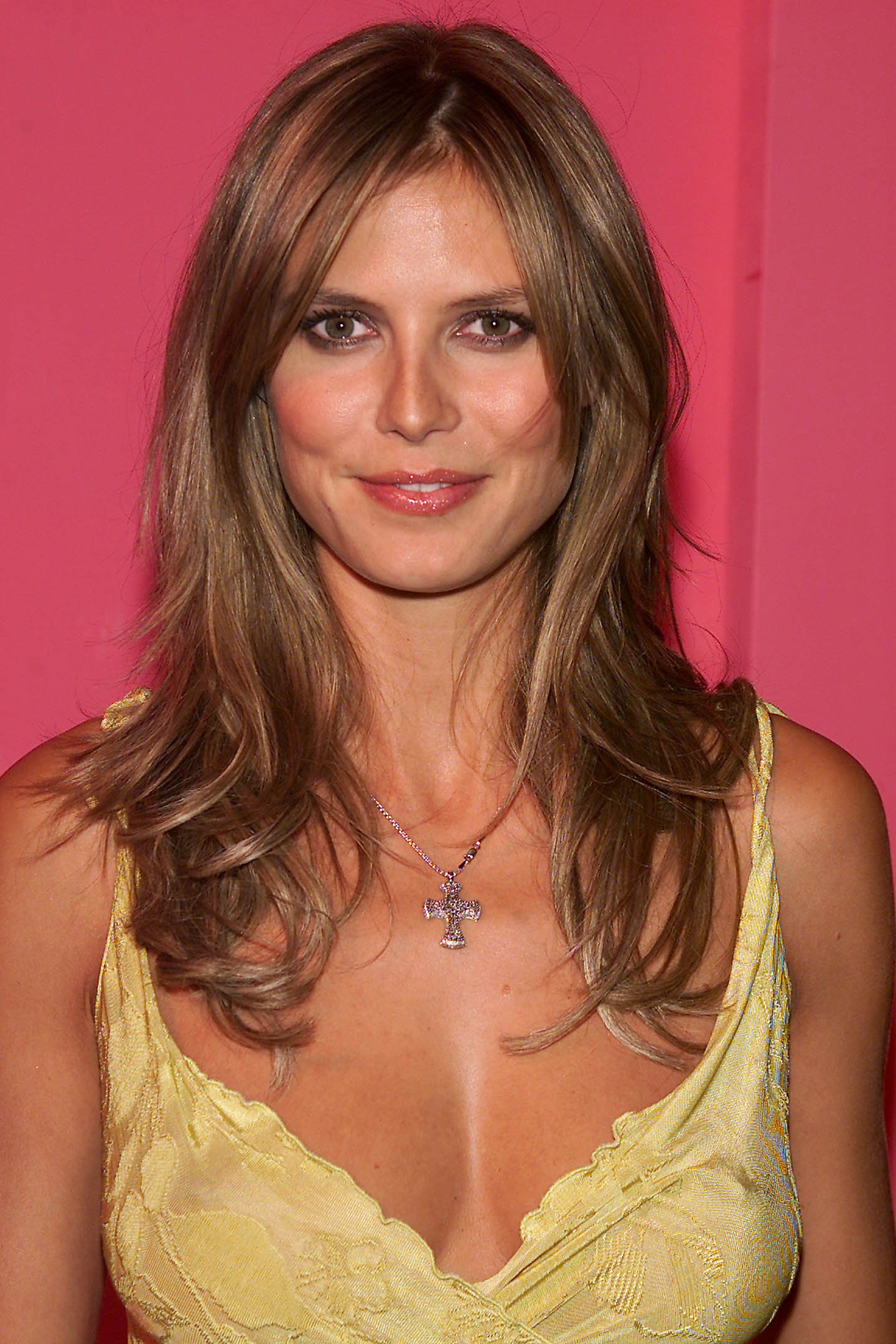 Heidi Klum wearing an understated look at the Emanuel Ungaro 35th anniversary celebration in New York on September 5, 2001 | Photo: Getty Images
Following the fashion magazine's announcement of the new cover stars on December 10, Klum adopted her native German to declare her pride in the path her daughter was carving out for herself, in a translated statement of her caption:
"You always know exactly what you want and what you don't want. You are not a mini-me. And I'm happy for you that you can now show who YOU ​​are."
The blondes are dressed in fashion-forward brightly colored oversized pantsuits, walking barefoot. Their long blonde locks have been silk pressed to sleek straight and sleek.
As if it wasn't enough having two Klums in one pic, Heidi then shared a mirror pic of herself, Leni, and Leni's grandmother, Erna Klum. The three blondes were all smiles, with Erna having joined her daughter and grandaughter on cover shoot day.
The star of "America's Got Talent" didn't shy away from the impact being raised by 3 fathers had on Leni.
Heidi had Leni with her ex-husband, Flavio Briatore. She married Seal following that and they had sons Henry (15), Johan (14), and Lou (11). Following her second divorce, she married her rocker husband, Tom Kaulitz in 2018.
The star of "America's Got Talent" didn't shy away from the impact being raised by 3 fathers had on Leni. She admits it wasn't the easiest upbringing, but believes it toughened Leni up and gave her confidence, as the caption continues:
"And even more important: You are a really great person with your heart in the right place."
It seems Leni is intent on following in her famous mother's footsteps in modeling. She's taken an interest in being on the set of "Germany's Next Top Model," where Heidi works.
Indeed, Leni had an unconventional childhood. She was raised by Seal after her mother divorced her father. However, the pair reportedly suffered through a nasty custody battle in 2012 following Heidi and Seal's split.
Reports of Seal's violent history and being on the wrong side of the law, had Heidi fighting for full custody of Leni and her 3 stepbrothers, Henry, Johan, and Lou.
Leni's efforts on the set of "Germany's Next Top Model" are not going unnoticed. The proud did not rule out the possibility of passing the torch onto her daughter when she's no longer hosting the show.
For now, though, Heidi is just excited to watch Leni find her own in the industry, and it certainly sounds as though she'll proud of Leni no matter her level of success.
Please fill in your e-mail so we can share with you our top stories!