Meghan McCain Reflects on the Bliss of Motherhood under New Photo of Her Baby Daughter Liberty
Meghan McCain recently took to social media with the purpose of putting into words exactly how she and her husband feel as parents. 
Motherhood seems to agree with Meghan McCain, so she took to her Instagram page with a heartwarming shot of her baby girl Liberty. The post was a valiant attempt by Meghan to express exactly how motherhood feels to her.
The picture captured Liberty adorably holding on to her mother's thumb dressed in a long-sleeved top that sported cartoon illustrations of Reindeers dancing.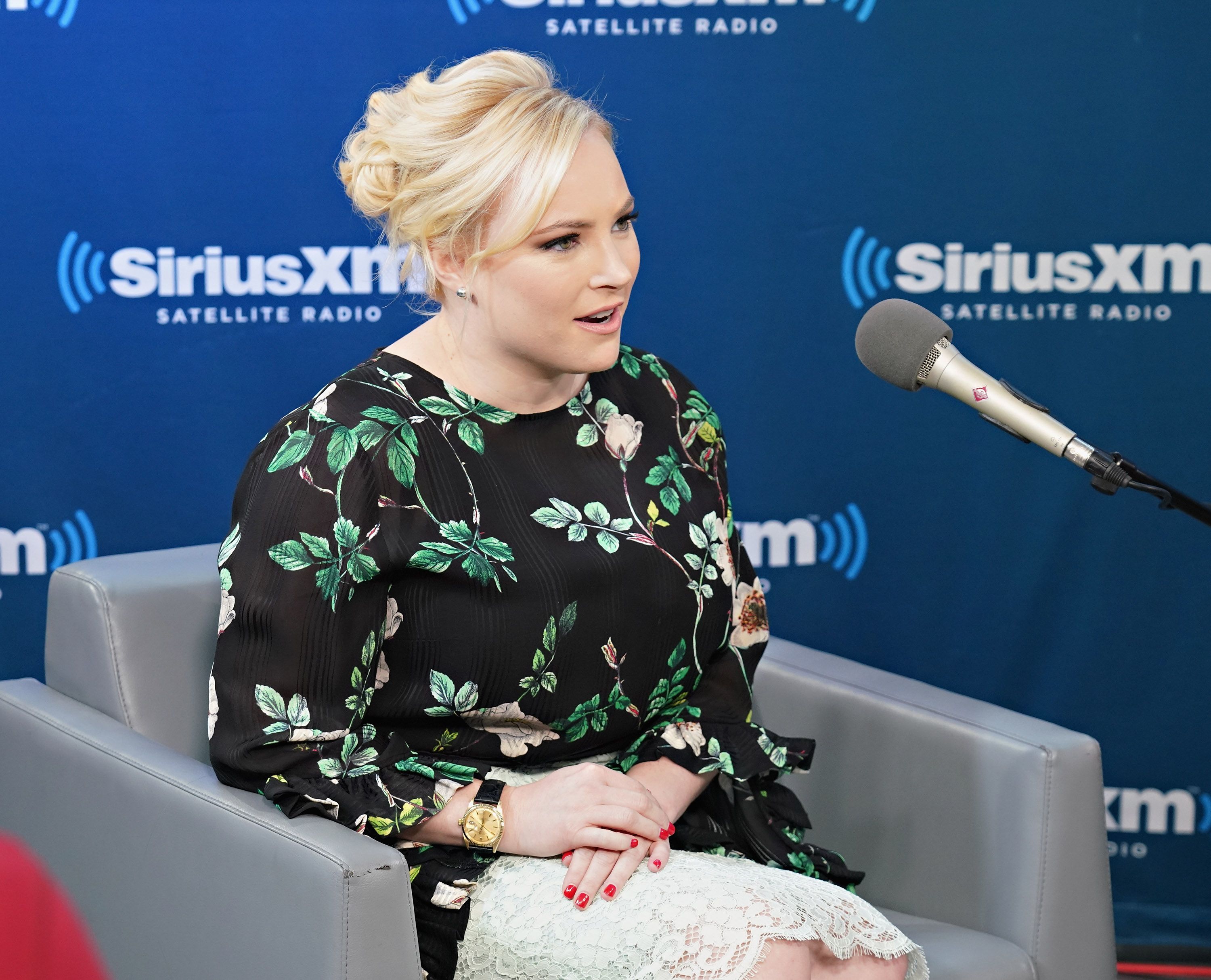 In her captions, Meghan, a famous TV personality and columnist, acknowledged that she could not fully put her feelings into words because she is not a poet or artist. 
The proud mother declared that having a female child helps you answer all the "existential and ontological question" humans have to deal with. She concluded her post by adding,
"Ben and I have been so indescribably blessed and experienced nothing but an embarrassment of bliss since having Liberty."
In the comments section, fans gushed over the shot even as they agreed with her. Many of them thanked Meghan for giving them a glimpse of little Liberty even if it was just her ear and hand. 
Meghan and her husband Ben, welcomed Liberty into the world on September 28. Since then, she has not been able to contain her joy and has spoken about it on countless occasions.  
The missing piece of her heart, which died with her father, Sen. John McCain, no longer feels missing. 
Back in October, the famous TV personality took to her Instagram page with a tribute dedicated to her child. In the sweet write up, Meghan stated that having a baby is the best thing she has ever done. 
The proud mother also added that she is entirely in awe of her daughter before revealing that she wished becoming parents was something she and her husband had done sooner. 
Meghan thanked her husband for taking the leap into parenthood with her before adding that since her child arrived, the missing piece of her heart, which died with her father, Sen. John McCain, no longer feels missing. 
Meghan goes on to thank people for giving her family privacy as they transitioned into parents. She also expressed gratitude for their words of encouragement and congratulatory messages.  
Fans cannot wait for more pictures of Liberty and Meghan has assured them that she will share more shots in the coming days. Her word is law on this, and everyone will be waiting with bated breaths to catch a glimpse of her bundle of joy.