Carrie Underwood Reveals Traditional Christmas Decorations in Her Home Have a Lot of Meaning
Give Carrie Underwood homemade Christmas decorations made by her son, Isiah, and old ornaments over new decorations, and she will be a happy woman. She believes traditional Christmas decorations have more meaning. 
Carrie Underwood has cleared out her old silver and gold decorations in favor of the ones made by her son Isiah (5) as part of a family tradition she inherited, that she would like to continue with her children. 
The singer loves the idea of her kids seeing pictures of their family members hanging from the Christmas tree as she believes this is more meaningful.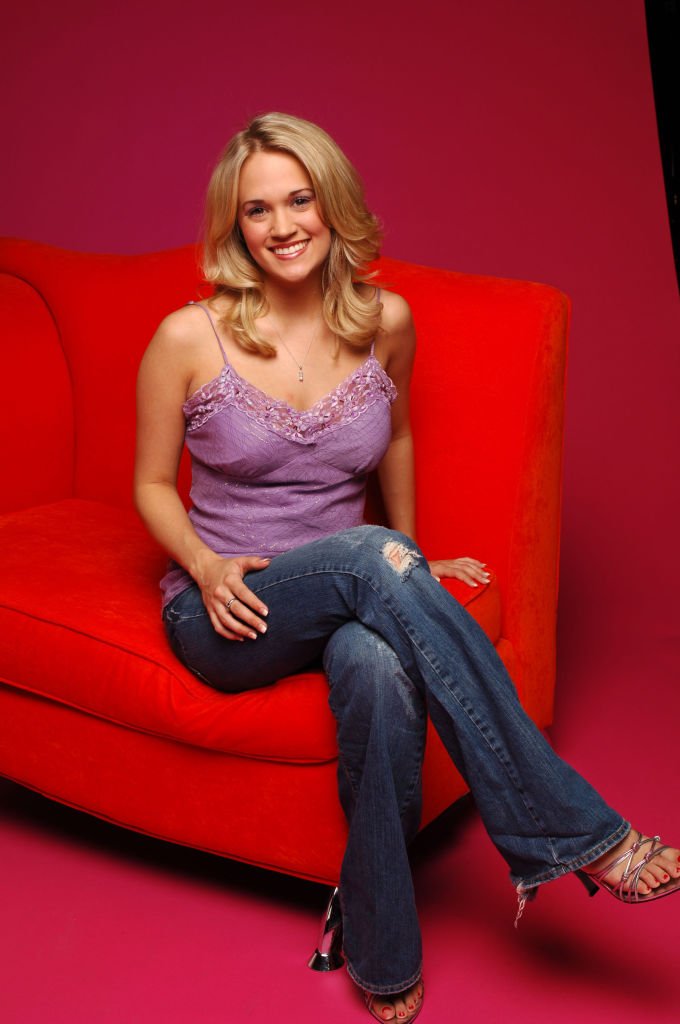 The Oklahoma native shares how they have dubbed the tree in their home, "the Isaiah tree" on account of there being numerous pictures of him. Poor Jacob - his two-year-old brother - has been a little overshadowed. 
Underwood relates this back to when she was growing up, and the traditions she grew to love. It's these kinds of traditions she is passing onto her sons, saying: 
"We had the same decorations every year, but there was something so nice about the familiar, just having that comfort."
Under has been riding the high of the release of her first, full-length Christmas album, called "The Gift", which was released three months ago. It includes a feature with Isaiah on the track "Drummer Boy." 
There's more good news in store, with HBO Max having announced they will be streaming a Christmas special with Underwood, where she will perform songs from her new album.
Attending the Christmas service is a long-standing ritual in their home.
Another way in which Underwood prefers traditional over modern is with Christmas carols. For her, traditional carols like "O Holy Night" take her back to a familiar place. Their simplicity is what has made these songs stick with her to this day.
Decorating the tree is a much-loved activity in their home, where the boys get to accessorize their own tree to their heart's content. Attending the Christmas service is a long-standing ritual in their home, with Underwood saying:  
"We always go to church, that's an important part of our lives year-round and I feel it's especially important to remember the reason we celebrate the holidays in the first place." 
"The Gift" has been in the making for a long time according to Underwood, who always knew she would release a Christmas album.
Once she had wrapped her "Cry Pretty Tour 360" performances in 2019, the performer saw it as the opportune moment to focus on putting this body of work together. 
A tradition that is likely to take a back seat this year due to the Coronavirus, involves one she began with her husband, Mark Fisher, of having Christmas breakfast at "Waffle House". Underwood's busy schedule did not allow her time to cook. 
However, quarantine has not been entirely bad as far as Underwood is concerned. It's forced her to slow down this year and allowed her husband and kids to spend more time together as a family.