Tom Ackerley Is Margot Robbie's Charming Husband — Get to Know Him
Australian actress Margot Robbie, best known for "I, Tonya," has been married to producer Tom Ackerley since 2016. They have worked together on many films.
Born in July 1990 in Dalby, Australia, Margot Robbie is one of the most famous Australian actresses in recent years. Her first acting gig came in 2009 in the Australian-made "I.C.U."
Years later, in 2013, she appeared in "About Time" next to Domhnall Gleeson and Rachel McAdams. Her career skyrocketed later that year when she appeared in "The Wolf of Wall Street."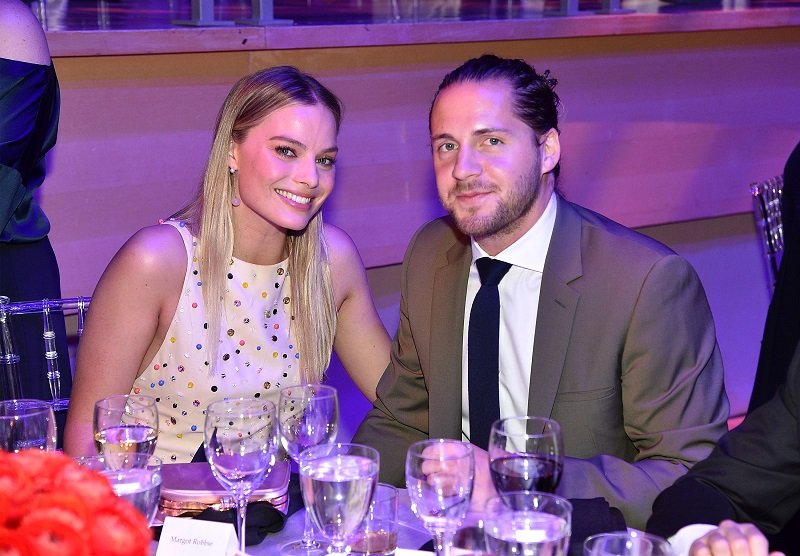 From that point on, Robbie has never stopped landing important roles in films like "Suicide Squad" and "I, Tonya." For the latter, she earned Golden Globe and Academy Award nominations for Best Actress.
At the moment, Robbie has her hands full as she is expected to appear in many projects, including "Suicide Squad 2," "Peter Rabbit 2," and "Barbie," produced by her husband, Tom Ackerley.
MARGOT ROBBIE'S HUSBAND, TOM ACKERLEY
Speaking of Margot Robbie and Tom Ackerley's relationship, it all started in 2014 when they met on the set of "Suite Française." Ackerley was an assistant director, and Robbie was one of the stars.
While the film was not a big hit, some crew and cast members developed a very good friendship. A few of them, including Robbie and Ackerley, even moved together into a flat in London.
[Robbie] once said that she was willing to have four children.
Initially, the pair kept their relationship a secret because they weren't taking it seriously. Eventually, people found out. While the actress didn't share details, she admitted it was "dramatic."
Robbie even compared their house to the "Jerry Springer Show," but also said that things settled down after a while. Then, the couple had to make things work with their long-distance relationship.
Ackerley stayed in London while Robbie was away filming. Fortunately, the actress learned from other couples in the entertainment industry the three-week rule. She said:
"You don't go more than three weeks without seeing each other. […] It can mess with your head, so the three-week rule is key."
MARGOT AND TOM ACKERLEY'S WEDDING
Although Robbie and Ackerley were photographed together for the first time at a New York Rangers game in February 2015, they have done their best to keep things away from the spotlight.
Even their wedding, held on December 18, 2016, in Australia's Byron Bay, was kept under wraps. The day after the ceremony, the actress confirmed that she and Ackerley had tied the knot.
During an interview with Vogue Australia, Robbie said that being married didn't change anything in her and Ackerley's relationship as they were (and still are) best friends and roommates.
The only difference, added the actress, is that she wears the ring Ackerley gave her on the weekends as she cannot wear it at work because she doesn't want to lose it on set.
WORKING PARTNERS
Back in 2018, Tom Ackerley's wife admitted that she was a "great advocate" of doing business with her partner, which is probably why she and Ackerley founded the production company LuckyChap.
Through it, they have worked together on several films, including "I, Tonya," "Birds of Prey," "Dreamland," and "Terminal." Ackerley and Robbie are also expected to work together in "Barbie."
Apart from working hard behind the cameras, Ackerley is nothing short of an athlete. While scrolling through his Instagram account, you can see him surfing, skiing, and even competing in a triathlon.
Nowadays, Tom Ackerley and Margot Robbie are still together. She once said that she was willing to have four children, but only when she was ready to make them her top priority, so it's only a matter of time.