Brie & Nikki Bella Are Reportedly Planning Glamorous Activities for 2020 Holiday Amid COVID-19
Nikki and Brie Bella discussed their holiday plans for the 2020 season, which will involve doing "some glamorous stuff" with a small group of close family. 
On their podcast, "The Bellas Podcast" twins, Nikki and Brie revealed a few of their holiday plans, including who was hosting Christmas Eve and Christmas, and that their mother would be with them to ring in the New Year!
This holiday season marks the first Christmas and New Year of their baby boys who were born in July. The Twin's shared that they are planning to go all out, even if it will just be their children and husbands.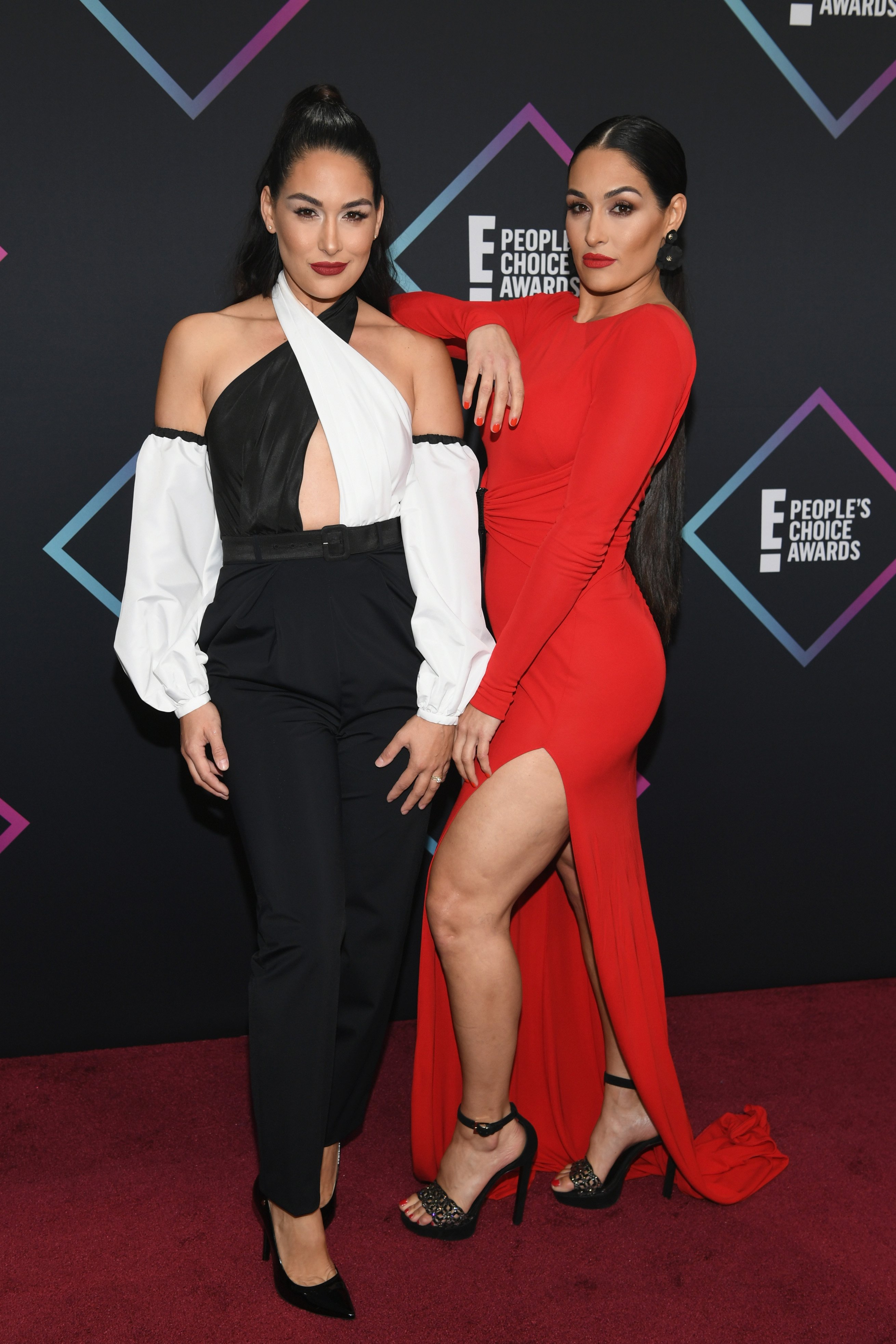 After a year of being in "sweats and comfy clothes," the Bella babes shared that they want to dress up, party, and have fun even if the pandemic means it will only be their close family members. 
The shared too that Mama Bella, Kathy Colace will be in Napa Valley, where the girls live, for the New Year and so they have plans to have "champagne, caviar and everything glamorous" as they twins encouraged others to celebrate too, 
"But just because we're in a pandemic doesn't mean in your own living room with your small little family, you can't have some fun. And dress up!"
The twins are happy to have their mom back to her normal self after she spent a few months recovering from brain surgery that happened 3 weeks before the birth of their boys. 
Kathy had received a diagnosis of Bell's Palsy, which causes temporary weakness or paralysis in the face. She received surgery has doctors had found a mass on her brain stem. 
The doctors had asked Kathy if she wanted to postpone the surgery till after the twins have given birth so that she would be able to hold her grandkids.
Kathy had asked her daughters' opinions on postponing the surgery but they told her that it was an emergency and fully believed that she would be able to hold her grandchildren, Brie explained the sisters' reaction,
"And Nicole and I are like, 'No, Mom. This is your health, this is your life, this is an emergency. You need to do this."
Fortunately, Kathy has been recovering well and will be able to spend time with her daughters for New Year's. The twins shared their Christmas plans too, which would include no gift exchange this year. 
Nikki said although she wanted to give gifts this year because times have been tough this year she does not see a reason for it. SIster Brie and her husband, Byran have had a no-gift tradition for years. 
Byran and Nikki's fiancee, Artem had an interesting conversation about Artem feeling uncomfortable with having sex with Nikki well she was pregnant in a recent episode of "Total Bellas"
After the show takes a holiday break, the sisters will return for more podcasts for 2021. The next few episodes of their show will also go straight into the Bellas labor and birthing their baby.