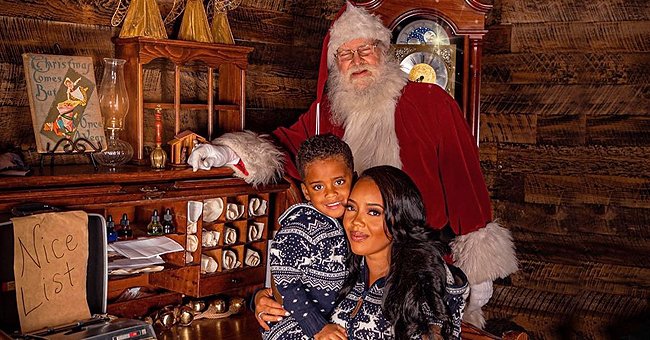 Instagram/angelasimmons
Angela Simmons Hugs Her Son Sutton Wearing Matching Deer-Print PJs in a Christmas Photo Shoot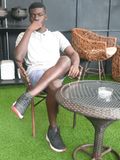 Reality star Angela Simmons is more than ready to jump into Christmas, and she proved that with the most adorable photos of her and her son in matching PJs posing with Santa and the Grinch.
Christmas is already knocking at the door, and for reality star Angela Simmons and her young son, Sutton, that means posing for cute pics in a Christmas photo shoot. Simmons went ahead to share the said pictures on her Instagram. She wrote:
"So blessed I get to do life with you @magicalencounters ❤️♥️."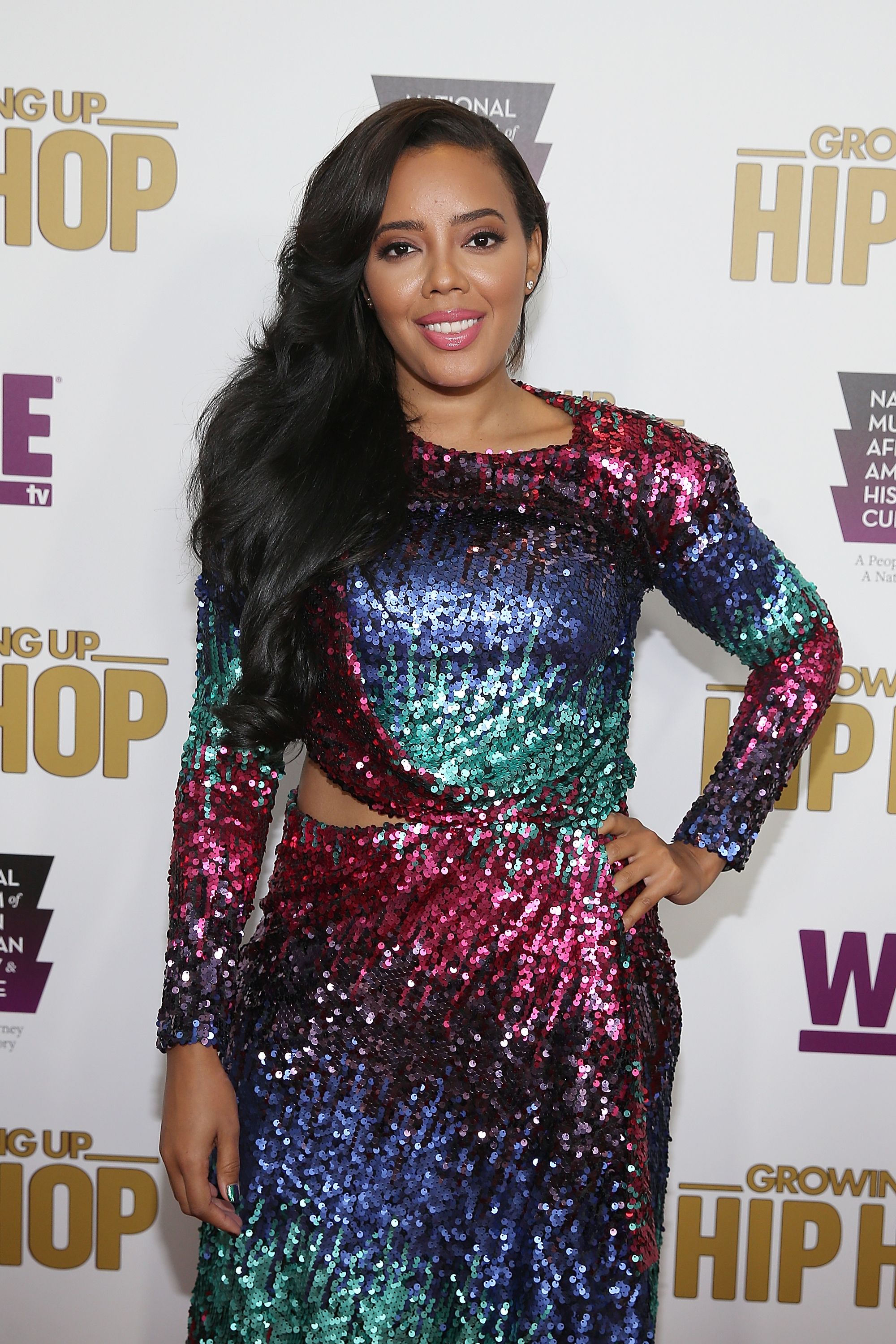 Angela Simmons at WE tv's celebration of "Growing Up Hip-Hop" Season 3 on July 20, 2017. | Photo: Getty Images
The pictures featured the beautiful mother and daughter duo posing in a Christmas-themed setting with none other than Santa Claus himself in his full regalia.
Simmons and the adorable Sutton were dressed to warm hearts in the cutest matching blue and white deer-printed pajamas. They also paired their outfits with the coolest Timberland boots to step up their looks.
Both mother and son struck several poses with Santa Claus, including one in which Sutton had the joy of sitting on Santa's lap.
...Romeo Miller, on "Growing Up Hip Hop" disappointed her after he promised to be there for her.
In more photos, they got to pose with the Grinch, and it seemed that he did not live up to his joy-stealing reputation, as Sutton looked as happy as a clam.
There was nothing more heart-melting than seeing Simmons and her son looking so happy in those pictures. The comments came in floods as Simmons' fans and followers gushed over the perfect duo — a supermom and her super-son.
Although Simmons and her little one look absolutely wonderful and happy together, the pair has had a rough couple of years, especially for Simmons, who has faced many challenges as a single mother.
In November 2018, Simmons was struck by tragedy when the father of her son, Sutton Tennyson, was fatally shot. The worst came when she had to explain what happened to her young son. She said to TooFab:
"There's no real preparation for that. He's gonna feel different, different times as he grows and I just have to be present to it."
The mother of one emotionally revealed that the toddler started asking questions about who his dad was and where he was. Not only did she have to find her way without her partner, but she also had to find her way as a single mother.
The reality star also shared that she tried her best to keep Tennyson's memory alive. She frequently shows him photos and videos of the late Tennyson to her son, telling him stories of how they met and how he was when he was alive.
In 2019, Simmons revealed that her once-rumored love interest, Romeo Miller, on "Growing Up Hip Hop" disappointed her after he promised to be there for her.
The 33-year-old later had to clarify that she never asked Miller to play the father figure in her son's life after fans started speculating. In May, the reality star revealed that she is finally open to dating and testing out the waters on the romantic scene.
Later in the year, she confirmed that she and boxer Daniel Jacobs started dating. With that in tow, Simmons is focused on being the best mom that she can be to her son.
Please fill in your e-mail so we can share with you our top stories!