Tracee Ellis Ross Stuns in Photos Trying on Feathered, Long Fringed & Snake-Print Dresses
Tracy Ellis Ross hits the stylish mark 3 times as she models and switches from a feathered dress to a snake print one, and lastly, a long fringed piece. Her mother, Diana Ross played a role in influencing her sense of style. 
Actress Tracy Ellis Ross tried on 3 spectacular looks for her Instagram followers and she looked amazing in all of them. She went from an aquamarine feathered dress to a black snake-skinned ensemble before ending with a silver fringed showstopper. 
Wearing a face mask with all 3 gowns for what seemed to be a fitting, one can only wait to see whether any of these dresses will appear on a red carpet someday.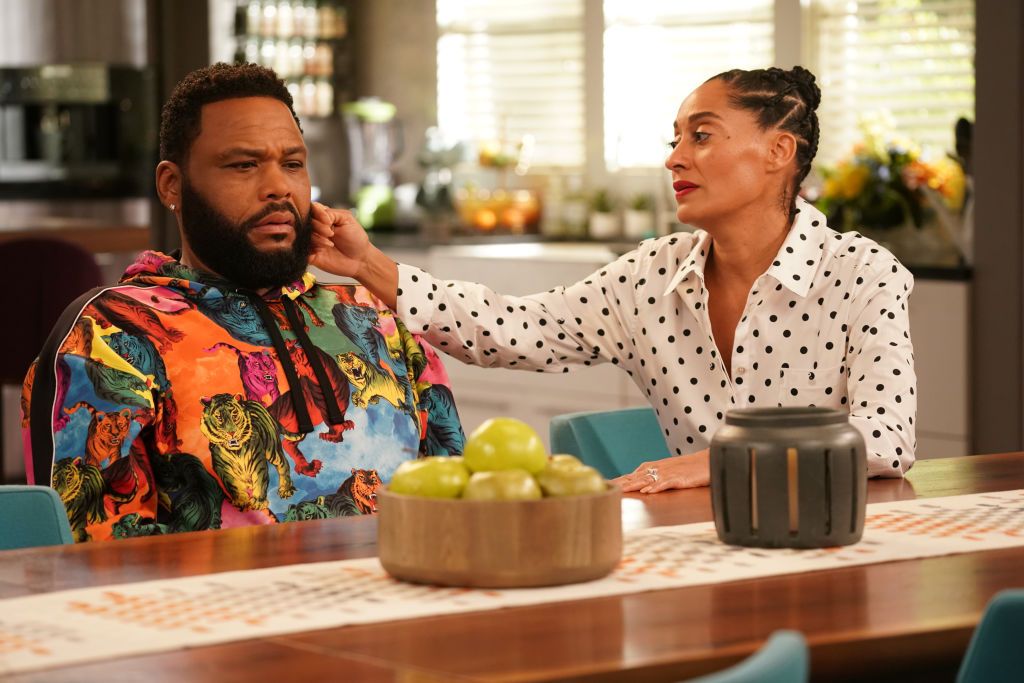 With hundreds of thousands of 'likes', fans have been generous with the compliments on her looks, with many followers mentioning which their one favorite is. One commenter wrote: 
"Go ahead Diana Jr. You have iconic style just like your Mom. Viva."  
The three items are courtesy of Alexandre Vauthier who showcased the playful feather trim, Marc Jacobs who is behind the black, sequined dress which fits Ross like a glove, and Maison Valentino, responsible for the silver fringed 'show-stopper.'  
It is fitting that the "Black-ish" star gets compared to her fashionable mother, considering the role she played in influencing Ross's relationship with fashion. 
Some of her little quirks about styling include the insistance that her shoes always match her belts.
It all began in her toddler years when the 47-year-old would walk around in her mom's oversized heels with a bedsheet wrapped around her little body as her gown. Diana was always glamorous, pairing tracksuits with heels while at home. 
This September, Ross went above and beyond with her look for the 2020 virtual Emmy Awards. Posing in her backyard on her own red carpet, she stunned in a gold, layered dress with frill detail. With her hair sleeked back into a bun, Ross captioned it:
"Can't say I miss the frenetic energy of the red carpet or wearing high heels, but boy do I miss a pretty dress!!"
Some of her little quirks about styling include the insistence that her shoes always match her belts. By far, Ross's greatest form of creative expression is through her splendid natural hair. She loves the versatility of it being able to go from sleek to big.
Aside from her legendary mother, the founder of "Pattern Beauty" draws her fashion inspiration from other sources. She was influenced by the European style as a teen while attending school in Switzerland, as well as when she lived in France.
Ross fell in love with tuxedo jackets after marveling at the way Katherine Hepburn looked in her movies in her wide-leg pants and blazers.
If there was ever any doubt that the "High Note" star is stylish, then let her 2020 People's Choice Fashion Icon Award convince you that this is a fact. 
Ross has also regularly been involved in several campaigns, including one she did for Kenzo's Spring '17 collection alongside actor, Jesse Williams.