Rickey Smiley Is on Grandpa Duty in This Cute Video as He Enjoys Playtime with His Grandkids
TV show personality and stand-up comedian Rickey Smiley went off-duty for work and spent a wonderful playtime with his adorable grandchildren at home.
Rickey Smiley, a comedian who's known for doing hilarious prank phone calls, recently showed fans how to be a full-time grandfather for a day.
The 52-year-old "Rickey Smiley For Real" star took to Twitter to show his fans a glimpse of his fun-filled day whenever he puts on his grandpa duties with his charming grandchildren, Storm and Grayson.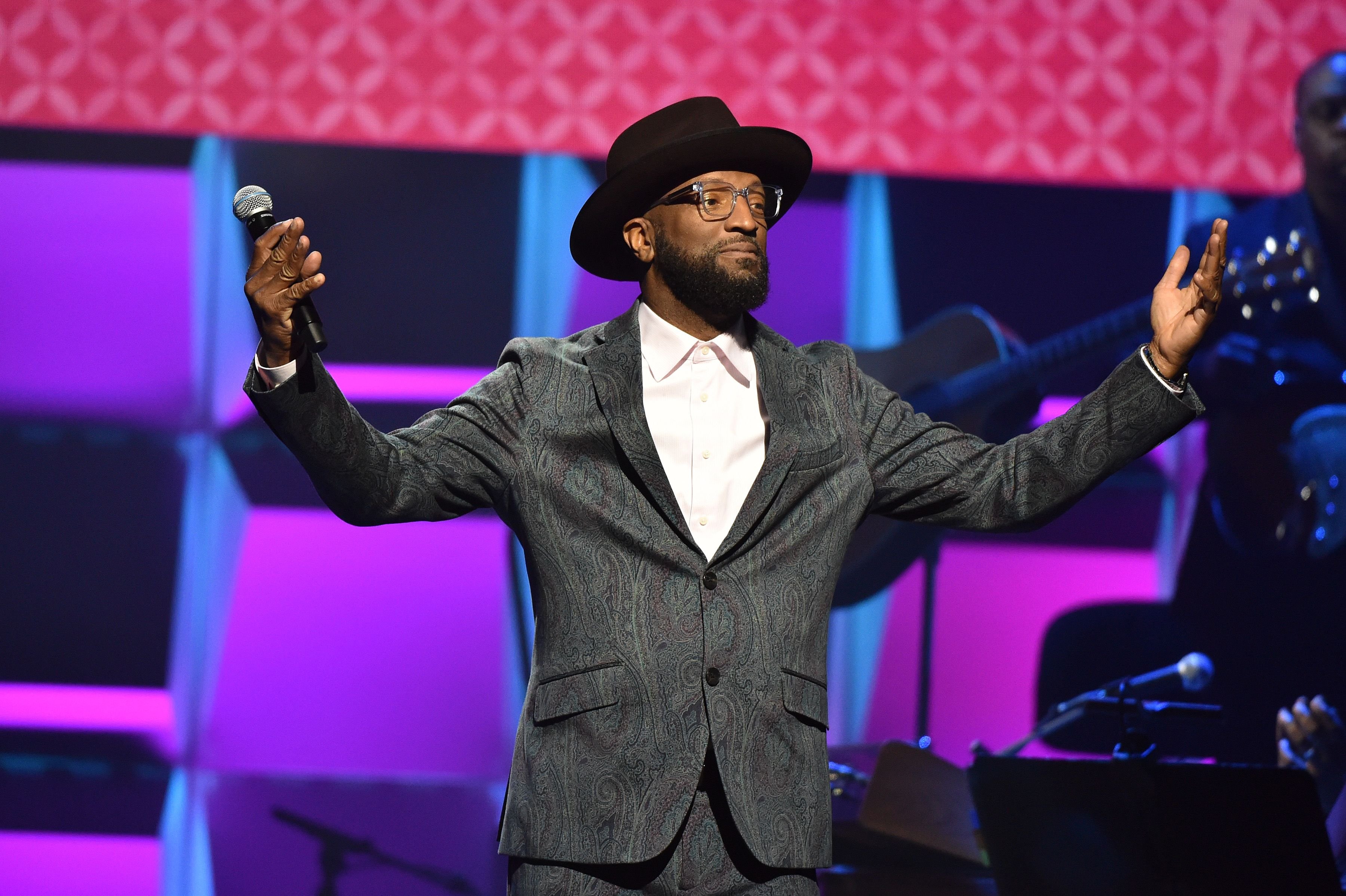 A DOTING GRANDFATHER
The "Stand By Your Truth" author shared a 33-second video clip featuring Grayson and Storm at home. The adorable children looked like they were having an enjoyable playtime with their famous grandpa.
In the video, Grayson ran for a little bit and playfully flopped on the floor. He was playful around Storm, who was shown carrying around her favorite Mickey Mouse toy. 
Seeing his grandchildren beaming with happiness, Rickey couldn't help but be in good spirits as well. They made the"Dish Nation" star's day bright.
Twitter users expressed admiration for Rickey's cute moments with his grandchildren. One fan commented that Grayson and Storm are such adorable kids. 
Another Twitter user chimed in and noted Grayson's handsomeness and cuteness while another one wrote that they looked precious. One fan was in awe of Ricky's grandpa moments and wrote:
"There's nothing more precious or important than family especially your children."
Enjoying my grandkids!! pic.twitter.com/qkxiTH2XwT

— Rickey Smiley (@RickeySmiley) December 17, 2020
GRANDFATHERHOOD JOYS
For Ricky, having a longstanding career in the industry must have been tough and fulfilling at the same. His life became meaningful when his grandchildren arrived. 
Storm is the daughter of Brandon, the veteran comedian's son, who welcomed the little girl in August 2019. However, Rickey didn't disclose Grayson's identity. 
She can't believe that she was shot after she celebrated her 19th birthday.
CAUGHT IN THE CROSSFIRE
Early this year, Rickey was heartbroken when his 19-year-old daughter, Aaryn, was involved in a shooting incident in Houston during the fourth of July celebration.
Her daughter was reportedly caught in the crossfire and was among a group of people who were rushed to the hospital. Rickey was relieved that Aaryn survived and feeling better now.
Aaryn opened up about her experience after undergoing surgery for the three gunshot wounds she sustained in her leg. She couldn't believe that she was shot after she celebrated her 19th birthday.
The young teen shared on her Instagram Story that the armored rifle bullets could have hit her in the head. She felt incredibly grateful that she is alive today.