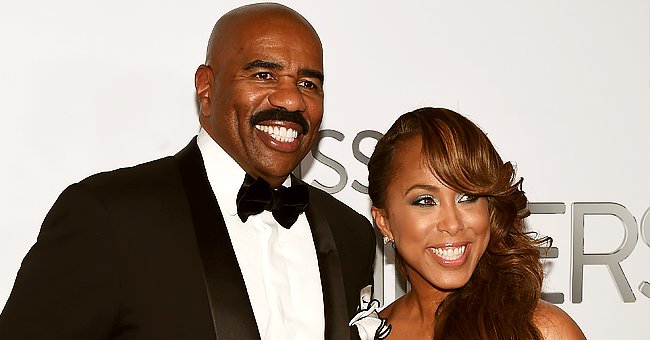 Getty Images
Steve Harvey Poses Outdoors in Dubai Wearing a Trendy Black & White Winter Outfit & Sunglasses

Steve Harvey is enjoying some winter sun in Dubai. The comedian is indulging his love for travel, posing on a balcony with a view of the ocean behind him. The Harveys have visited some extraordinary destinations over the years.
Comedian, actor, and author Steve Harvey has shared a moment from his trip to Dubai, looking ever so suave in a pair of dark glasses shielding him from the winter sun.
The 63-year-old is dressed in black and white pants tied around the waist. They're paired with a black shirt with the top two buttons left undone. And to complete the look, a classic black velvet blazer.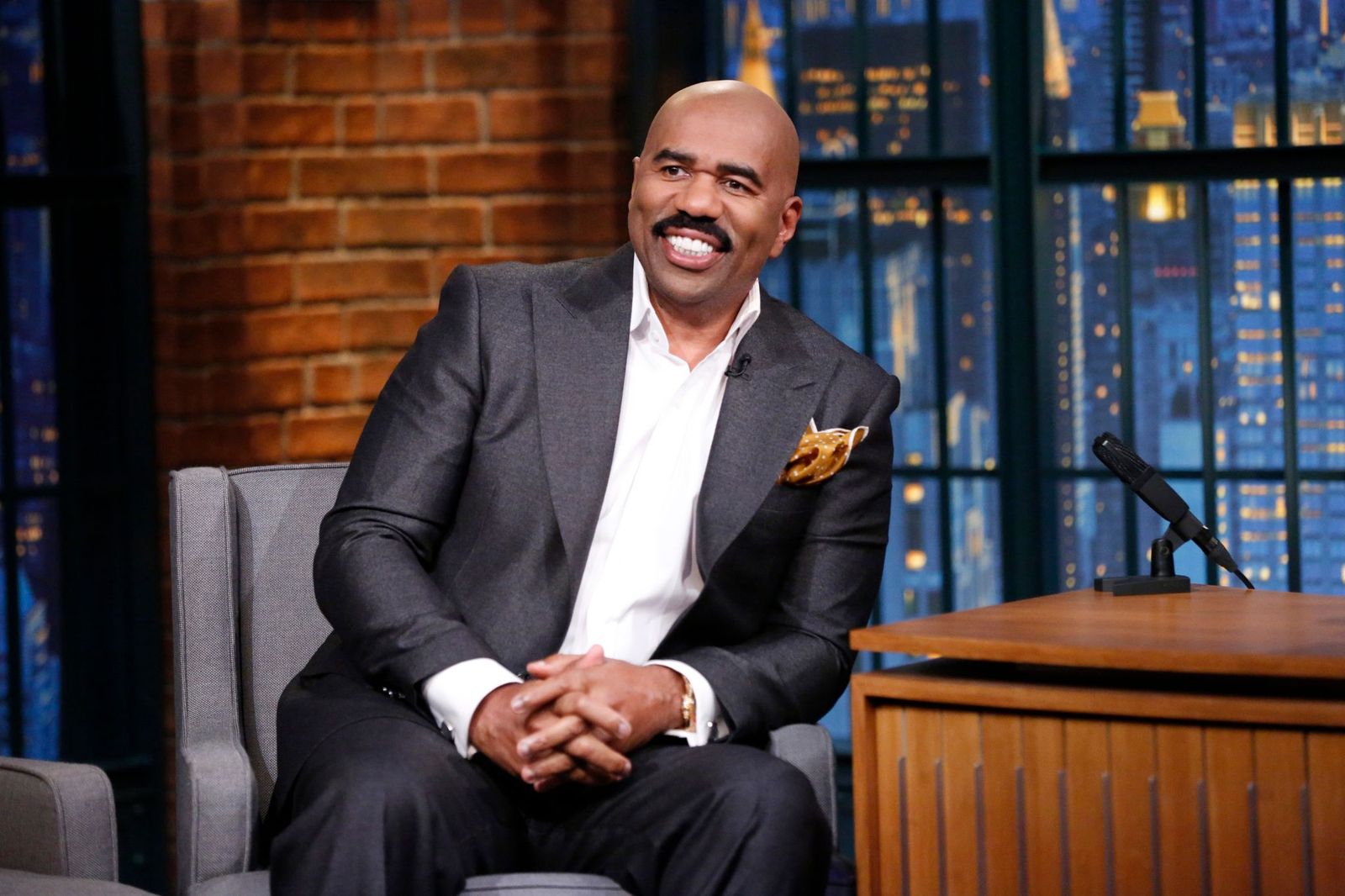 Steve Harvey enjoying his time on Late Night With Seth Meyers on November 17, 2014. | Photo: Getty Images.
There's an appreciation for how cool Steve looks as he gazes into the distance while resting his hand against a wall, with the left leg crossed over his right. One of the commenters shows his appreciation for the older generation, writing:
"Steve, you are the last old school gentleman in this TikTok world, love."
Steve's much-loved family of 9 enjoy jetting off to different parts of the world, and luckily for us who can't afford the same lifestyle, we get to live vicariously through them.
The TV presenter and his wife, Marjorie Harvey (54) escaped to Italy to mark their 12th wedding anniversary in July last year. The trip kicked off on a private jet and included a visit to the iconic Colosseum as well as a romantic gondola ride in Venice.
In 2020, he splurged on a $15 million mansion in Atlanta that was previously owned by Tyler Perry.
With a love for traveling running through the entire family, 2018 saw Steve's daughter, Lori celebrate her 21st birthday in Cabo San Lucas, Mexico.
The Harveys' getaways aren't always about fun in the sun. In August 2019, the family traveled to the famous Elmina Slave Trade Castle in Ghana, where men and women were put on slave ships bound for the US. Harvey's caption read:
"This was real pain I felt going back to Ghana's slave castles. I could feel my ancestors on me. Their strength is in each of us and we must honor their ultimate sacrifice in all that we do."
The family took part in commemorating the 400th anniversary of when the first slaves were sent to Virginia, with all of them being visibly moved by the experience.
Steve met Marjorie in a Memphis comedy club in 1990 and dated for a bit before being reunited in 2005. He was married twice before to Marcia Harvey (1980) with whom he had three children, and Mary Shackelford (1996) with whom he had a son.
When he wed Marjorie in 2007, they became a blended family of 9, including her three children from her previous relationships.
A successful two decades-long career in comedy, movies, radio, and television has allowed Steve to build a comfortable life for his kids.
In 2020, he splurged on a $15 million mansion in Atlanta that was previously owned by Tyler Perry. It sits on 17 acres of land and includes 7 bedrooms, a tennis court, and an indoor swimming pool amongst others.
Please fill in your e-mail so we can share with you our top stories!