Nicole Murphy Looks Enchanting as She Poses in a TikTok Video in Chic Tight Fitting Outfits
Nicole Mitchell Murphy looks fantastic at 52, as she shows all the different ways you can dress up black tights and a turtleneck.
How many ways can you wear a black turtle neck and black tights? According to Nicole Mitchell Murphy, at least 6! She's dispensing styling tips and re-living her former modeling days on TikTok, playing around with casual and smart-casual looks. 
The idea is to keep your staple of black tights and turtleneck while switching up your shoes, adding jackets and some accessories.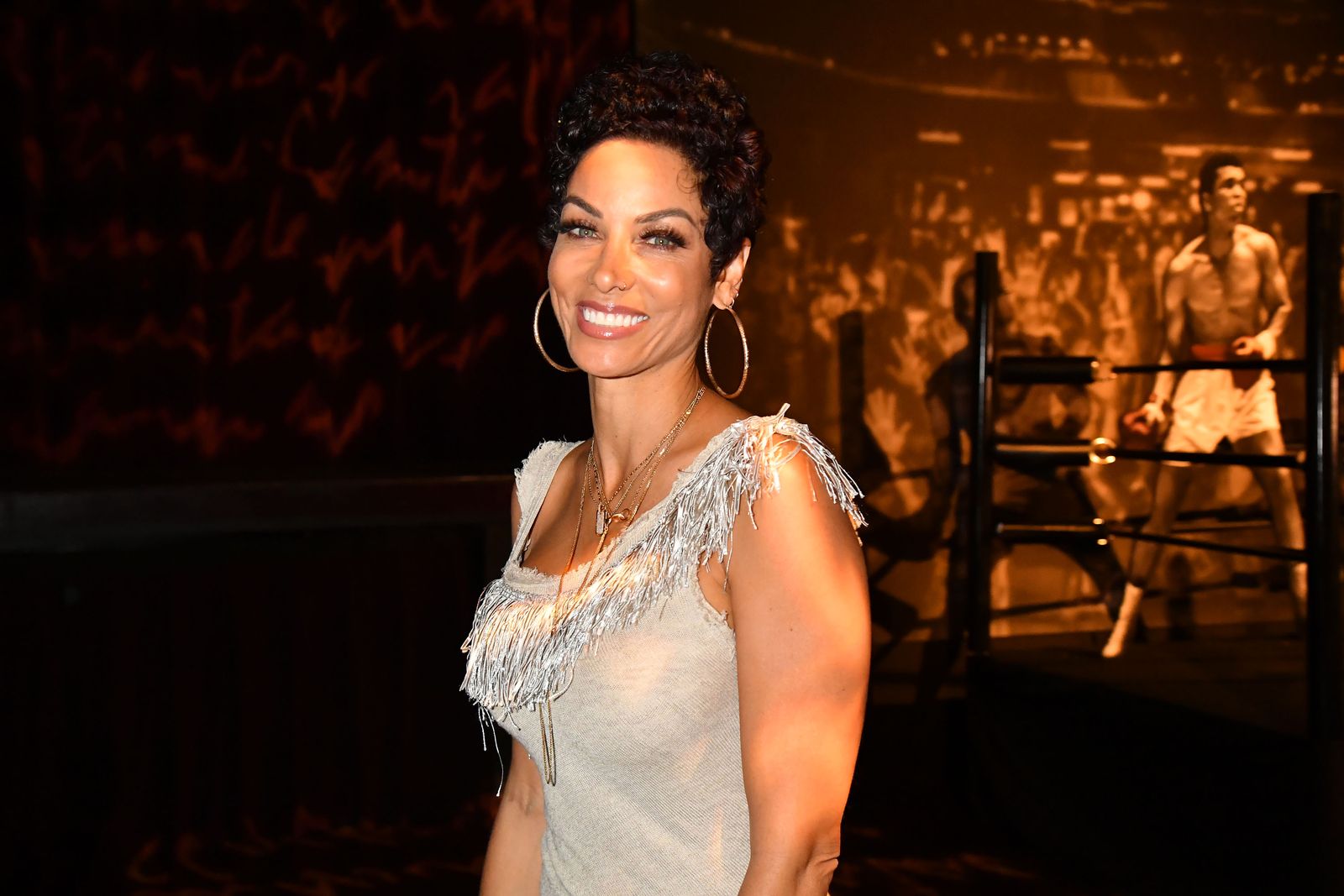 The former reality TV star starts with a simple sneaker-and-cap combo for a chilled look. She then throws on a white trenchcoat to make the look more dynamic. 
By adding a black belt to the coat and swapping out the sneakers for a pair of black ankle boots, Nicole transforms from casual to smart. As one commenter rightfully points out, not everyone will look as gorgeous as she does, writing:
"Unfortunately only a handful of these looks will work without that body."
Still, it is enjoyable watching the business owner become creative with different garments, including throwing in a pop of color with a red trench coat, accessorizing with a hat, and accentuating her already long legs with tan, thigh-high boots. 
No stranger to modeling, Nicole cut her teeth in the industry at the tender age of 13 before winning an international modeling competition. She's walked for Chanel, Yves Saint Laurent, and Ungaro.  
In 2019, Nicole was hauled over the coals after being caught kissing Lela Fuqua's husband, Antoine.
In 2018, Nicole's eldest daughter with comedian Eddie Murphy, Bria, shared a photo containing all 10 of Eddie's children. It served to announce the birth of his youngest son, Max, who he shares with Australian actress, Paige Butcher. 
Joining Bria were her siblings, (Shayne, Zola, Bella, and Myles), Eric who Eddie had with Paulette McNeely, Christian who he shares with Tamara Hood, Angel whose mother is Mel B, and Izzy and Max with his fiance Butcher. Eddie said: 
"I really got lucky with my kids. There really isn't a bad one in the bunch, everyone turned out to be really good people." 
In 2019, Nicole was hauled over the coals after being caught kissing Lela Rochon's husband, Antoine Fuqua. She made the situation worse by trying to downplay their relationship as family friends.
Ultimately, she cited the situation as a regrettable mistake, chastising herself for not have thought the matter through. She issued an apology to Rochon and her own family. 
2020 saw a rare sighting when Eddie and Nicole reunited at Bria's art exhibition. The two have not been photographed together since their divorce in 2006. 
Also showing their support for Bria were Tina Knowles - the mother to Beyonce, as well as Will Smith's son, Jayden. Both Eddie and Nicole expressed their pride in Bria's achievements.