Nicole Murphy Flaunts Her Toned Figure during Workout on TRX in Matching Top & Leggings (Video)
Eddie Murphy's ex-partner, Nicole, looked as youthful as always in her new media update, where she gave fans a glimpse of how she keeps her figure ageless and toned.
Nicole Murphy's youthful figure has been a point of pride to the veteran model for ages, and she always puts in the needed work to keep it trimmed and flawless.
In her new Instagram update, Nicole put her age-defying body on display as she swiftly went through her workout routine and shared a thoughtful message with fans.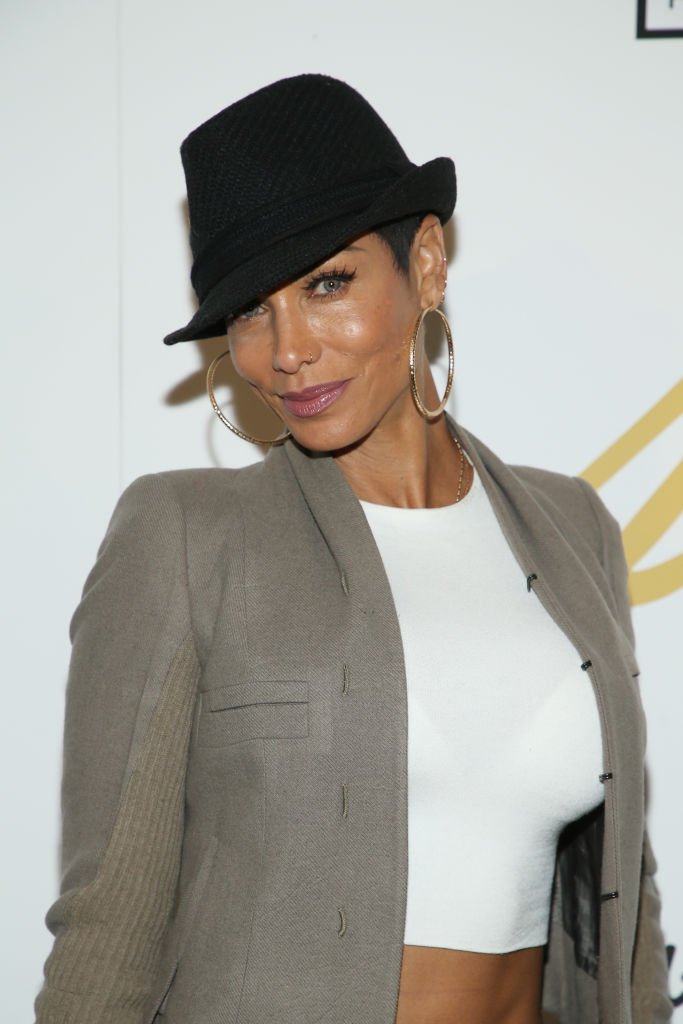 Nicole, 52, was a point of inspiration in a two-piece outfit that included a sports bra and figure-hugging yoga pants. The runway icon clad her feet in white sneakers as she performed a rigorous tummy workout. She captioned the post:
"Connect to your core and you'll find strength. Act from your core and you'll move mountains…#healthiswealth…"
Nicole, who doubles as an actress, is undoubtedly a fitness enthusiast and an expert at that. However, once when she shared her workout secret, the star noted that she needed to have a workout partner to keep up. 
The 52-year-old mentioned that she needed to be held accountable for her fitness process, and to this effect, Nicole has a trainer who shows up three times a week.
She left her cleavage on display while accessorizing with some necklaces.
Keeping body positivity a priority, Nicole makes sure to carry off such messages to her daughters as she encourages them to embrace their curves and maintain their figures.
Nicole knows her body is gorgeous, and she backs it up with a chic sense of style that leaves admirers drooling in her wake. Once spotted on her way to Soho House, Nicole, who is also a grandma, flaunted her figure in a classy outfit.
Strolling down the streets of West Hollywood, the star grandma rocked a sizzling look that included a flowing floral dress slotted way above her thighs to tease her toned limbs.
She left her cleavage on display while accessorizing with some necklaces. Nicole, who was photographed stepping out of her car, sported her signature cropped hair, a pair of dark shades, bracelets, and Tory Burch sandals.
During another of her stunning moments, the showbiz star, who shares five grown children with comedy icon Eddie Murphy, appeared in public rocking a casual glam.
The fashion icon who was photographed going about her business kept in place a patterned face mask while she soaked up the sunlight in a white crop top and dark blue shorts that left her legs in a graceful display. 
It is safe to say that Nicole's body is an inspiration, and many fans attest to this while seeing the 52-year-old matriarch's figure as body goals.