Eddie Murphy's Ex Nicole Murphy Flaunts Seductive Figure Posing in Casual Tops & Mini Shorts
Actor Eddie Murphy's ex-wife Nicole Murphy looked gorgeous in recent updates on her Instagram page where she shared pictures and videos of herself flaunting her seductive figure.
Nicole Murphy, the ex-wife of Eddie Murphy, did not hold back in flaunting her attractive figure in the recent posts she made on her Instagram page.
She shared a picture of her posing in front of a big rock during a hiking experience. Nicole wore a purple bra top that revealed her ample cleavage.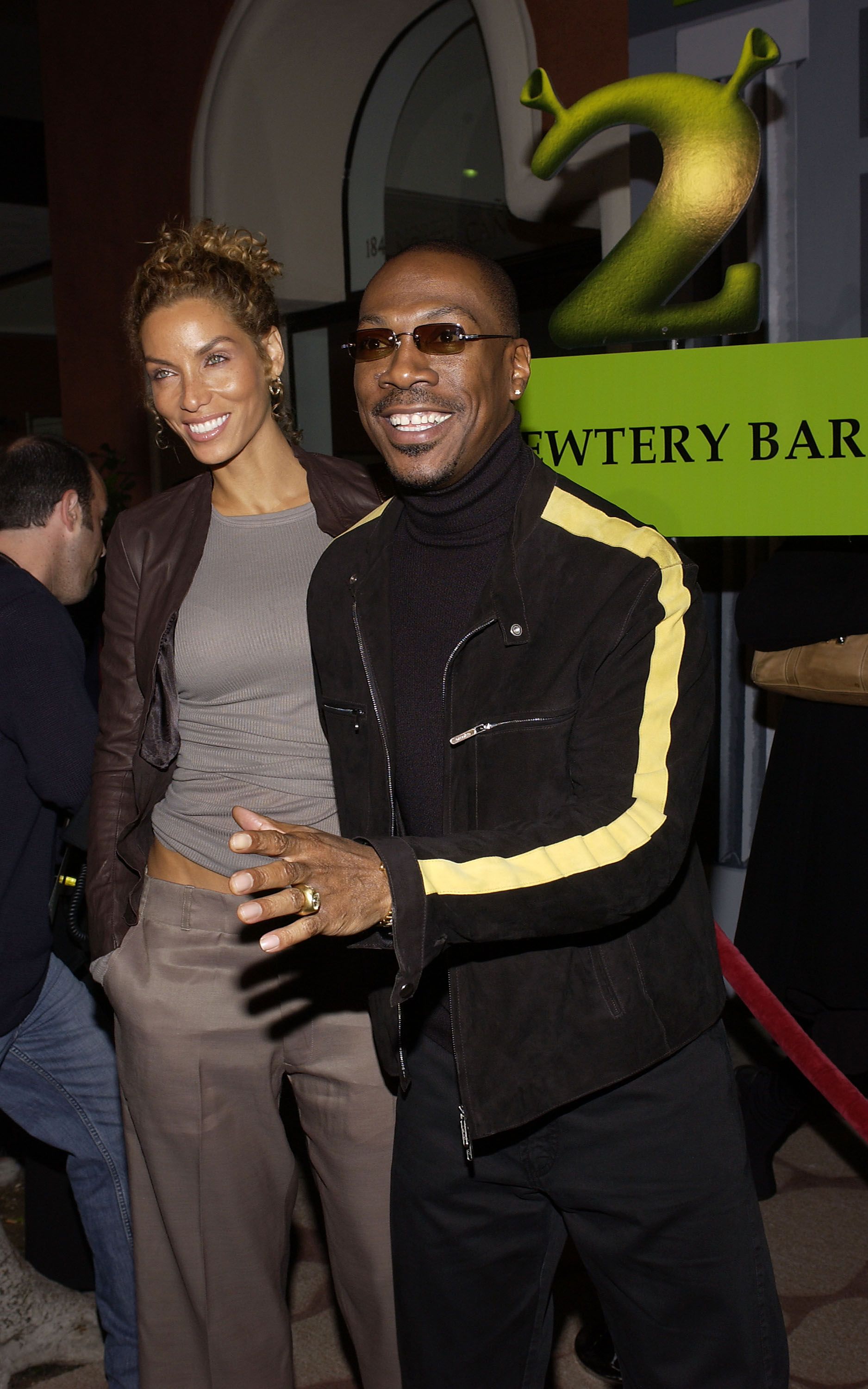 She matched the top with black bum shorts and posed resting her back on the rock. She also accessorized her beautiful look with shades and rocked short hair. 
Nicole had her hands at the back of her head and smiled in the snapshot. She wore dark shades and had her legs immersed in clear water. In the caption to the post, she wrote: 
"Your body is your most priceless possession. Take care of it daily! Switched up my workout and went hiking..."
Nicole went further and took to her Instagram story to share more beautiful views of herself. There, she shared two videos of her dressed in a dark brown bralette and bum shorts. 
In the first video, she sat on a pavement sipping from a cup. Again, Nicole flaunted her good looks. She matched her attire with greyish-white sneakers and carried a red Chanel bag which was beside her. 
Nicole opened up about the kiss later on, saying she and Fuqua were just family friends.
The second video showed Nicole getting food from a grocery store. She wore a black facemask and backed the camera, showing her gorgeous curves. 
In the caption to the post, she advised people to eat well as their bodies are their most priceless possessions, adding that they should take care of it daily.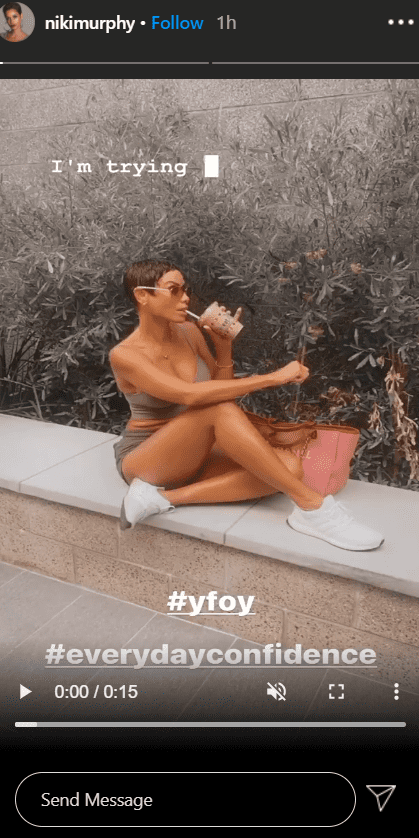 Playing in both videos' background was the song "Didn't Cha Know" by Erykah Badu. While the music played, the lyrics also typed out in the video.
Nicole has embraced a healthy lifestyle and remains dedicated to keeping fit. In May, she showed how committed she was to keeping up with her intense fitness routines amid the COVID-19 pandemic when she was spotted with a friend engaging in a brisk bike ride through Beverly Hills.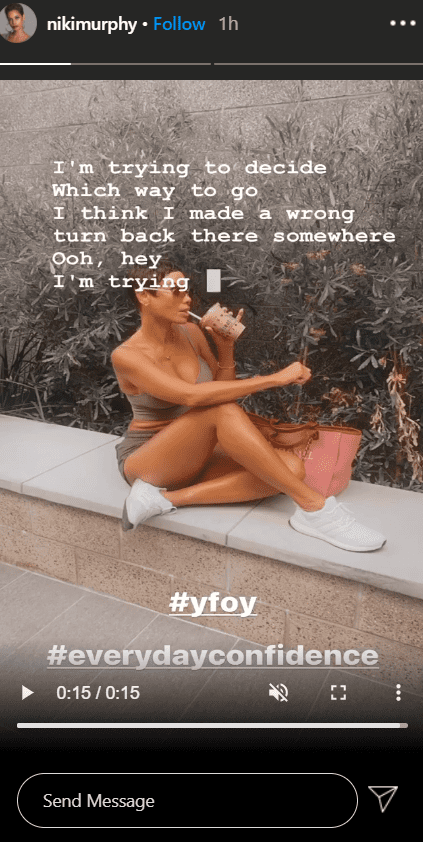 In 2018, Nicole, who still has a perfect body figure after five kids, shared her swimsuit diet and weight loss tips with fans, revealing she got the body by eating healthy and working out regularly. She also said her motivation is to stay fit and healthy to play with her grandkids. 
Nicole is always open with her fans and gave People a tour of her beautiful Beverly Hills condo which she decorated entirely by herself. However, she was immersed in controversy in 2019 when cameras caught her kissing Antoine Fuqua.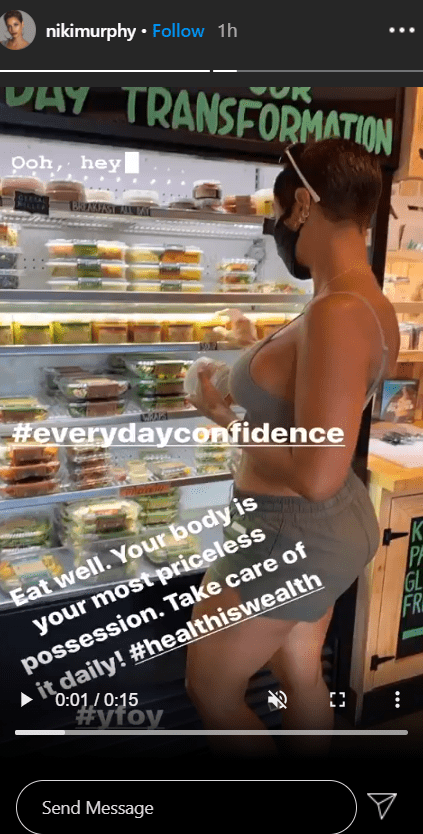 It was particularly shocking given that Fuqua is married to Lela Rochon, a union that has lasted 20 years. Nicole opened up about the kiss later on, saying she and Fuqua were just family friends. She ran into him when she was in Italy and exchanged a friendly hello with him. 
Nicole shares her five kids with actor Eddie Murphy. The actor is famous for having ten kids who he shares with five different women. Added to his five kids with Nicole, Murphy shares two kids with his current fiancée Paige Butcher.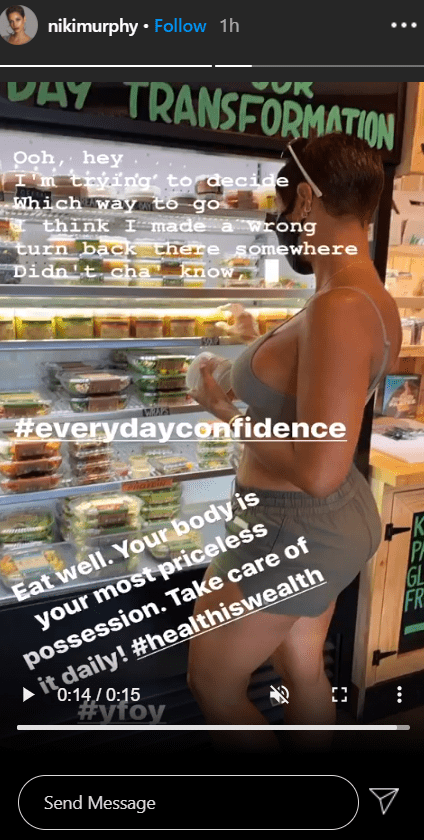 He also shares a child with his former girlfriend, Paulette McNeely, and another child with ex-girlfriend, Tamara Hood. Murphy also shares a child with singer and former "Spice Girl," Mel B.