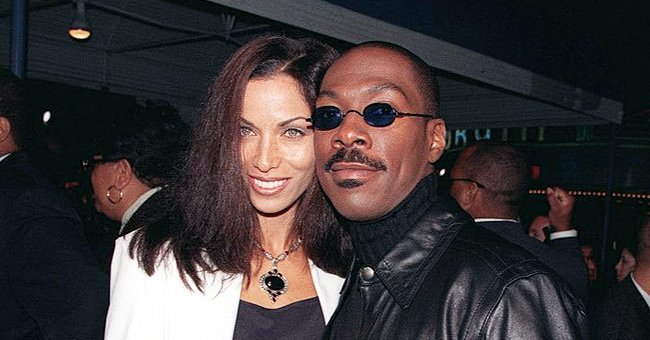 Getty Images
Watch Eddie Murphy's Ex-wife Nicole Drag a 20-Pound Sandbag at 6:30 Am in a New Workout Video
Comedic actor Eddie Murphy's ex-wife Nicole Murphy is a well-known fitness enthusiast. She recently uploaded a video of her early morning workout routine which featured her dragging a 20-pound sandbag.
For most celebrities, staying in shape forms a crucial part of their daily routines. In recent times some of these popular figures have begun to adopt very intense and unique workout exercises in a bid to maintain their toned bodies.
Veteran comedian and actor Eddie Murphy's ex-wife, Nicole Murphy is a former runway model. At 52, she has managed to maintain her perfectly toned body that makes it hard to believe her age.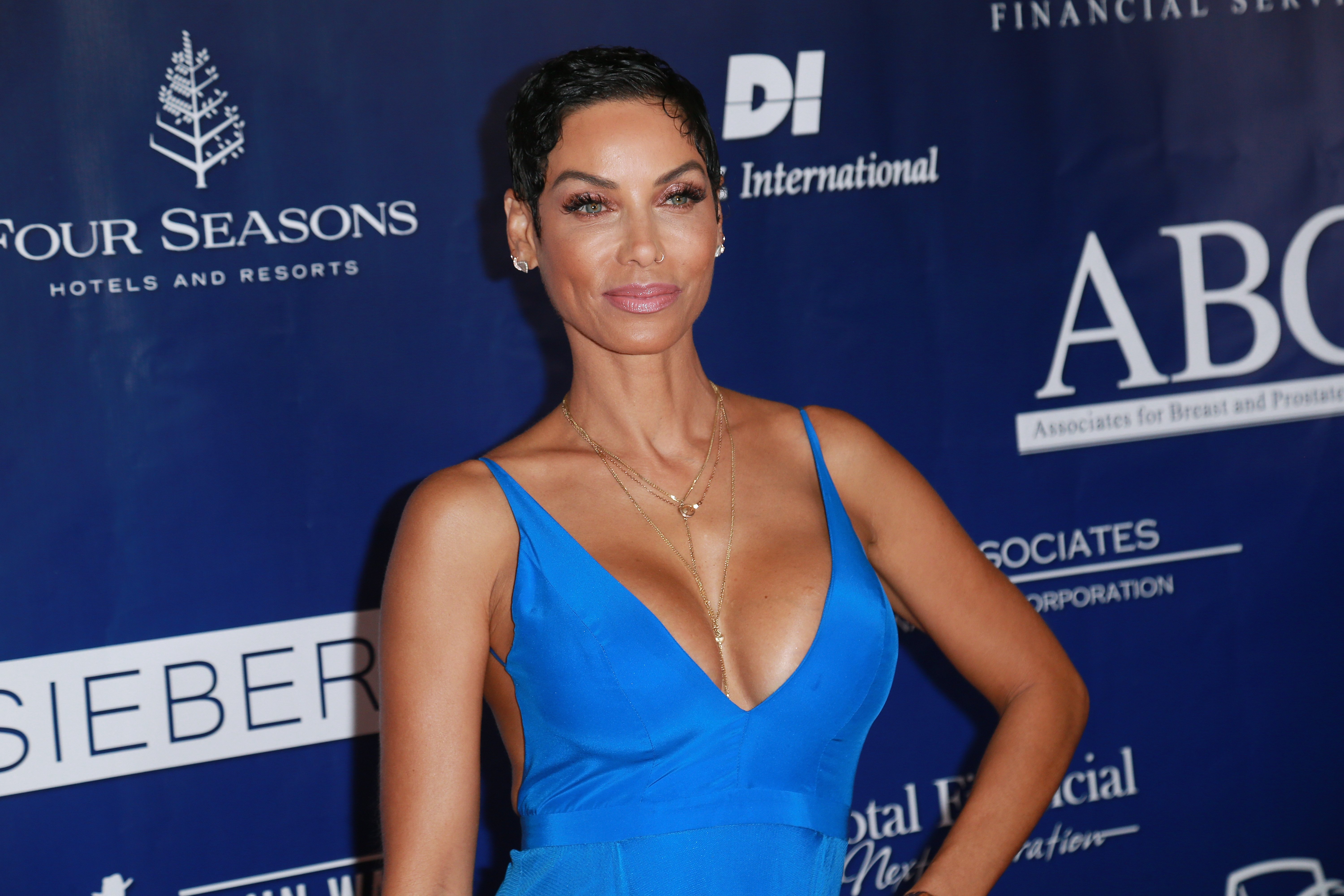 Nicole Mitchell Murphy attends the 28th Annual Talk of the Town Gala on November 18, 2017. | Photo: Getty Images
Nicole recently gave her followers a sneak peek into her early morning workout routine when she uploaded a short video on her Instagram page. In the video, she could be seen wearing a white open-back top on white shorts that showed off her long legs.
The former model had a 20-pound sandbag attached to her waist through a rope and proceeded to drag it through the sand while running. She shared the clip alongside the caption:
"No excuses. 6:30 am workouts everyday... This is a great leg & core workout. Dragging a 20 pound sand bag 10 times."
Nicole, 52, is a known fitness enthusiast and regularly chronicles her workout sessions on her Instagram page. She also loves to give her fans healthy tips on how to stay fit.
The former model is now a businesswoman and runs more than one company, including Nicole Murphy Fitness. As the name suggests, the company provides workout tips, workouts, healthy eating recipes, etc.
Apart from his five children with Nicole, the veteran comedian also has five other children with four different women.
Apart from her fitness company, Nicole also runs a jewelry and beauty-care company. She regularly models or advertises her products and services on her Instagram page while flaunting her impressive modeling physique.
In 2018, during a trip to Thailand with some of her friends, Nicole put her stunning body on display in a two-piece swimsuit that showed off her beautiful curves.
During her luxurious Thailand trip, she modeled several swimsuits and she made sure she gave her fans a view. Nicole's incredible swimsuit body almost makes it impossible to believe she is a grandmother.
Nicole, 52, met Eddie, 54, back in 1988, and the two eventually tied the knot at The Plaza Hotel in New York City on March 18, 1993. The former couple share five children - Bria, 30, Myles, 27, Shayne, 25, Zola, 19, and Bella, 17.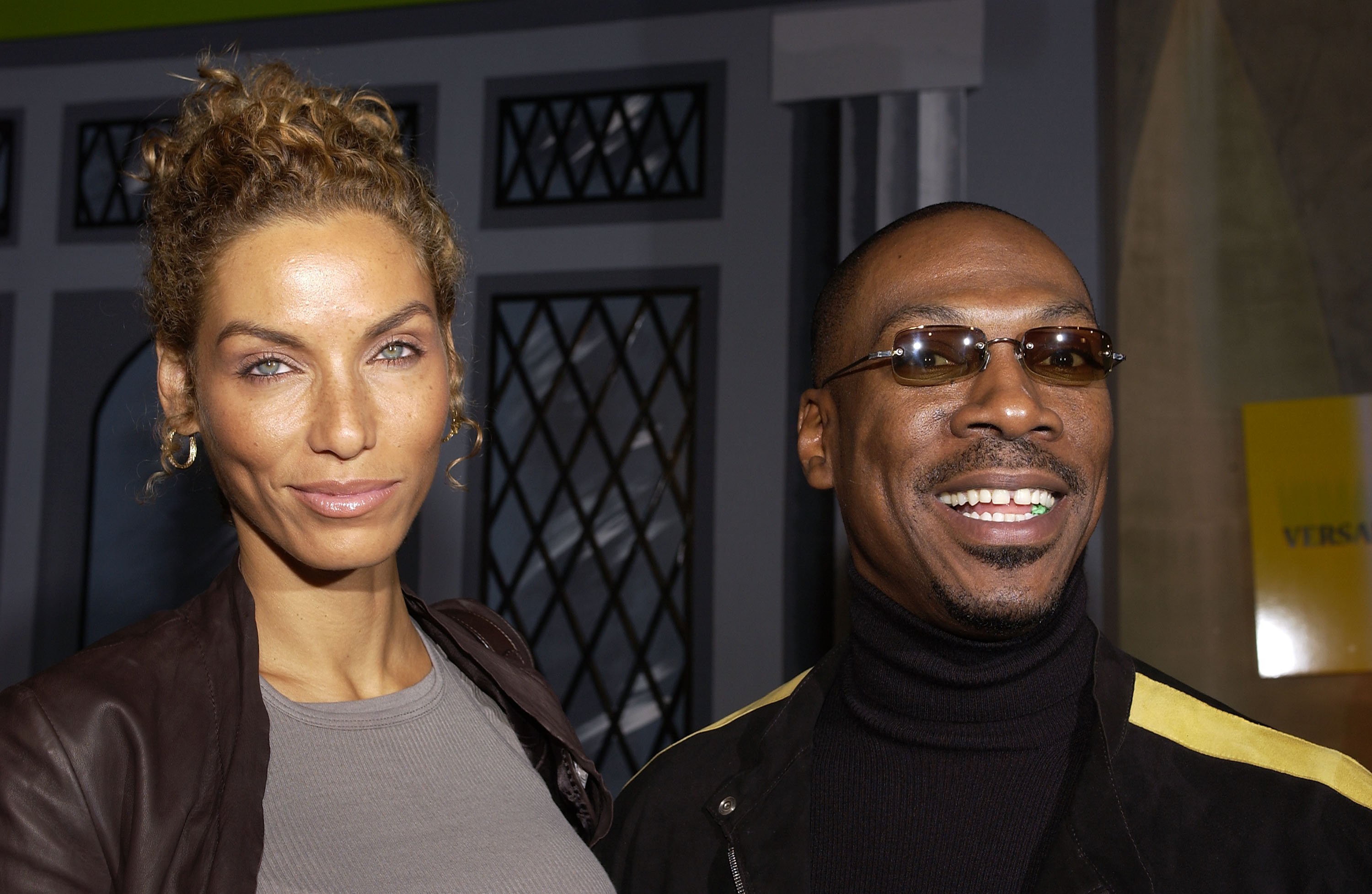 Eddie Murphy and Nicole Murphy arrive at the Shrek 2 DVD release party on November 8, 2004. | Photo: Getty Images
Since their divorce in April 2006, Eddie and Nicole have maintained a close relationship. However, in 2019, an adultery scandal involving Nicole and married director Antoine Fuqua was rumored to have temporarily strained their relationship.
Apart from his five children with Nicole, the veteran comedian also has five other children with four different women. In 2018, the "Coming 2 America" star welcomed his 10th child with his fiancée, Paige Butcher.
Since the very public scandal involving Nicole and Fuqua, the mother of five has kept a low profile. When she is not going through her rigorous routine, you can catch her spending quality time with her pet pooches.
Please fill in your e-mail so we can share with you our top stories!