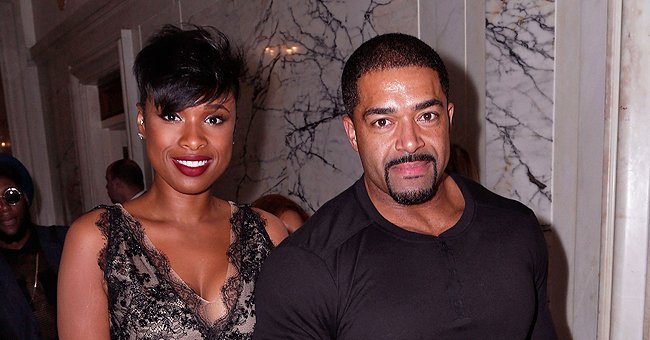 GettyImages
See the Cool Bow & Arrow Jennifer Hudson's Ex-fiancé David Otunga Made with Their Son (Video)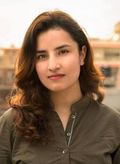 Jennifer Hudson's ex-fiancé David Otunga spent some quality time with their son David Jr., and they got pretty inventive. Watch how the duo experimented with a homemade bow and arrow.
Jennifer Hudson's ex David Otunga and their son, David Daniel Otunga Jr., bonded over some father-and-son time, and apparently, they had plenty of fun together.
The duo got pretty creative while they were at it. Otunga helped his son build a bow and arrow. When the time came to test it out, it turned out to be pretty cool.
Wrestler David Otunga, honoree Jennifer Hudson and David Otunga Jr. at the 2016 March of Dimes Celebration of Babies at the Beverly Wilshire Four Seasons Hotel on December 9, 2016. | Source: Getty Images
SOME FATHER AND SON TIME
Taking to Instagram, Otunga shared a timelapse video of the whole process. Titled "Archery Fail," the latter part of the clip showed how he and David Jr. tested their brand new ranged weapon.
He has always been gentle when it comes to raising David Jr.
The bow looked flimsy, but much to Otunga's surprise, it worked pretty well. He was visibly proud of his hard work, more so when it pierced the wall when he shot the arrow!
The duo later headed outdoors to try it once again and it worked. In the caption, Otunga shared his son's plans to add the set to his Marvel collection. The project was inspired by the "Avengers" character Hawkeye.
OTUNGA LOVES HIS SON
Otunga loves his only son more than anything and still remembers the day he was born. He shared his experience in a 2012 interview with Ebony. He said:
"I just remember being caught off guard but really thrilled and ready. We spent the rest of the day celebrating. It's such a nice memory."
Being the son of a big strong guy like Otunga seems a little intimidating, but he has always been gentle when it comes to raising David Jr. After disciplining him, the former wrestler would hug it out just to make sure he was okay.
Otunga and Hudson have joint custody of their son. The duo had signed a gag order and agreed to keep their lips sealed about the details of the case in 2017.
WHY HUDSON AND OTUNGA SPLIT UP
Hudson broke off their engagement after Otunga allegedly abused her, both physically and mentally. According to her, the actor was becoming increasingly aggressive.
Meanwhile, Otunga's attorney claimed Otunga never abused or harassed Hudson, accusing her of lying. After an investigation, he was cleared of any crimes.
Please fill in your e-mail so we can share with you our top stories!