Michael Strahan Dances & Cooks in Kitchen with Twin Daughter & Alleged Girlfriend Kayla Quick
Michael Strahan and his alleged girlfriend Kayla Quick were seen hanging out with his 16-year-old twin daughter Sophia and the trio looked like they were having so much fun dancing and cooking together.
Former NFL star Michael Strahan has consistently proved himself to be a dedicated family man who values spending time with his loved ones, and once again, he is living up to his reputation.
Taking to her Instagram story, one of Strahan's twin daughters, Sophia, gave fans a glimpse into one of their recent bonding moments. Interestingly, the NFL star's alleged girlfriend Kayla Quick was also present.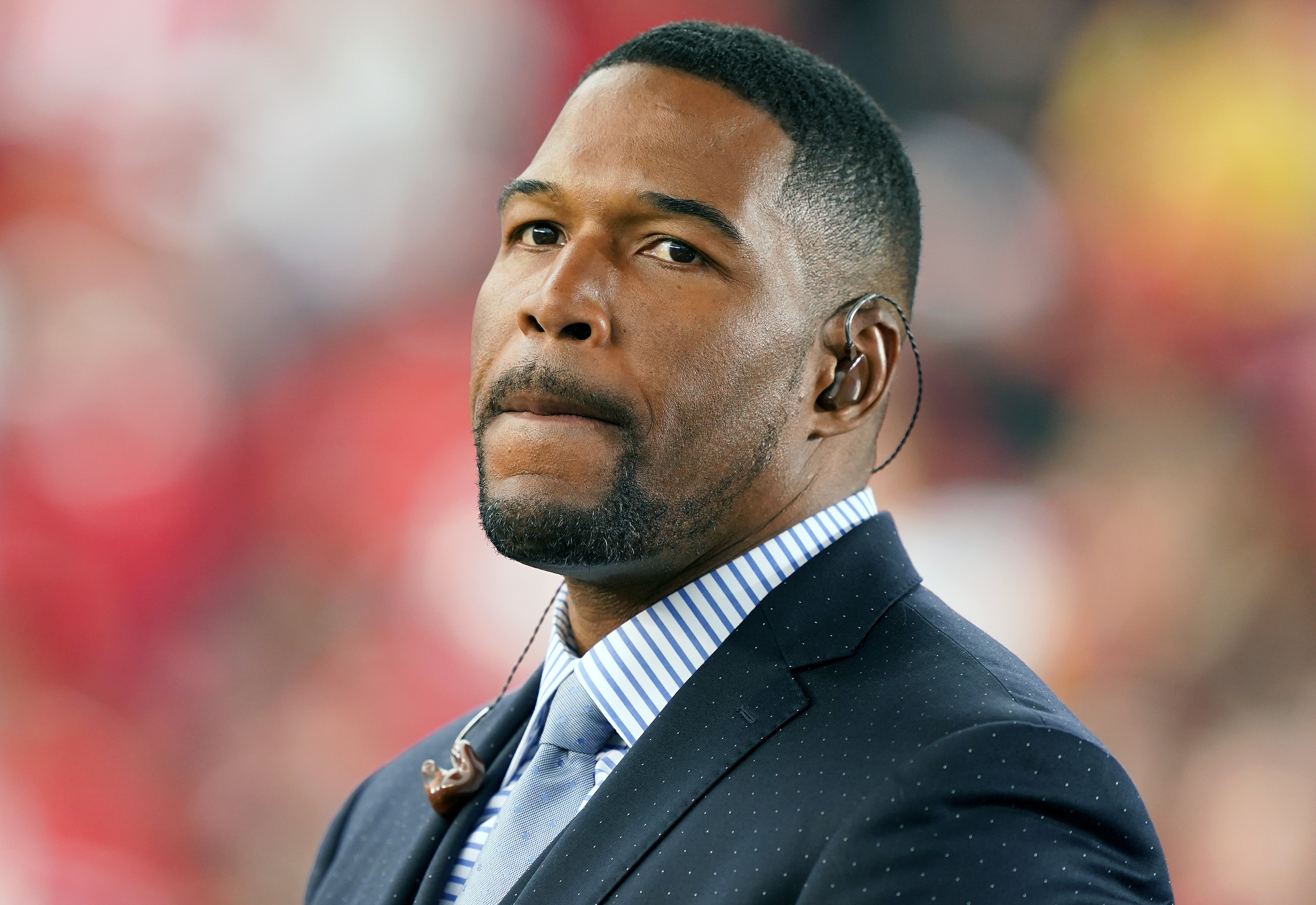 The trio was captured cooking in the kitchen, but that did not stop them from having some fun. In the post, Quick was captured in a playful mood with her arms wide open.
Quick was also seen smiling and holding a fork while grooving to some background music. Sophia accompanied the spirited post with a caption reading:
"Turnt"
Sophia's post showed Strahan standing next to the kitchen cabinet, donning a black T-shirt and pants. It also gave fans a glimpse of Quick's full outfit consisting of jeans, a grey top, and a matching beanie.
Sophia later appeared in the post, wearing a grey sweatshirt while standing next to a big gas cooker. She also seemed to be in a jolly mood as she danced to the music.
While Strahan's relationship with Quick is yet to be confirmed, the NFL star spares no words in showing love to his children.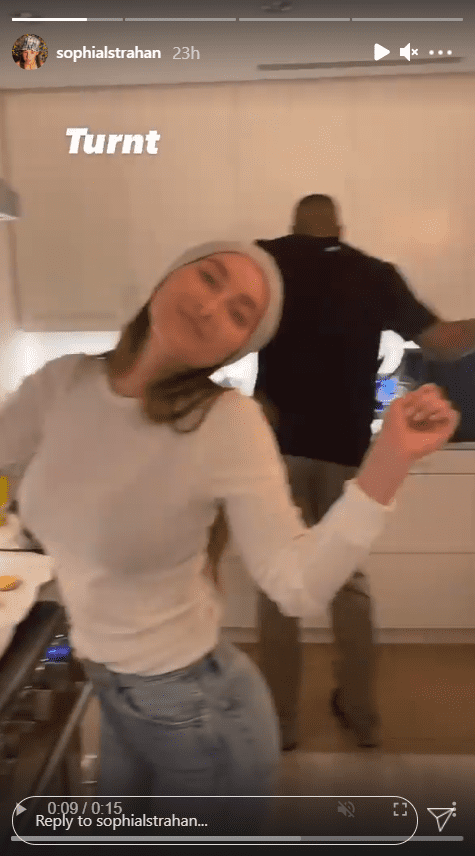 Though neither Strahan and Quick have confirmed their relationship, the two have been spotted getting cozy and hanging out several times in the last few years.
Following rumors of a relationship between the two, details about Quick's past were soon brought to light. In 2016, it was revealed that she was once arrested for stealing her grandmother's jewelry.
However, despite the revelation, Strahan and Quick were not bothered and were soon spotted enjoying a romantic beach holiday only a few months later in March.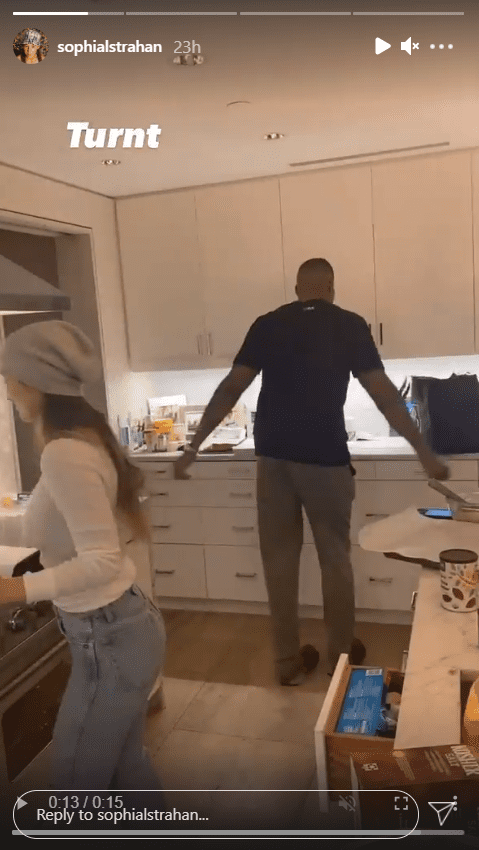 In the following years, Strahan and Quick were often seen hanging out together. One such occasion was in February 2018 when they were photographed having a date night at the Upper Eastside of New York.
While Strahan's relationship with Quick is yet to be confirmed, the NFL star spares no words in showing love to his children. In addition to Sophia, he is also a father to three kids, Isabella, Tanita, and Michael Jr.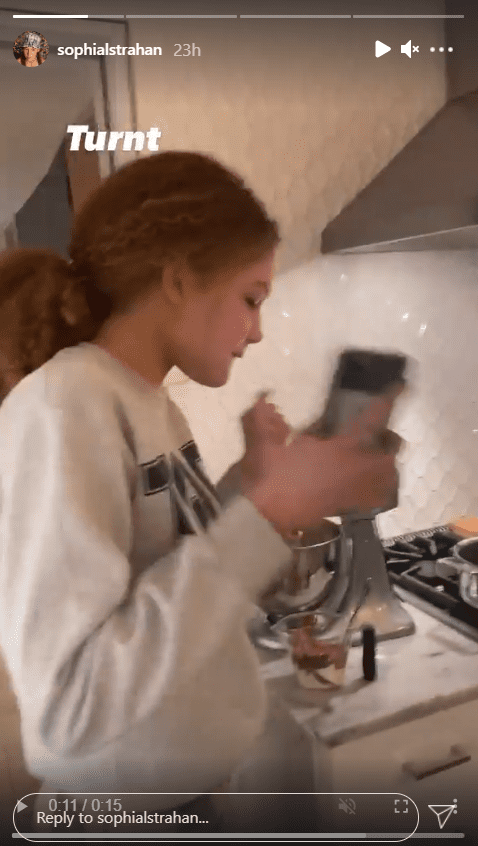 Though Strahan shares his four children with two different women, each of his kids picked up at least one attribute from him, often leaving many to debate which of them looks more like him.
It remains undecided who resembles him more, but one thing is sure about the NFL star, there is nothing he loves more than being a dad. His kids are indeed lucky to have him.