Reese Witherspoon and Jennifer Lopez Both Wore Red to the Same Party — Check Out Their Dresses
Reese Witherspoon and Jennifer Lopez dressed up in the same color outfits to an event. Witherspoon and Lopez looked stylish in their latest Instagram snapshot, and we love it.
Reese Witherspoon and Jennifer Lopez both wore red to the same party. The ladies looked stunning in their coordinated look. Witherspoon shared that it was Lopez's idea to wear matching-colored clothes.
Witherspoon captioned her post, "This one time, @jlo said 'Lets both wear red to the same party' and I was like 'I'm in!'" Well, the actresses really pulled it off as they went out in their best red and black dresses for the occasion.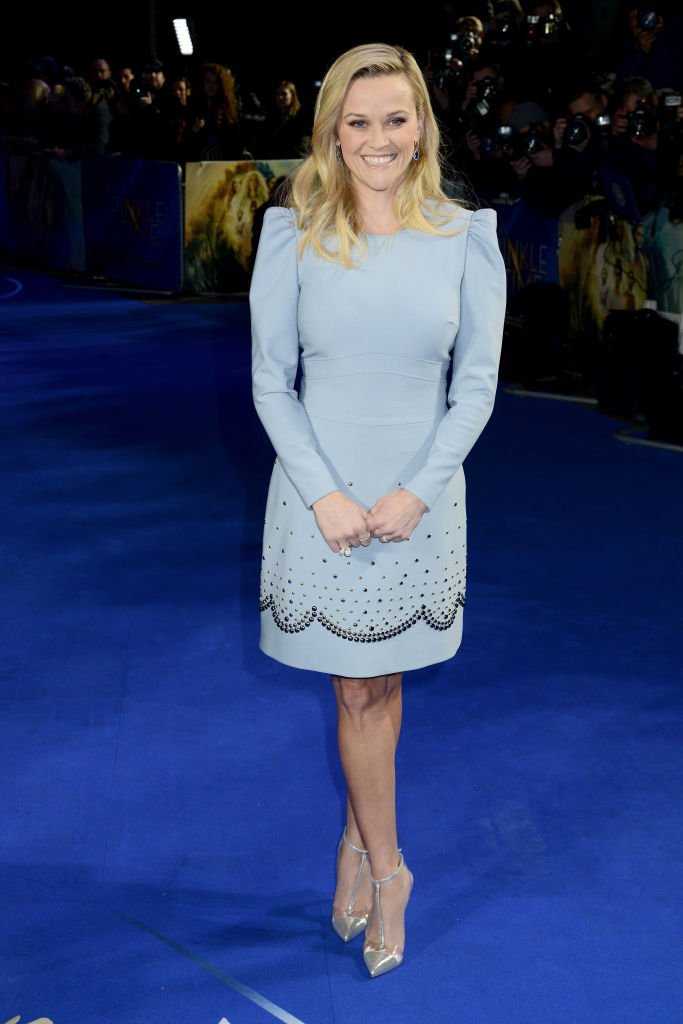 The pair posed while at the party as Lopez matched her dress with a red lipstick with her hair tied back in a pony hairstyle. The 51-year-old's short dress had pockets as she had her right hand inside one.
On the right-hand side is Witherspoon in her see-through lace dress that was just above knee length. The 44-year-old had her arm around Lopez's waist while she had her other on the hip; she wore her blonde hair down as it curled up at the bottom.
The talented movie stars served us with the dynamic duo vibe, and their fans can agree as they admired how they put together their looks for the event. Most of them reacted with heart emojis on their post as they approved their beautiful wardrobe. 
"Ladies in red, I love your dresses, they're awesome. Love you both," said one Instagram user. Another added, "I love to see you together; you are such a powerful and gorgeous duo."
It appears red is one of Lopez's favorite colors as she also rocked another look dressed up like a "Xmas Barbie" in a red dress last month. According to People, the "Maid in Manhattan" star was attending the 2020 E! People's Choice Awards at the time.
Lopez looked amazing as usual in a Christian Siriano dress, and her makeup was also on par. The singer was honored with the People's Icon Award at the ceremony for her accomplishments as an actress, singer, and dancer.
As she keeps on bringing hot fashion to red carpets, her friend Witherspoon wanted her to star in the third season of "Big Little Lies," in May. According to Hello Magazine, at the time, season 3 was not yet confirmed.
Witherspoon took to social media about a possible new season of the series and shared that she would love Lopez to have a role. The "Legally Blonde" star revealed that she is always for Lopez to show up because she really enjoys some J-Lo.
Witherspoon went on Instagram Live in April and added Lopez to her stream. She updated Lopez on the "Legally Blonde" franchise when the singer said she watched it with her twins. According to Lopez, her kids Emme and Max loved the movie.
They loved the movie so much that her daughter wanted to know what happens to Witherspoon's character. Lopez filled her in and told her that there are sequels to the movie.
Witherspoon corrected Lopez and said there is a second movie, and that she and her team might be working on the third one. Lopez praised the mom of three for her character in the movie and said that it is amazing, inspiring, and empowering.