'The Santa Clause' Still Loved after 26 Years — 20 Curious Facts about the Christmas Movie
Since Christmas is considered the most wonderful time of the year by many, Hollywood has made a myriad of Christmas movies, and "The Santa Clause" is definitely a classic.
Although most of us have probably watched the 1994 film already, we might not know some secrets about it, so read on to learn these 20 curious facts about Tim Allen's "The Santa Clause."
[Allen] dealt with heat rashes and infections and ended up with scars.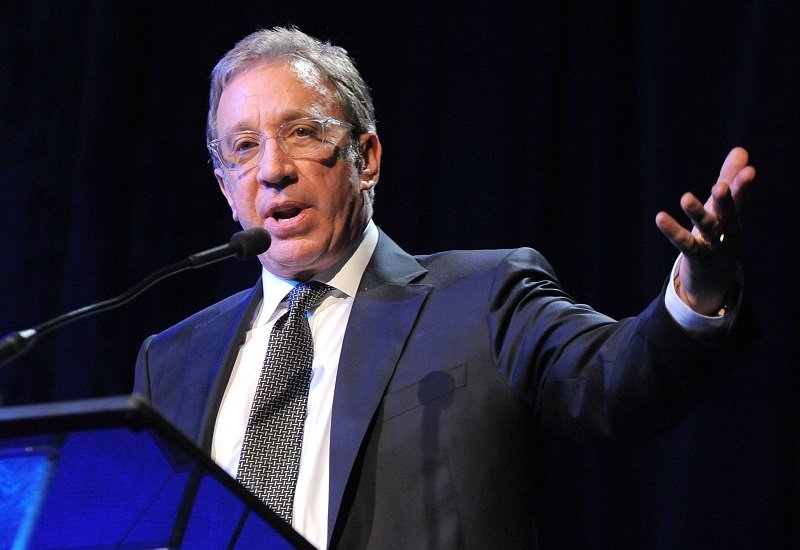 SAME BUT DIFFERENT
1. The name of the film is pretty straightforward, "The Santa Clause." However, its original name was "Such a Clatter." The beginning of the story was also quite different and darker.
2. In the first script, Allen's character Scott Calvin actually shot Santa as he believed he was a robber. Fortunately, DreamWorks CEO Jeffrey Katzenberg requested to change it.
3. While it is hard to picture someone other than Allen portraying Scott and Santa, stars like Tom Hanks, Mel Gibson, and Bill Murray (top candidate) were considered for the main part.
Woke up this morning and noticed a bit more stubble. This always happens to me as I transition to you no who this Christmas. pic.twitter.com/MAXNIbZs9f

— Tim Allen (@ofctimallen) November 11, 2020
4. Despite the massive popularity of "Home Improvement," Allen wasn't the producers' favorite as they believed he was just a "TV star" who couldn't open a movie.
5. Speaking of "Home Improvement," Allen's on-screen wife Patricia Richardson was considered for Laura's role, but Wendy Crewson ended up booking the part.
6. Before Judge Reinhold landed Neil Miller's part, other actors like Jeff Daniels, Stanley Tucci, and Bradley Whitford were considered for it. It would have been another significant change.
7. Eric Lloyd did a great job portraying Charlie, Scott's son. However, it was the hardest role to cast as producers looked for a sensible but innocent child actor between six and nine years old.
8. After many auditions in 13 cities, they finally cast Lloyd. However, they had to create fake teeth for him as he knocked out his front teeth at a baseball game.
9. The kid that appears in the poster image next to Allen's character is not actually Lloyd. It was just a random kid standing behind Allen, and they put Lloyd's face on it.
Ok you kids who gets coal this year? pic.twitter.com/rVfY6jbdK1

— Tim Allen (@ofctimallen) December 15, 2020
HARD WORK PAYS OFF
10. Allen spent between four and five hours just getting his makeup and prosthetic work done to transform into Santa, and about two hours to take it all off.
11. Apart from that, he had to wear fat suits during filming. Since most of the movie was shot in the middle of summer, it was probably very demanding.
12. Allen once labeled the whole process as "maddening" and "terrible," especially because, due to the latex, he dealt with heat rashes and infections and ended up with scars.
My older daughter visited me at the "North Pole" when she was very young...she never really got over this moment. pic.twitter.com/jldjZwQqfD

— Tim Allen (@ofctimallen) December 9, 2020
13. If these difficulties weren't enough, Allen had to re-record some of his lines as Santa because his suit had bells that kept ringing with each step.
14. Allen also had a time limit on his Santa suit: six hours. Fortunately, for the sequels, the costume designers found ways to improve ventilation and other problems.
15. It was all worth it as "The Santa Clause" debuted at No. 2 at the box office but eventually was at the top of the list, making over $100 million in a month only in the States.
NOW AND THEN
16. After "The Santa Clause," most cast members kept working hard in the entertainment industry. In Allen's case, he returned to TV in 2011 with "Last Man Standing," and its final season will air in 2021.
17. Reinhold (Neil) appeared in films like "Fast Times at Ridgemont High" and the "Beverly Hills Cop" films and has also taken some voice acting gigs.
18. As per Crewson (Laura), she landed parts in "Air Force One," "Crimes of Passion," and "Saving Hope." Most recently, she appeared in the film "The Kid Detective."
19. Lloyd (Charlie) had a pretty busy career in the 90s as he worked in "Batman & Robin," "My Giant," and "Luminous Motion." Things slowed down in the 2000s, though. His last movie was 2011's "Chromeskull: Laid to Rest 2."
20. David Krumholtz, who portrayed Bernard the Elf in "The Santa Clause," has accomplished a lot in recent years as he appeared in "The Deuce" and "The Plot Against America."
Now that you know all these facts about "The Santa Clause," you'll definitely appreciate it even more. Only time will tell if they will release the fourth installment.