Rude Bride-to-Be Asks Baker to Make Giant Wedding Cake for 300 Guests in a Short Time
A story of a rude bride-to-be who asked a baker friend to make a giant four-tier wedding cake for 300 guests days before her nuptials has gone viral on social media.
A soon-to-be-bride has been on the receiving end of backlash after she asked a baker friend to make a giant four-tier cake for 300 guests a few days before her nuptials. 
The unusual conversation took place via a text which was then shared on a Facebook group called, "That's It I'm Wedding Shaming." The bride-to-be messaged her friend in under a week of her marriage, asking her for a favor.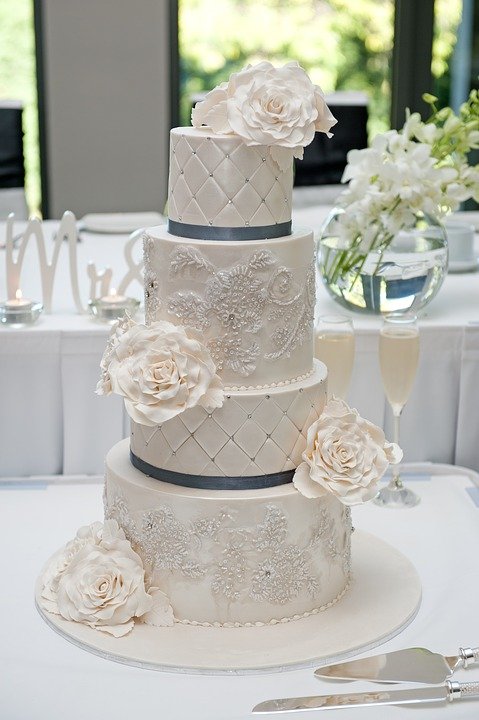 She asked her to make a wedding cake by noon on Sunday. The eager friend seemed willing to help out and told the bride that her request would depend on the size and type of wedding cake desired.
The bride then responded with a photo of a giant four-tier cake with bulky decorations and a note that read, "Something like this but not too big. I'm only expecting 300 people."
Honest with her abilities, the baker friend, upon realizing the kind of cake the bride wanted, replied politely that she wouldn't be able to do the job. She explained that it was impossible to make such a huge and time-consuming cake in such a short time. 
The bride-to-be replied, saying she understood but quickly followed up with a rude remark attacking the friend's baking skills. She wrote:
"Are you sure? On TV they complete bigger cakes than this in a short time. Are you a beginner?"
The baker friend simply put an end to the conversation, graciously telling the bride-to-be to have a good night before logging out. However, she didn't hesitate to share the details of the discussion on the social media group.
The conversation's screenshot sparked angry reactions from the group members who branded the bride-to-be as "stupid." They bashed her for not understanding that many cooking TV shows edit and cut down the hours of preparation footage.
Hence, not showing viewers every part of the cake making process from start to finish.  One user on the group explained that the cakes are pre-baked and cooled most of the time, and cooked ahead of time, so only major work is done on live television.
Another member poked fun at the bride, writing, "Excuse me, but on Family Guy, they flew to Italy and back in 30 minutes, so clearly, that is how long it takes."
Many bakers and other vendors in the wedding industry expressed their disappointment at how often ridiculous requests like this come from brides-to-be and how the pay is usually not on par with the service demanded.
What do you think of this story? Do you think the bride went too far? If you liked reading it, click here to read about a woman who reported her friend's miscarriage photos to a Facebook group.