Life and Death of Beloved 'All in the Family' Actress Betty Garrett — Who Was She?
The life of multi-talented icon Betty Garrett is the definition of a life well spent as she spiraled herself through different walks of life successfully and finally rested at age 91.
A dive into comic actress Betty Garrett's life revealed that she was not only an actress but also made her name known as a sunny singer and dancer since her early twenties.
Known to have featured in several Hollywood musicals and having handled numerous stage roles, Garett had always brought her A-game while building her career.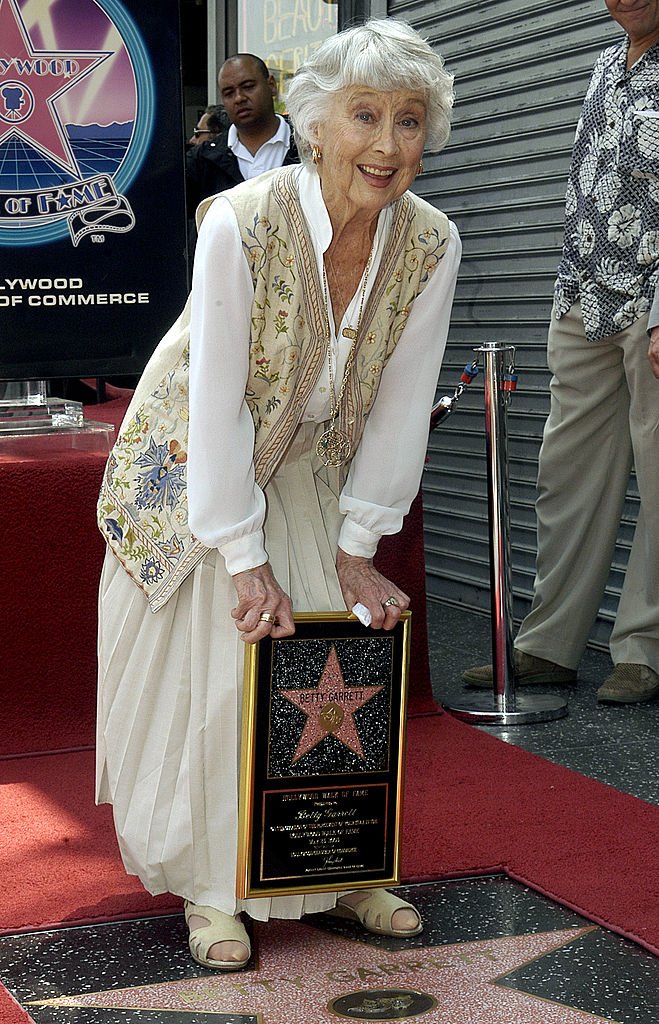 Demonstrating a special talent for dancing, Garrett's stage debut came with "Danton's Death" in 1938, and
she danced with
the Graham Troupe while working summers on the Borscht belt.
The energetic star's singing career started to click when she sang the mind-blowing song "South America, Take It Away" in the movie "Call Me Mister" in 1946.
Remembering Betty Garrett on her birthday, here with Frank Sinatra in ON THE TOWN ('49) pic.twitter.com/KWNijqsQ8N

— TCM (@tcm) May 23, 2019
The opportunity brought Hollywood offers, and at 27, she signed a contract with MGM, the king of musical movies. Her son once revealed that MGM was her life's highest point, in her opinion.
Garrett was slowly exploring her path to fame when her career came to an abrupt stop by the Communist scare in the 1950s, which put her in an unfortunate situation.
Adding writing to her successful career, she published her autobiography, "Betty Garrett and other songs..."
Join us today in remembering one of our first-ever guests of the TCM Film Festival, Esther Williams on her birthday. She's seen here poolside at the 2011 Festival with lifelong friend Betty Garrett. pic.twitter.com/oWkWl1h7bl

— TCM (@tcm) August 8, 2020
Together with her partner, Larry Parks, an Oscar-nominated actor, the duo was asked for and questioned about their involvement with the Communist group by the House Un-American Activities Committee.
Garrett, who was pregnant at the time, could not testify, but her husband, Parks, did but refused to call out the names of other members.
On stage with my sweet dad in All My Sons. Betty Garrett Parks and Larry Parks looking in in the BG #FathersDay 💖👏 pic.twitter.com/s6a3FiyEg7

— Beau Bridges (@MrBeauBridges) June 22, 2015
Following the scandal, Parks, whose Communist membership lasted from 1941-1945, was put on the Hollywood Blacklist.
After the sad occurrence, Garrett and Parks worked late at nightclubs, singing and appearing in comedy acts and plays, trying to pick up where they left off.
While Parks never got over his blacklisting, he made a name for himself when he won a role in Houston's film, "Freud" in 1962, and his wife, Garrett, featured in many other television series.
Remembering birthday girl Betty Garrett, pictured here with Frank Sinatra in ON THE TOWN ('49) pic.twitter.com/ntKcNH0v42

— TCM (@tcm) May 23, 2016
One of these was America's favorite primetime shows from the 70s, "All In The Family," a movie series that involved a working-class family who tackled political issues with wit and satire.
In the series, Garrett played Archie's neighbor, Irene Lorenzo, and was also featured in a high-profile role as the landlady, Edna Babish, in "Laverne & Shirley."
Happy Betty Garrett's birthday! pic.twitter.com/OUfG9RGPlu

— Benjamin Dreyer (@BCDreyer) May 23, 2020
Adding writing to her already successful career, she published her autobiography, "Betty Garett and other songs," which was the title of her one-woman show. The legend's journey came to an end when she passed away at the age of 91 on the 12th of February 2011.