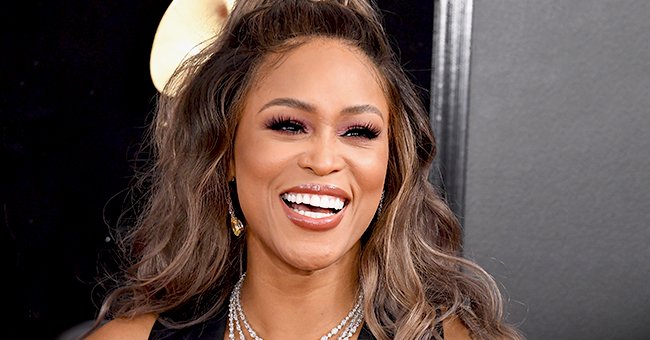 Getty Images
Rapper Eve Looks Amazing in a Blue Dress to Attend Daytime Emmy in a Throwback Video

American rapper and actress Eve Cooper looked and felt amazing as she took breaths away in a stunning blue dress in a throwback video recently posted on her Instagram feed.
Eve Cooper has never felt or looked any better. Over the past months, the rapper and actress has dazzled her fans and followers with several posts on social media, making it clear that she is doing well for herself.
In the most recent post on her Instagram feed, the 42-year-old was seen showing off her fabulous sense of style. It was a throwback video that showed her impeccably dressed in a jaw-dropping deep blue outfit.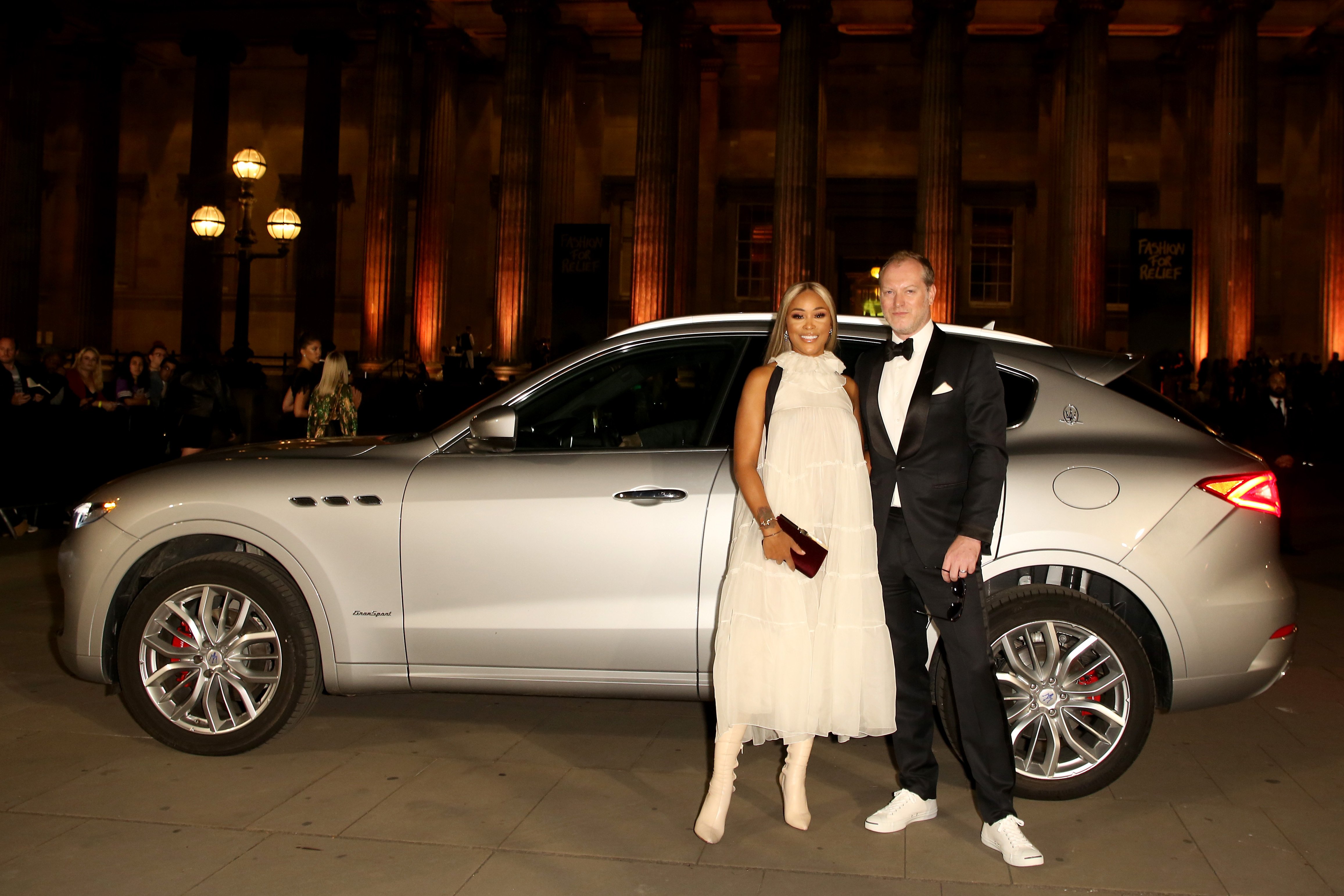 Eve and Maximillion Cooper arrive in a Maserati at "Fashion For Relief" at The British Museum on September 14, 2019 | Photo: Getty Images
She was clad in a lovely sleeveless dress with a frilly deep cut neckline and a gorgeous layered tutu that swept the ground. The dress was tied around the waist with a black rope, and the front gave a good view of her toned legs.
Eve finished the look with a stunning pair of silver heels and had her dark hair slicked to the back in a beautiful ponytail. Her face was sweetly made up, and she held in her hand a black purse to match the outfit.
In the video, the rapper was seen standing in front of a brown building, explaining that she was dressed and felt amazing. She added that she was on her way to the red carpet and gave a dramatic goodbye.
The post comes nearly two months after the star surprisingly announced that she was leaving the hit CBS daytime talk show "The Talk" after four seasons.
She opened up about her struggle with an anxiety disorder that almost destroyed her music career at the early stages.
Eve explained that she was leaving at the end of December and pointed out that she cannot host and travel from London, where she and her husband currently live.
She also gushed about her undying love for her fellow co-hosts, Sharon Osbourne, Sheryl Underwood, and Carrie Ann Inaba and explained that it was true love between them all.
She started co-hosting the talk show in November 2017, after Aisha Tyler departed. Now, three years later, the rapper was on her way out the door. She was, however, not the only one with a similar decision as Marie Osmond also announced her departure in September.
In those years, Eve had quite an interesting run on the show. It was there that she opened up about her struggle with an anxiety disorder that almost destroyed her music career at the early stages.
Eve revealed it started because she constantly worried about maintaining her place as the hottest female rapper at the time. She buttressed that it got so bad that she had to take medication to keep herself in check.
The rapper added that she worked hard to keep herself stable, and it is safe to say that she did a pretty good job. She is now married to British entrepreneur Maximillion Cooper and has tried her best to be the best stepmother to his four children.
Please fill in your e-mail so we can share with you our top stories!