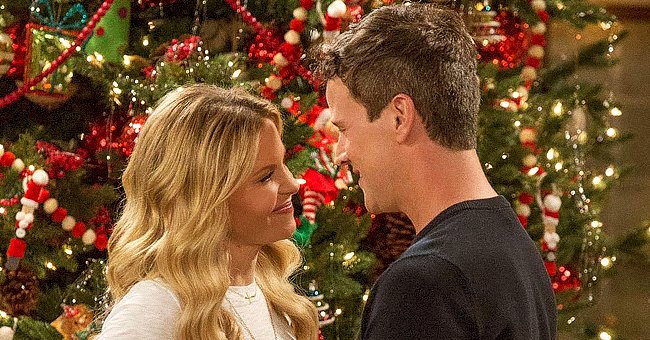 facebook.com/candacecameron
Check Out Candace Cameron Bure's Hallmark Christmas Movies for the Whole Family to Watch

Since 2008, actress Candace Cameron Bure has appeared in nine Hallmark Christmas movies to keep the Christmas spirit alive. Here is a list of all her Hallmark Christmas gems.
For over a decade, actress Candace Cameron Bure has appeared in several popular Christmas movies to make the season right and keep the Christmas spirit alive. With nine Hallmark Christmas movies, one might even call her the Queen of Christmas movies!
For every movie, the actress works day after day with the perfect smile designed to warm the hearts of her fans worldwide, and every year, she never misses.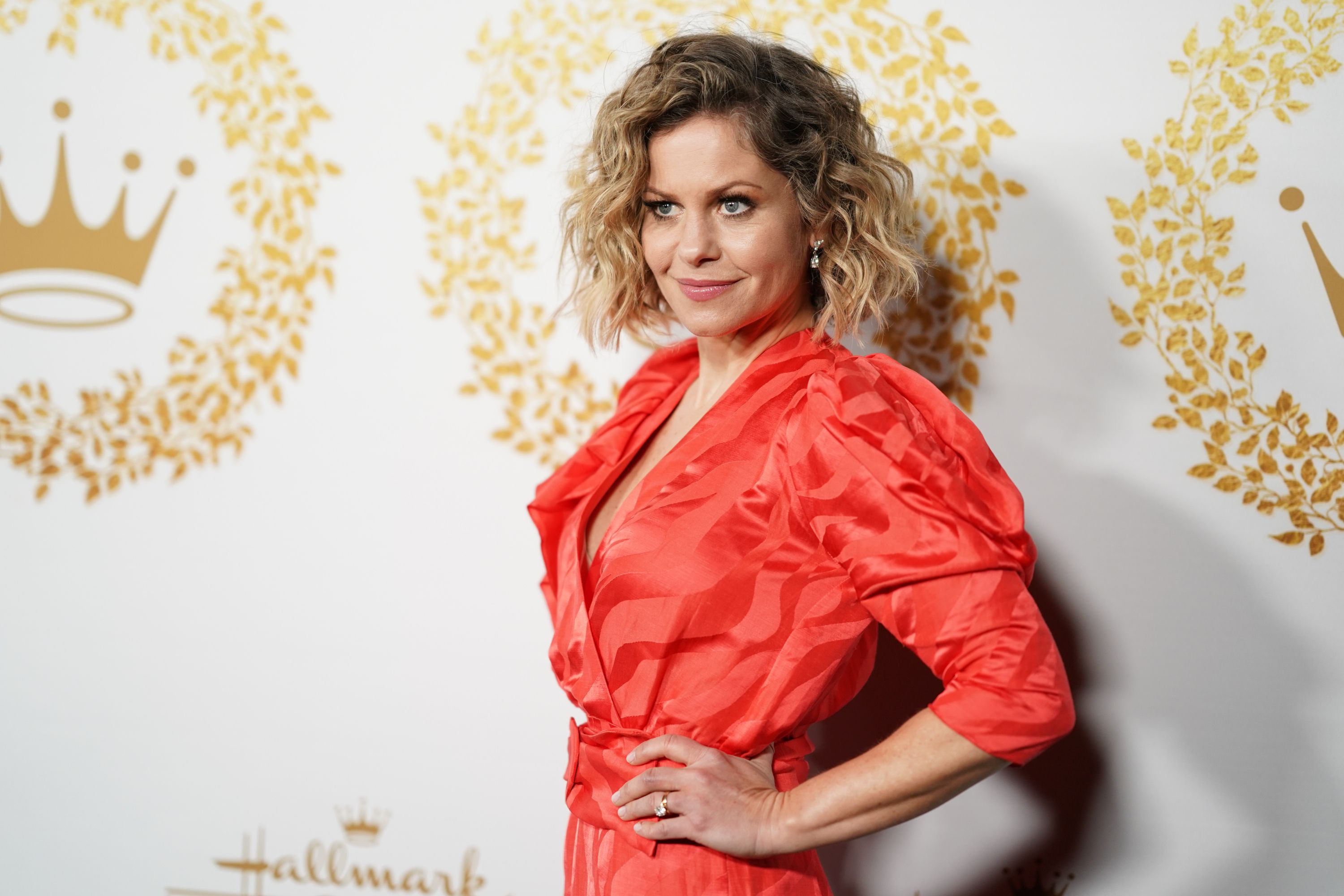 Candace Cameron Bure At The Hallmark Channel And Hallmark Movies And Mysteries 2019 Winter TCA Tour at Tournament House on February 09, 2019 in Pasadena, California | Photo: Getty Images
As an ode to Bure's highly appreciated work, here is a list of Candace Cameron Bure's Christmas movies to watch with the family this festive season.
"CHRISTMAS TOWN"
In 2019's "Christmas Town," Bite played Lauren, a woman who makes a short stop at a small-town, Grandon Falls, while traveling to Boston.
There, she discovered the true meaning of family when she meets Travis, played by Tim Rozon, and his foster son, Dylan, played by Jesse Filkow.
"CHRISTMAS UNDER WRAPS"
In 2014, this movie saw Bure play another Lauren, Dr. Lauren Brinell, who was forced to relocate to Alaska for work and by some miracle ended up falling in love with Santa Clause's son, played by David O'Donnell.
"LET IT SNOW"
"Let It Snow," released in 2013, showed Bure as a woman named Stephanie Beck who had to help her father's (portrayed by the late actor Alan Thicke) company turn a family lodge into a hot vacation spot.
Through the process, she fell for the charming son (Jesse Hutch) of the lodge owner. This is a good old Christmas romance movie to warm everyone's insides.
"IF ONLY I HAD CHRISTMAS"
This is her most recent movie as it was released this year. In this "Wizard of Oz"-inspired movie, the 44-year-old actress portrayed Darcy, and alongside her friends, they worked to help Emerald Education Trust vice president Glen Goodman, portrayed by Warren Christie, plan a charity Christmas gala.
"A CHRISTMAS DETOUR"
2015's "A Christmas Detour" saw Bure play Paige, a hopeless romantic who desperately needed to find her way to the city to meet her fiance's parents before their wedding.
In the movie, she had to hitch a ride with cynic Dylan, played by Paul Greene, and a married couple, played by Sarah Strange and David Lewis.
"JOURNEY BACK TO CHRISTMAS"
Bure played Hanna, a WWII nurse who was transported several decades into the future to 2016. The honest-to-God film had Hanna knocked unconscious by a storm caused by the Christmas Comet during WWII.
When she woke up, she was met by a man, Jake, played by Oliver Hudson. With Jake's help, she had to learn that the magic and spirit of Christmas transcends time.
"SWITCHED FOR CHRISTMAS"
In this 2017 movie, the Christmas movie queen played not one but two characters! The actress portrayed two identical twin sisters, Kate and Chris. Both sisters believed that the other's life was much easier, so they decided to switch.
Kate, a single workaholic, switched her life and routines for her sister, Chris, a single mother. It does not take a rocket scientist to see how that one ends, but as expected, Bure brought the magic to the screen.
"A SHOE ADDICT'S CHRISTMAS"
Noelle, the titular shoe addict, played by Bure, found herself locked in a department store overnight. There, she was visited by her guardian angel and tricked into trying on all the parts of shoes that end up taking her to Christmases past, present, and future.
This typically teaches her the importance of certain values and lessons about life, love, and obviously, shoes. She also got to meet a handsome firefighter played by Luke Macfarlane.
"MOONLIGHT & MISTLETOE"
"Moonlight and Mistletoe," Bure's oldest Hallmark Christmas movie, showed her as Holly, a woman who returned home to help her father (Tom Arnold) run his Santaland business after he obtained a severe injury. There, she reconnects with her father's employee, Christopher Wiehl.
Please fill in your e-mail so we can share with you our top stories!