Jennifer Aniston Reminds Fans about Self-Love as She Kisses Her Reflection in a Snap
Actress Jennifer Aniston reminded everyone to love themselves a little in a new picture post on her Instagram page that showed her kissing her reflection. 
Self-love was the theme in a recent post actress Jennifer Aniston made on her Instagram page, where she shared a picture that showed her reflection in a mirror. 
In the black-and-white photo, Aniston showed off her gorgeous figure as she was clad in a swimsuit top, which she matched with a short denim skirt.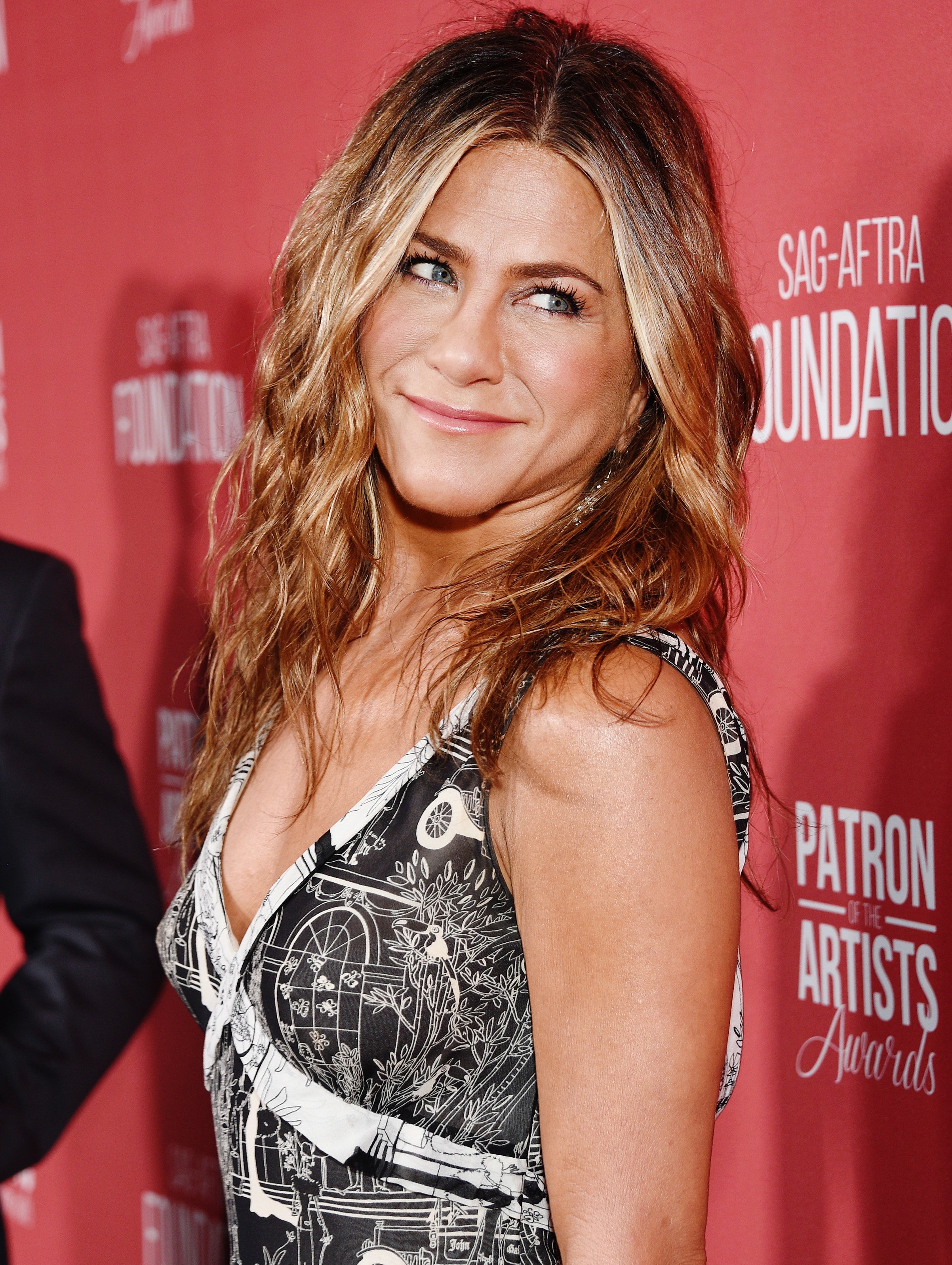 The 51-year-old displayed incredible athleticism and sexiness as she balanced herself on her bathroom sink, defying gravity to lie on her stomach and give her reflection in the mirror a well-deserved kiss. 
In the caption to the sexy photo, Aniston spread words of wisdom to her teeming fans, reminding them to give themselves some credit. She wrote:
"What a year. Reminder to give yourself a little love... and hang in there???."
Aniston's friends and fans took her advice home, and some of them could not resist commenting on how sexy she looked with her stunning pose in the picture. 
One fan said the actress is the cutest while Rita Wilson described Aniston as a beauty, adding that she has missed her. YouTube's director of fashion and beauty, Derek Blasberg, said the mirror Aniston kissed is the luckiest in Los Angeles. 
When Aniston is not busy being a mother to her pups or giving her fans words of wisdom, she is on set doing what she does best.
Aniston does not have many posts on her Instagram page as she has posted 45 times since she joined the social media network in October 2019. However, every one of her posts is meaningful and loved by her fans. 
Before her gravity-defying picture post, the actress's last post came on Thanksgiving, when she shared three pictures of herself and her adorable puppy, Lord Chesterfield, which she captioned: 
"We're grateful ??❤️."
Aniston introduced the rescue pop to her fans in October when she shared a video of him sleeping with a bone in his mouth, saying he stole her heart immediately she saw him. 
Besides Lord Chesterfield, Aniston is also a dog mom to two other pets, Clyde, her Schnauzer mix, and Sophie, a white Pitbull. When Aniston is not busy being a mother to her pups or giving her fans words of wisdom, she is on set doing what she does best.
She recently returned to the see "The Morning Show" set to resume filming for the second season. Aniston was caught on camera wearing a face shield while filming.
She made sure to protect herself from the novel coronavirus pandemic. "The Morning Show" was resuming filming after a long production delay due to the ongoing pandemic.