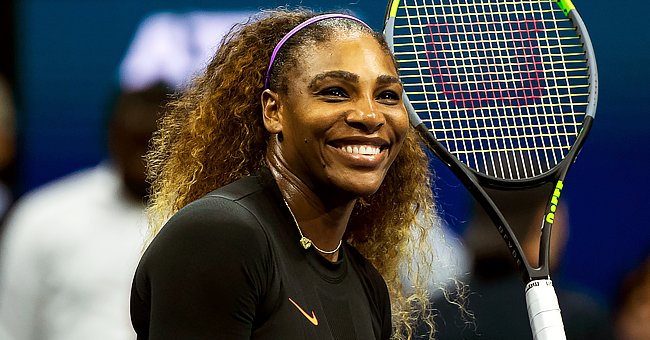 Getty Images
Serena Williams' Daughter Olympia Ohanian Stuns in White Princess Dress While Making Pancakes
Serena Williams' daughter Olympia Ohanian makes pancakes wearing a white princess dress. Her father, Alexis Ohanian, shares his hopes for his daughter to grow up in a fair world with equal opportunities to offer everyone.
Serena Williams' daughter Olympia Ohanian enjoys some messy fun in the kitchen as she helps with stacking a tower of pancakes, dressed in a white princess dress.
The adorable 2-year-old has mini braids in her hair, accessorized with a white bow to match her pretty dress. With a food brush in hand, she seems captivated by her pressing mission - to ice the stack of pancakes.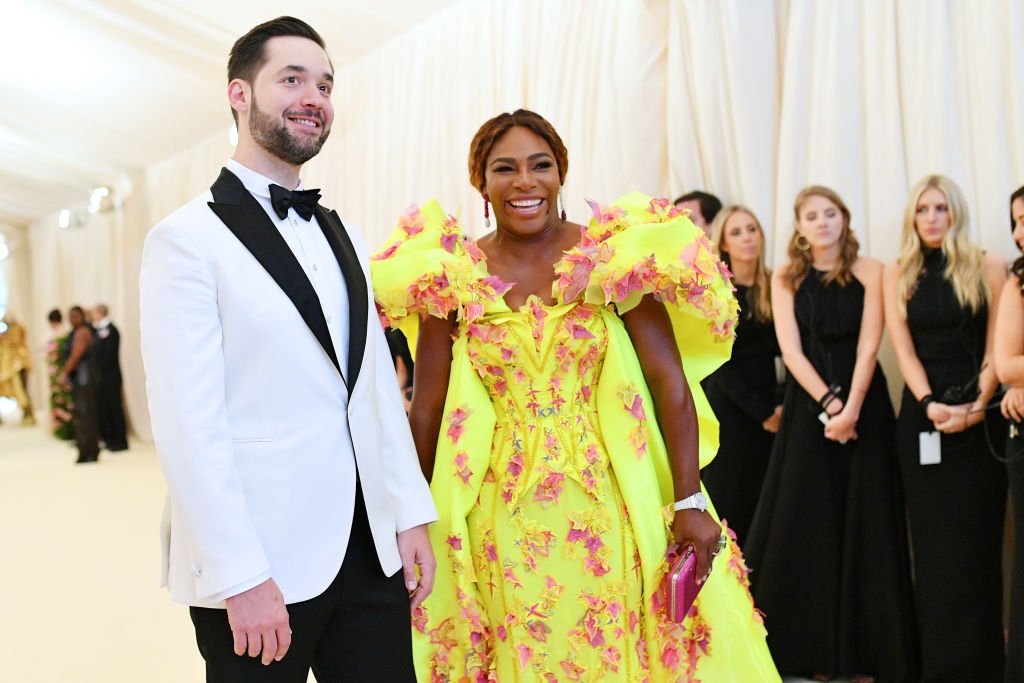 Serena Williams and Alexis Ohanian at The 2019 Met Gala in New York, May 6, 2019. | Photo: Getty Images.
The activity was captured by Reddit co-founder, Alexis, who shared the moment on his Instagram Stories. Both parents share special moments of Olympia, with her mom having begun before she was even born, through a letter she captioned:
"My Dearest Baby, You gave me the strength I didn't know I had. You taught me the true meaning of serenity and peace."
Olympia's white princess dress is another notch on her fashionable belt, as Williams admitted to the toddler already having an eye for fashion.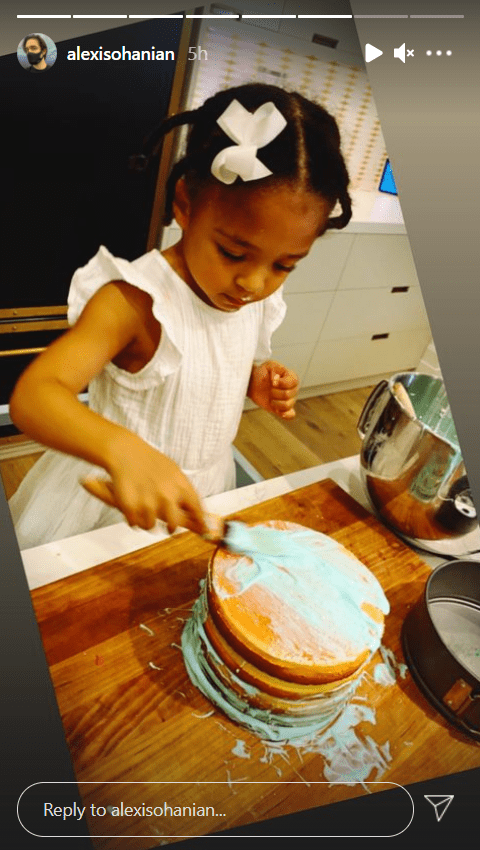 Olympia Ohanian enjoys making pancakes at home, December 2020. | Photo: Instagram/Alexis Ohanian.
Mom and daughter have appeared in several snaps twinning with their outfits, including matching swimsuits, Disney Princess dresses, tennis court apparel, and pajamas. Olympia often changes her outfit to match whatever her mom is wearing.
Williams admits she enjoyed taking time off from traveling and competing to become a full-time mom throughout quarantine.
Williams plans for Olympia to inherit her jewelry collection one day, including the "Unstoppable Capsule" collection launched this year, to inspire perseverance and strength throughout the racial unrest events of 2020 and the COVID-19 pandemic.
With such talented and intelligent parents, the world will be for Olympia's taking as she plans her future one day. Ohanian shared his thoughts on what would make him happy regarding his daughter, saying:
"I would love for my daughter to be a CEO and a startup founder. I would love for her to be a professional athlete. If she wants to do it, I will support her."
As the husband of a wife who's endured racial discrimination on and off the court, Ohanian wants to take the kind of action that corrects these past ills as a means to create a better world for his daughter to grow up in.
Born and raised in Compton, Los Angeles, Williams and her sister Venus' career story was penned as a couple of outsiders entering a 'white' sport earlier in their career.
It was as recent as 2001 that their father, Richard Williams was booed alongside Venus at the Indian Wells final, as the two walked to their seats. Reportedly, one guy threatened to cause harm to Richard, saying it had almost brought him to tears.
Williams admits she enjoyed taking time off from traveling and competing to become a full-time mom throughout quarantine. This despite the fact that Olympia crashed almost all her virtual calls and meetings. Super cute!
As the 23-time grand slam winner prepares for competing in 2021, we can only hope that will be the year we begin to see Olympia touring with her mom. Williams previously said Olympia was still too noisy to bring with her on the court.
Please fill in your e-mail so we can share with you our top stories!