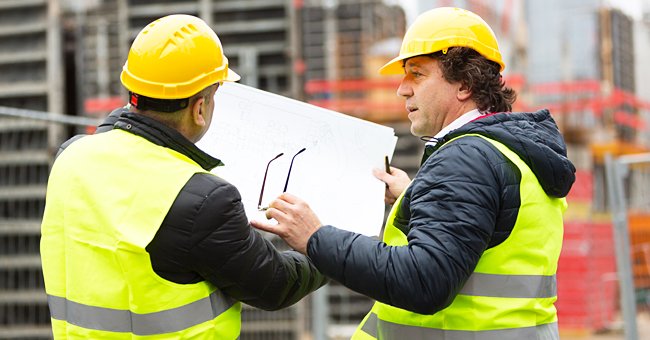 Shutterstock
Daily Joke: Two Construction Workers Were on Site Together
While two construction workers were working together on-site, one of them accidentally cut off his own ear, and while searching for it, they ended up finding a surprise.
Two construction workers were working on-site together. Out of nowhere, tragedy struck when one of them got too close to the saw that he was working with and accidentally cut his ear off!
The chopped off ear fell in the sawdust pit, so the construction worker quickly jumped into the pit and started hunting around, trying to find his lost ear.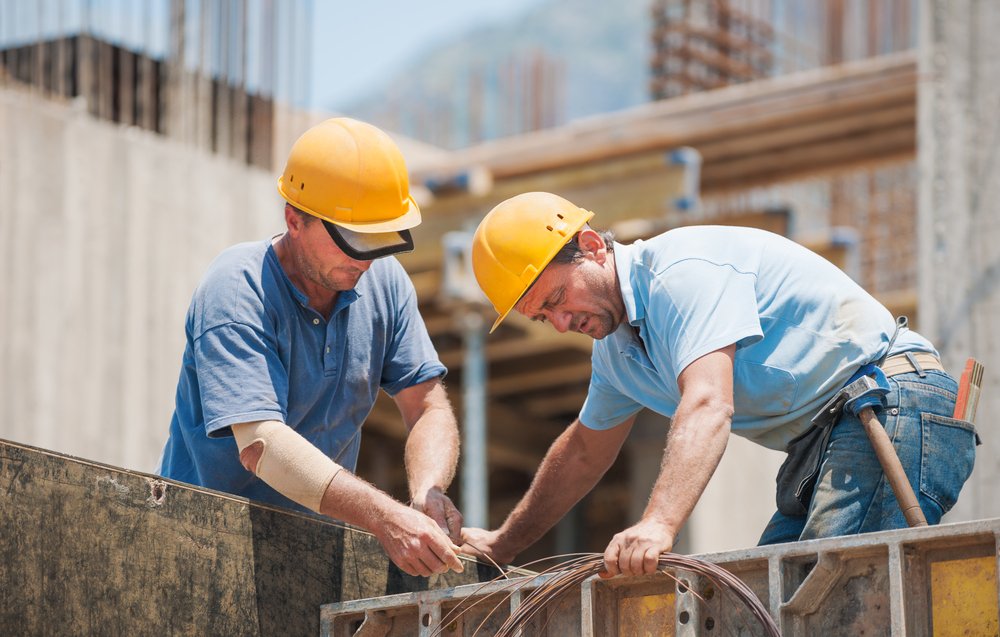 Two construction worker on the site of a project. | Photo: Shutterstock
The second construction worker saw him frantically searching the pit and asked him why he was doing so.
The first worker explained to his colleague that his ear had fallen off, and he was looking for it. The second man was ready to help out and started searching around in the pit while on his hands and knees.
Not long after he started searching, he suddenly exclaimed that he found it. The man who was missing his ear carefully examined the ear that his colleagues found. After studying it closely, he said:
"Keep looking. Mine had a pencil behind it."
Here is another joke about two workers with a surprise. Once there were two men who worked for the City council. One of the men would dig and dig until there was a deep hole in the ground.
Next, his co-worker would come after he finished digging and fill the hole with piles of dirt. The two men worked tirelessly with a lot of effort — digging, filling, digging, filling, and so on.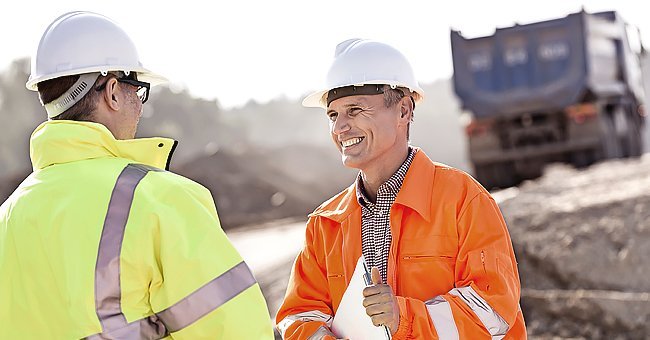 Two construction engineers on a work site | Photo: Shutterstock
A man was watching both men work from afar. He could not seem to wrap his head around the odd exercise, so he decided to ask the man who dug the holes. The hole digger replied:
"Oh yeah, it must look funny, but the guy who plants the trees is sick today."
For more interesting jokes, click here.
Source: Startsat60, Startsat60
Please fill in your e-mail so we can share with you our top stories!