Madonna Spends Quality Time with Twins Estere and Stella as They Decorate Gingerbread House
Madonna, who turned 62 in August, recently shared an adorable video of herself and her eight-year-old twins Estere and Stelle decorating gingerbread.
As shown in the clip shared on her Instagram Stories, Madonna stood at the table with Estere and Stelle. They were decorating three gingerbread houses, one for each of them.
There are marshmallows and jelly sweets on the table. The video shows how much they enjoy what they do. "How much of the decorations have you eaten?" Madonna asked the kids.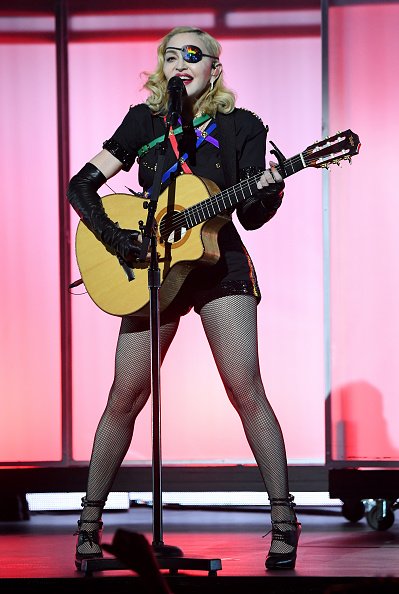 Madonna adopted Estere and Stelle from Malawi. The twin sister's mother died a week after giving birth. They were then placed in an orphanage.
Meanwhile, prior to this heartwarming video, the Queen of Pop shared pictures of Estere and Stelle as the pair posed for photos on a photoshoot by their older sister Mercy James, 14.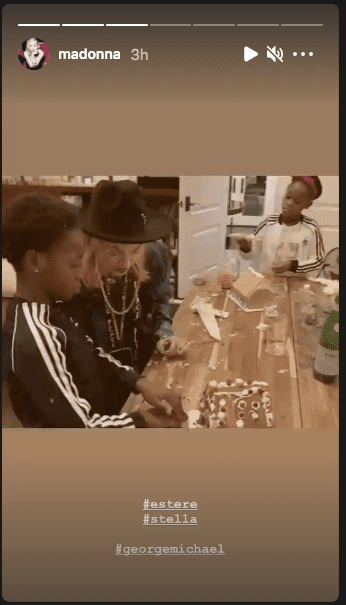 Estere and Stelle looked gorgeous in bandanas before sporting green and red hair extensions. Clearly, the beautiful girls are following in their superstar mother's footsteps.
The "Like A Prayer" singer has proved countless times that the family is vital to her.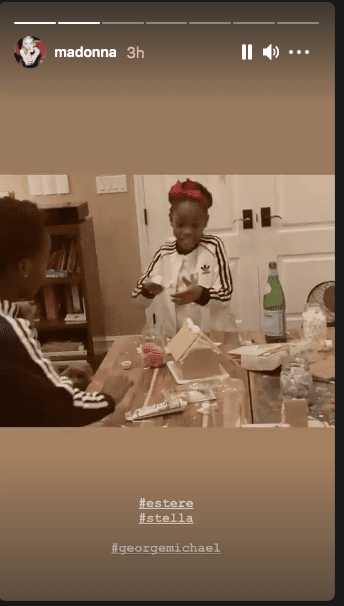 As for the multi-awarded singer, who is regarded as one of the most influential figures in popular culture, she wore a quirky navy dress as she enhanced her look with fresh flowers.
Aside from Estere, Stelle, and Mercy James, Madonna is also a doting mom to Lourdes, 24, Rocco, 20, and David, 15. She recently got her first tattoo on her wrist that features all six of her kids' initials.
Madonna's special tribute comes only a few weeks after she celebrated Thanksgiving with her kids. The star took to Instagram to share personal footage of herself spending time with them.
The "Like A Prayer" singer has proved countless times that the family is vital to her. Meanwhile, she spent a lot of lockdown in London with her four youngest children.
In July, Madonna returned to their home in Lisbon, Portugal. She moved her family there so that David could fulfill his dreams of becoming a professional footballer.
The two-time Golden Globe winner has also been hard at work with screenwriter Diablo Cody co-writing the script for her self-directed Universal Pictures biopic about her life and career.