Reese Witherspoon Gets in the Holiday Spirit as She Poses with Her Dog Minnie Pearl
Acclaimed actress Reese Witherspoon recently took to Instagram to share an adorable photo of herself posing with her French Bulldog Minnie Pearl.
On December 20, Reese Witherspoon uploaded on Instagram a snap of herself looking gorgeous in a red plaid shirt as she posed on her porch in a white rocking chair.
The 44-year-old complemented Minnie Pearl, who looked charming in a tiny red sweater. "Matching with Minnie," Witherspoon wrote. "Is this the kind of Holiday content you were looking for today?"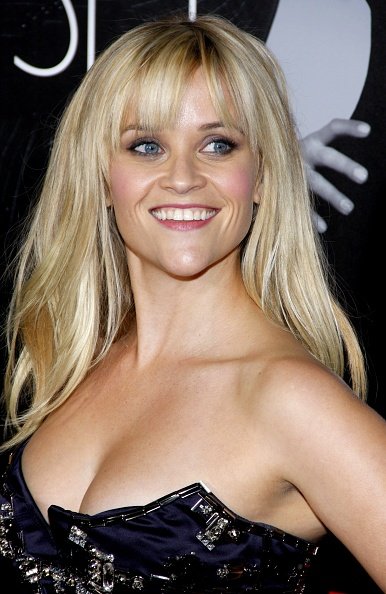 In the photo, the "Sweet Home Alabama" actress smiles at her legion of fans as she looks directly into the camera. Witherspoon covered up in a navy blue down jacket that was left unzipped.
The star, who started her career as a teenager, paired the ensemble with simple jeans. She tied her blond locks with a coordinating red plaid bow.
As of this writing, the fabulous picture garnered more than 423,600 likes on Instagram. Many fans also flocked to the comments section to praise both Witherspoon and Minnie Pearl.
On October 20, Witherspoon took to Instagram to announce Pepper's death.
Minnie Pearl joined Witherspoon's family in November. Since then, the cute puppy has been a regular guest on the actress's social media accounts and has been melting hearts.
Minnie Pearl's arrival followed shortly after the passing of the award-winning actress's beloved French bulldog named Pepper. The poor dog passed away in October.
On October 20, Witherspoon took to Instagram to announce Pepper's death. Along with a throwback photo of the dog, she wrote: "My goodness, she was such a loyal and devoted family member."
The actress also said that she's so broken-hearted but thankful for all the love and comfort they received from her. She concluded her post by saying that they will always love Pepper.
Witherspoon's daughter Ava Phillippe also mourned the loss of Pepper in a heartbreaking Instagram post. Ava shared that she rescued a new dog on the same day Pepper passed away.
Aside from Ava, Witherspoon, whose accolades include an Academy Award, two Golden Globe Awards, and a Primetime Emmy Award, is also a doting mother to Deacon Phillippe and James Toth.