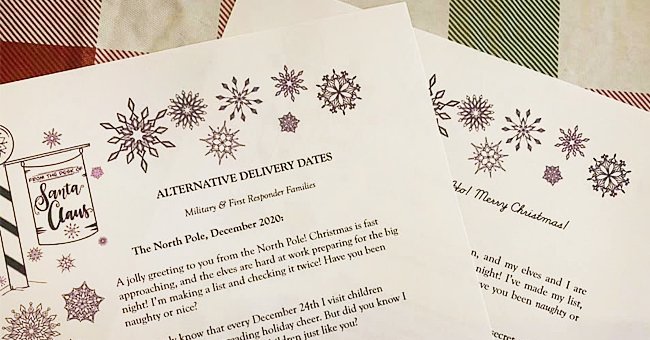 Facebook/stephanie.davisson
This Mom's 2018 Elf-Approved Letter for Families Needing Alternative Christmas Is Still a Hit

A Texas mom wanted to help the families of those working on Christmas morning, so she came up with a "100% certified" way to do that and keep the magic of the season alive.
Living with her military husband Brent in Fort Hood, Texas, Stephanie Davisson can't always have him home on Christmas. Since the couple has children, Stephanie devised a workaround, and it's gone viral.
When Brent got scheduled for Christmas duty, Stephanie put together a creatively crafted letter from Santa to arrange "special" present delivery dates for children of the military and first responders.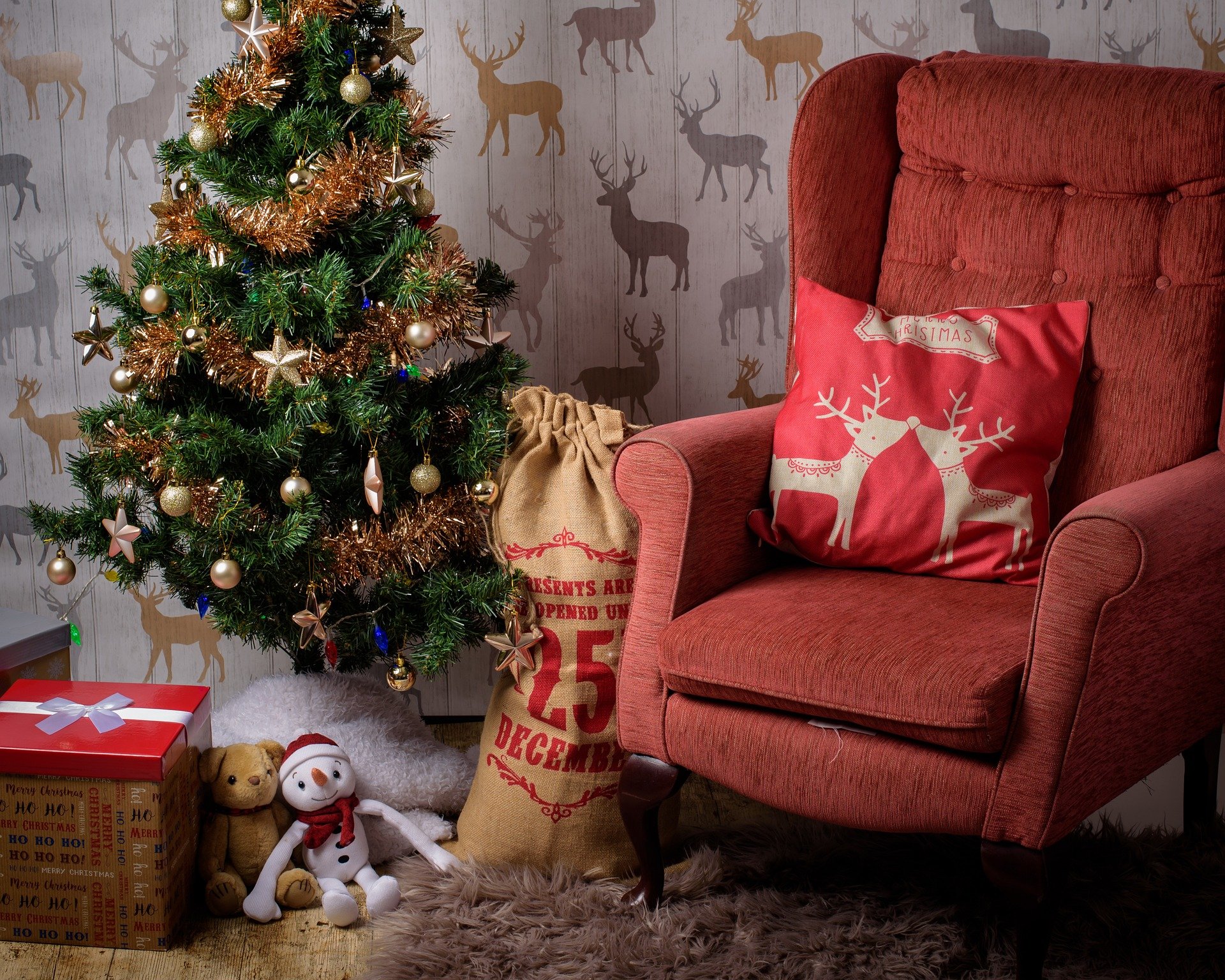 Christmas presents stacked around a tree. | Source: Pixabay.
CERTIFIED CREATIVITY
Stephanie first came up with the idea two years ago, and she posted a picture of the "Elf-approved" letter on Facebook, which got shared almost 70,000 times.
"My oldest is 8, and I want to keep the magic alive for him as long as I possibly can. He's a very logical kid, and I knew an 'official' letter from Santa, with boxes to check, would do the trick for him," she said.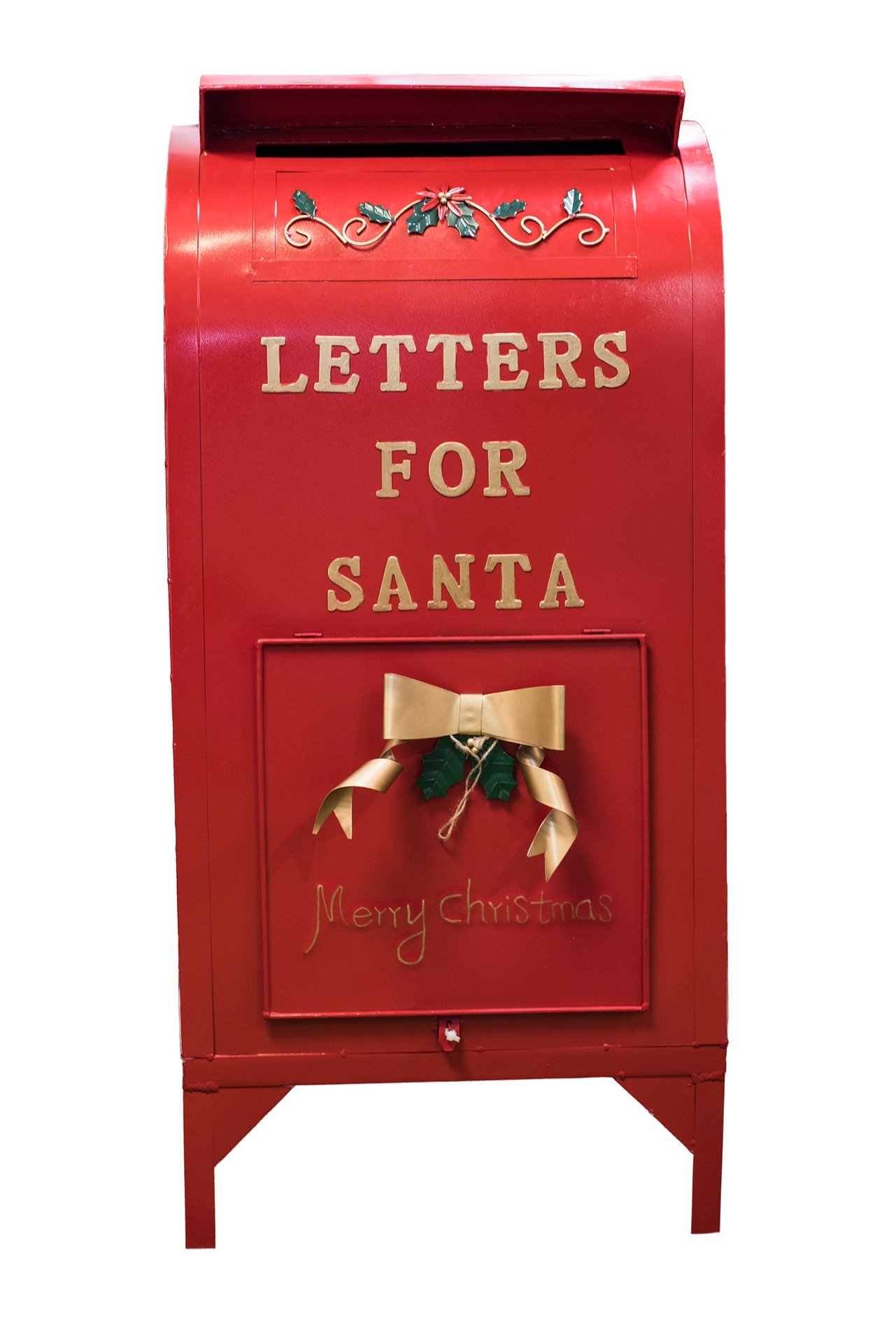 A post box that deliver mail to Santa Clause in the North Pole. | Source: Pixabay.
However, the letter did the trick for other kids as well, and Stephanie started receiving requests for other scenarios. So she created letters for flight crew, medical personnel, general use, and divorced families.
"We all seem to get so caught up in the material objects we forget to just enjoy each other and the magic of the season, and not just on the 25th," Stephanie added.
WHAT CHRISTMAS LETTERS REVEALED
Through the Post Office's Operation Santa program, letters children addressed to the North Pole revealed that the novel coronavirus pandemic had taken a toll on their mental health.
Pleas to forego presents in exchange for a COVID-19 cure ranked high among requests from children, as did the sharing of challenges they now face, like online schooling and parents losing their jobs.
HOW CHRISTMAS CAN HELP
Socially distanced environments act as stressors for children, the isolation makes them feel lonely, and the situation can lead to high levels of depression and anxiety.
According to psychologists, letters like those created by Stephanie can be beneficial for children. Called narrative therapy, writing a letter to Santa can help them word their experiences and emotions.
Creativity during the festive season also came through in the way some chose to remember loved ones recently lost. In Michigan, a woman created an ornament in honor of her late husband, and it went viral.
Christy Critchett Hester wanted to find a meaningful way to include her late husband's memory, so she made a snowman ornament for the tree to remind herself that he still watches over them every day.
Please fill in your e-mail so we can share with you our top stories!