See Witney Carson's Dreamy Nursery for Her Unborn Son with Husband Carson McAllister
Professional Latin ballroom dancer and choreographer Witney Carson recently gave a peek into her unborn baby's room. She is expecting a boy with her husband, Carson McAllister.
In the photo shared by Lindsay Salazar Photography on Instagram, Witney Carson is seen holding her baby bump. Next to her is the beautiful nursery of her unborn son.
The 27-year-old beauty, who married Carson McAllister in January 2016, worked with Four Chairs Furniture on the design. On December 14, the retail furniture studio first revealed the nursery.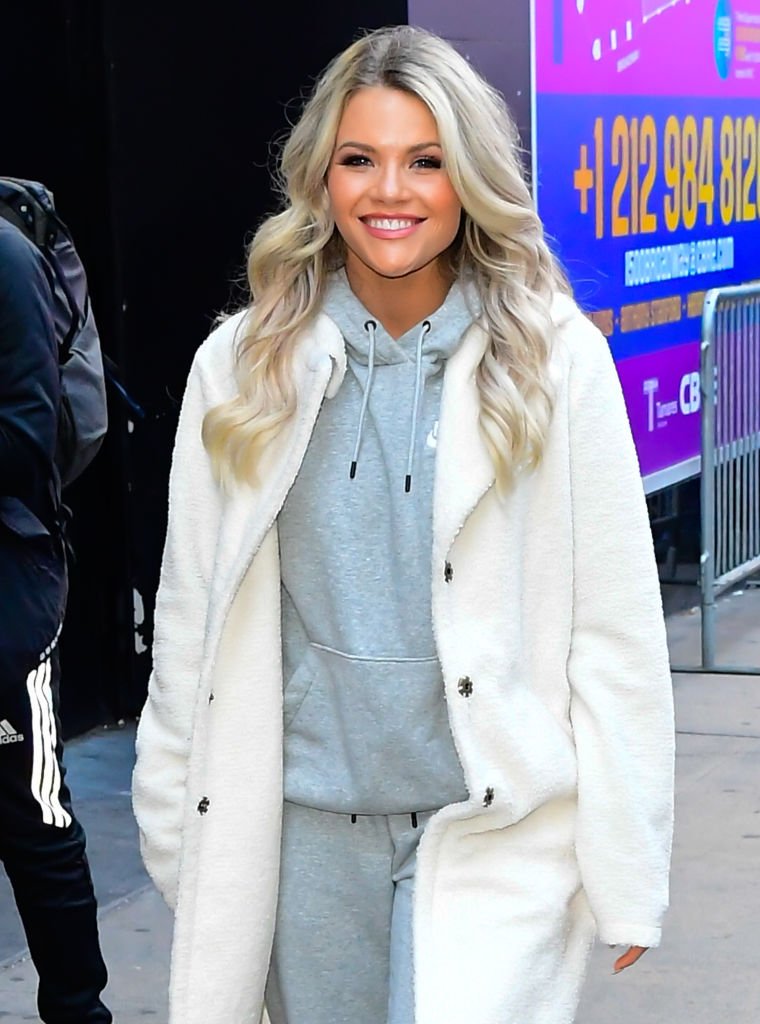 "It's finally here! The nursery is finished and I could not be more in love with this beautiful room!" Carson wrote on Instagram. "[Four Chairs Furniture & Design] did such an incredible job."
Meanwhile, in an interview with PEOPLE, the dancer shared that designing the nursery was enjoyable and exciting, adding that they wanted it to be neutral but unique.
To personalize the crib, Carson said that she and her husband, McAllister, built the accent wall in front of it. The couple spent days nailing the boards to the wall, sanding, and painting.
Carson also shared a video of herself with a positive pregnancy test.
"It was amazing to be able to build something with our own hands for our son," said Carson, who first gained attention in 2012 when she joined the hit show, "So You Think You Can Dance."
The dancer first revealed her pregnancy in July. She posted a sweet pic of herself holding a sonogram and a positive pregnancy test while hugging McAllister.
Carson also shared a video of herself with a positive pregnancy test. In the caption, she expressed her joy and gratitude for the test's result. The pregnancy news heightened her and McAllister's excitement.
This will be the first child for the loved-up couple. In a Valentine's Day vlog with McAllister in 2018, Carson opened up about her plans to grow her family, saying that she wanted three or four children.
Carson shared a video on Instagram on December 8, showing off her growing baby bump and noting that she is currently 35 weeks pregnant. She filmed it with her iPhone as she stood in her bedroom.
The dancer joked in her caption if anyone else felt like she'd been pregnant for several years at this point. From the looks of the responses, most people were happy to see how cute Carson looked.