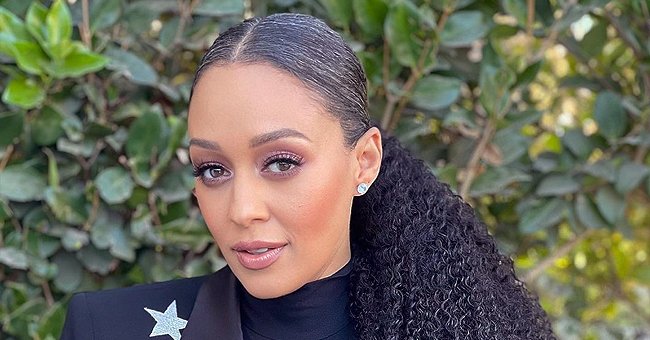 Instagram/tiamowry
Tia Mowry Makes Hearts Race with Gorgeous Makeup and Hair in a Black Blazer — See the Snap

American actress Tia Mowry looked gorgeous as she posed in a black star-patterned suit jacket with lovely makeup in a recent post on her Instagram feed. Check out the stunning look!
Tia Mowry never fails to take breaths away. The American actress is a fashion-forward icon who has proved that beauty and style will always be her forte, so she continues to bring her A-game at every opportunity.
With such an active social media presence, the 42-year-old left mouths watering with her several posts over the years. In the most recent photo on her Instagram feed, she was once again seen rocking a stylish ensemble.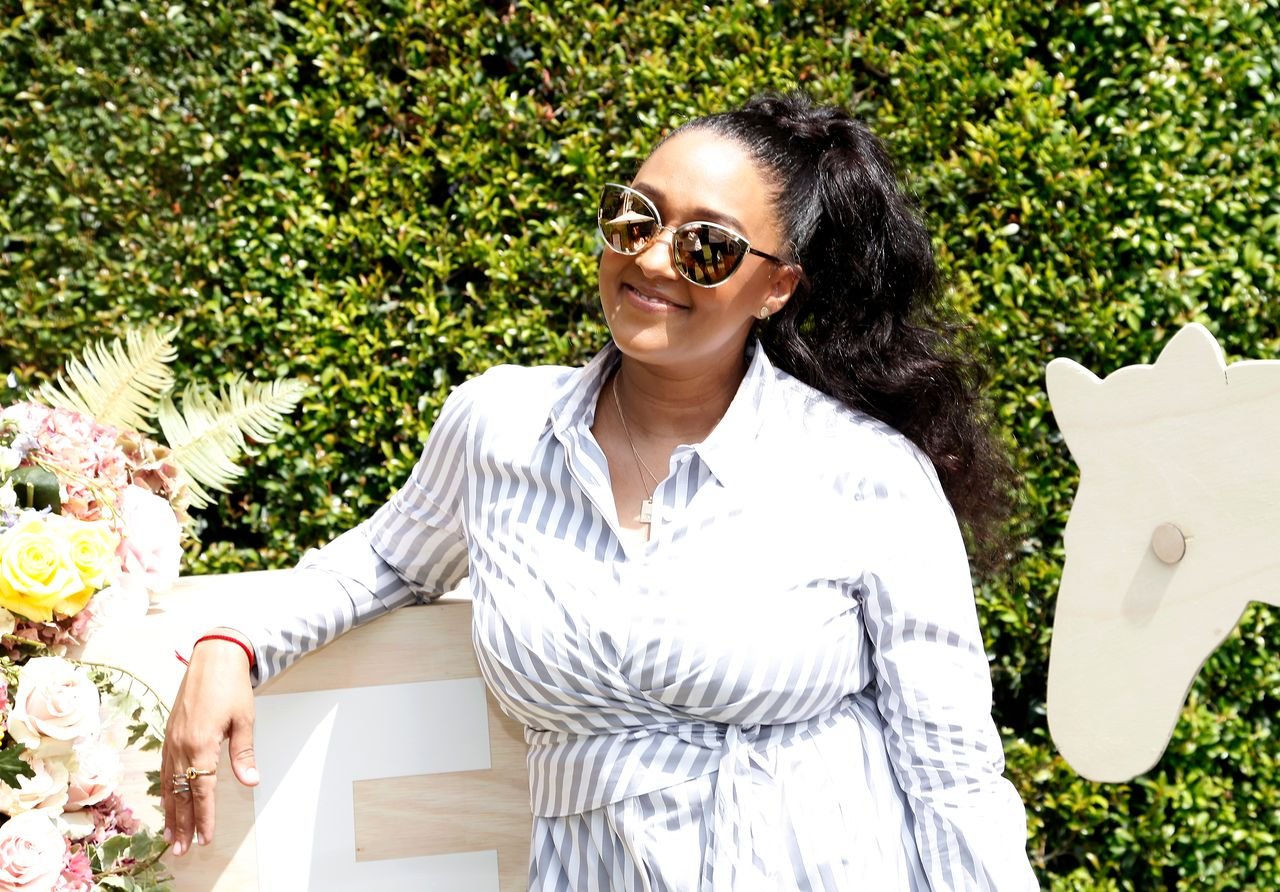 Tia Mowry attends a Back-To-School block party on August 25, 2018. | Photo: Getty Images
The star was dressed in a black turtleneck top and a matching black suit jacket with silver star patterns all over. She combined the fit with a lovely assortment of bracelets and a sparkling studded stone earring.
Her face was perfectly made up, giving prominence to her beautiful features. Her dark natural graying hair was then slicked to the back into a gorgeous curly ponytail that rested on her shoulder. She captioned:
"When the blazing sun is gone, When he nothing shines upon, Then you show your little light, Twinkle, twinkle, all the night…"
With the post, it is clear that the mother of two is not only proud of her good looks but also her natural gray hair. It also goes without notice that this is not the first time she is showing it off.
In July, Mowry took to her Instagram feed to post a lovely photo of her rocking and completely owning the gray strands of hair. The shot was a natural close-up selfie where she gave a good view of the curly locks.
These were casting directors who did not understand the different shades of Black culture.
With many more jaw-dropping photos on her Instagram feed, it is safe to say that the actress has had quite a glamorous year. Several of her outfits made the waves, ranging from last month's blonde bob look to last weekend's high waisted combo.
Another outfit of notable mention was Mowry's classy black dress that gave a perfect view of her toned legs. The photo was posted early this month, and it showed her posing next to a classic green car.
However, besides having a somewhat smooth career as a Hollywood glamour queen, the actress has also had her fair share of ups and downs over the years. She once opened up about the opposition she and her twin sister faced because of their skin color.
She tearfully revealed that when they were younger, a popular teen magazine denied them a cover feature. The star explained that they were told they could not be on the cover because they were Black and it would not sell.
Mowry later opened up about another discrimination she faced along the years of her acting career. She divulged that on several occasions, she had been told that she was not Black enough so she would fit into Latino roles better.
The actress added that these were casting directors who did not understand the different shades of Black culture. However, with the world constantly evolving and awareness reaching farther out, one can only hope that the walls of ignorance and racial segregation will finally be torn down.
Please fill in your e-mail so we can share with you our top stories!