Here's How Arnold Schwarzenegger Really Feels about Being a Grandad
Arnold Schwarzenegger became a grandfather for the first time in August. Settling into his new role, the legendary actor loves every minute of the new experience.
Arnold Schwarzenegger had been a ball of excitement since he heard that his daughter, Katherine, had fallen pregnant in May. And now that the new family member arrived, Arnold can't be more smitten.
It's Katherine's first child with her husband, Chris Pratt, whom she married in June last year. But she is also stepmom to Chris' son from a previous relationship, Jack.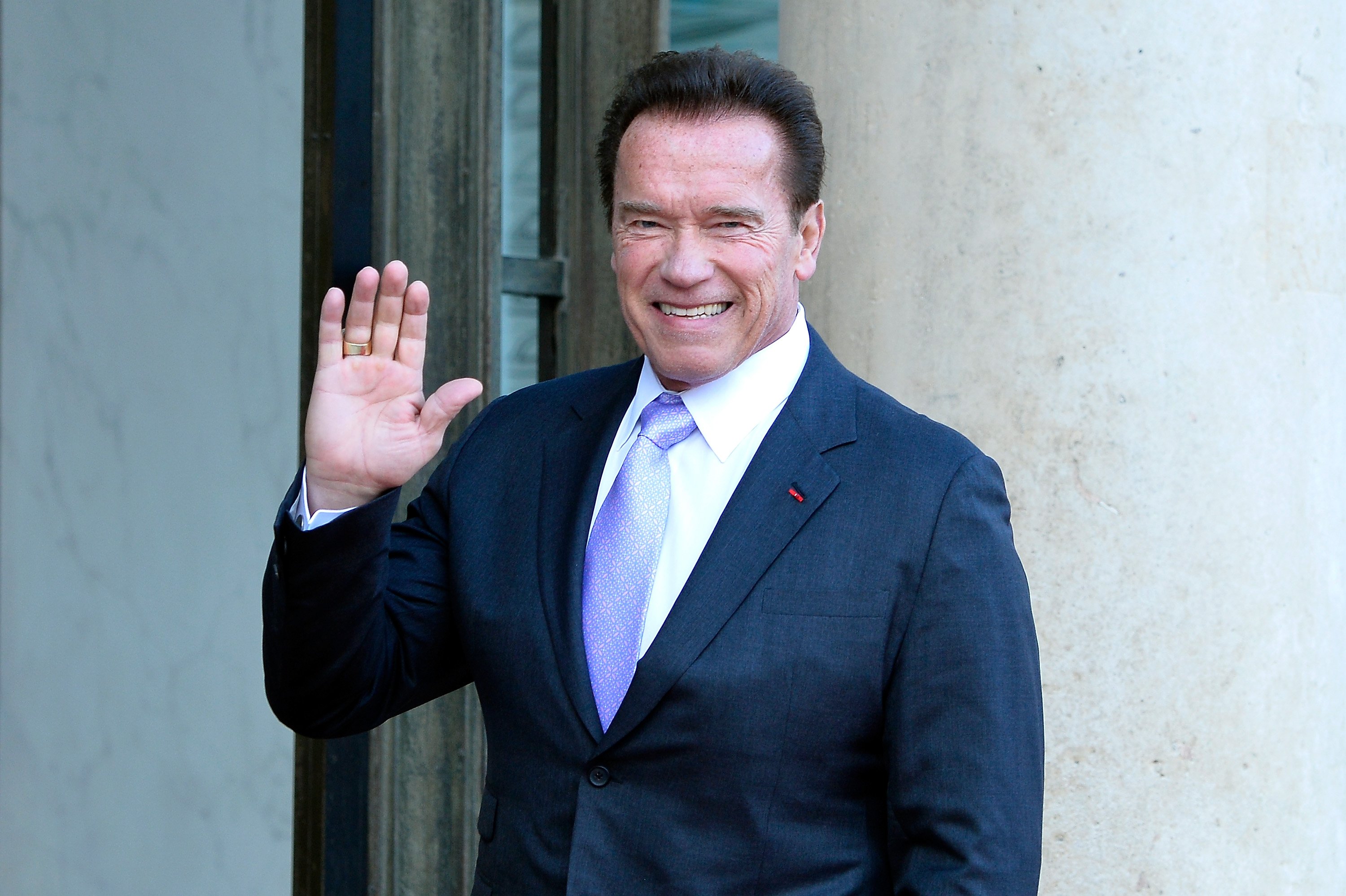 ANYTHING BUT THAT
Shortly after he heard the joyous news that Katherine is pregnant, Arnold appeared on Jimmy Fallon's show. Despite the initial reaction of happy disbelief, the actor couldn't wait to meet the new family member.
Even though Arnold looks forward to playing with his grandchild, there is one thing he hopes will not be passed down. Joking with Fallon about it on his show, Arnold quipped:
"Worst thing is if this kid ends up, you know, with my accent. That's what we don't want."
CELEBRATING THE ARRIVAL
When Katherine gave birth to her first bundle of joy in August, grandad Arnold celebrated the wonderful occasion with a victory lap around town on his red Indian motorcycle.
Dressed in full riding attire from boots to the leather jacket, Arnold looked fly and proud with his mirrored sunglasses as he drove around. Since then, Katherine said her father "really loves" his new role as a grandparent.
While promoting her partnership with Planet Oat on Tuesday, Katherine spoke to Us Weekly and opened up about her parents' relationship with her daughter, Lyla.
Sharing that it is an awesome new experience for Arnold and her mom Maria Shriver, it is also "beautiful" for Katherine to watch the relationship unfold as their daughter.
THE JOY OF GRANDPARENTING
From Arnold's perspective, being a grandfather opened up another world. Lyla is now four months old, and during a virtual "Kindergarten Cop" reunion, the actor shared the best part of it so far and said:
"It's great to be a grandfather because you get all the credit, and so many gifts, and so many good wishes. But you have no responsibility."
HIS CHILDREN
Katherine is just one of the former Mr. Universe's five children. With his ex Maria Shriver, Arnold Schwarzenegger shares four children namely Christopher, Patrick, Christina, and Katherine.
From Arnold's relationship with Mildred Baena, he has a son named Joseph, and the Pepperdine University graduate is the spitting image of the legendary actor and bodybuilder.