Arnold Schwarzenegger's Son Joseph Baena Is a Spitting Image of His Dad in Recent Shirtless Photo
Arnold Schwarzenegger's son, Joseph Baena, recently shared a photo of himself posing shirtless. Without a doubt, he is the spitting image of the former Mr. Universe.
On November 30, Joseph Baena took to Instagram to share delightful snaps of himself posing shirtless to let fans know how his gym journey is going. Baena captioned the post:
"How it started VS How it's going."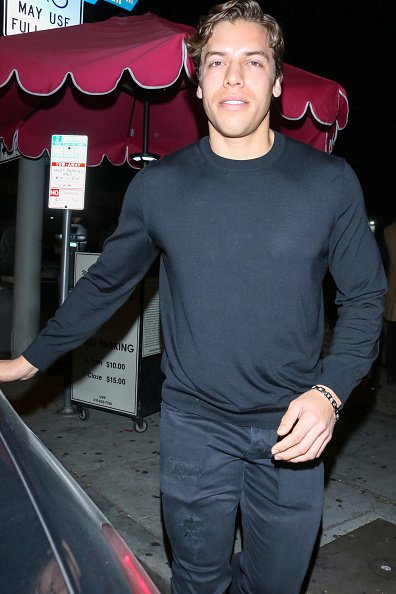 The first photo shows Baena resembles a gifted little toddler. Meanwhile, in the second picture, shirtless Baena is seen posing while at the same time flexing his muscles.
Baena could easily be mistaken for his dad, who became a household name with bodybuilding in the '60s and' 70s. Many fans have noticed his striking resemblance to Schwarzenegger.
The viral post comes only a week after Baena uploaded a workout video of himself concentrating on his shoulders. In the caption, he admits that shoulders have always been the hardest muscles to develop. 
"I've learned that the only real way to grow them is by going all out and burning out till you can't even lift your arms!" Baena wrote. "Tag me in your next shoulder workout, and I'll leave a comment!"
He posted a bodybuilding pic almost indistinguishable from one that his dad took in 1967.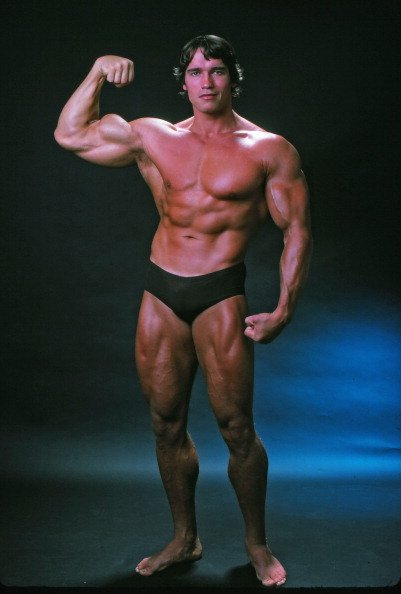 Baena is the son of Schwarzenegger and Mildred Baena. The actor is also a doting dad to his other kids, Katherine, Christina, Patrick, and Christopher. He shares them with his ex Maria Shriver.
In 2019, Baena graduated from Pepperdine University with a degree in business administration. According to Men's Health, he once called his father "the best training partner in the world."
Baena now weighs in just under 200lbs. He revealed it to a fan in the comments section. At the time, he posted a bodybuilding pic almost indistinguishable from one that his dad took in 1967. 
In the shirtless photo he uploaded to Instagram back in April, Baena is seen wearing a pair of  Gym Shark drawstring joggers and matches the look with checkered Vans Slips-Ons.
Baena rose his arms over his head to flaunt his biceps and triceps, which Schwarzenegger also did during his reign as a bodybuilding champ circa the '60s and '70s.
Meanwhile, it looks like Schwarzenegger also likes to assist Baena with his workouts. On his child's birthday in 2017, the actor uploaded a photo of them hitting the gym together.