Tia Mowry Shows Stunning Long Legs in Nude Shorts and Black High Heels in a Photo
Tia Mowry stunned in a new picture she posted on her Instagram page that showed her flaunting her long legs in a black top and brown mini shorts.
Tia Mowry is 42-years-old and a mother of two adorable children. However, she looked half her age in a recent snapshot she shared with fans on her Instagram page.
In the photo, Tia dazzled in a tight black long-sleeved top, which she matched with brown mini shorts and black high heels. She rocked short brown hair and accessorized her sweet look with big round earrings.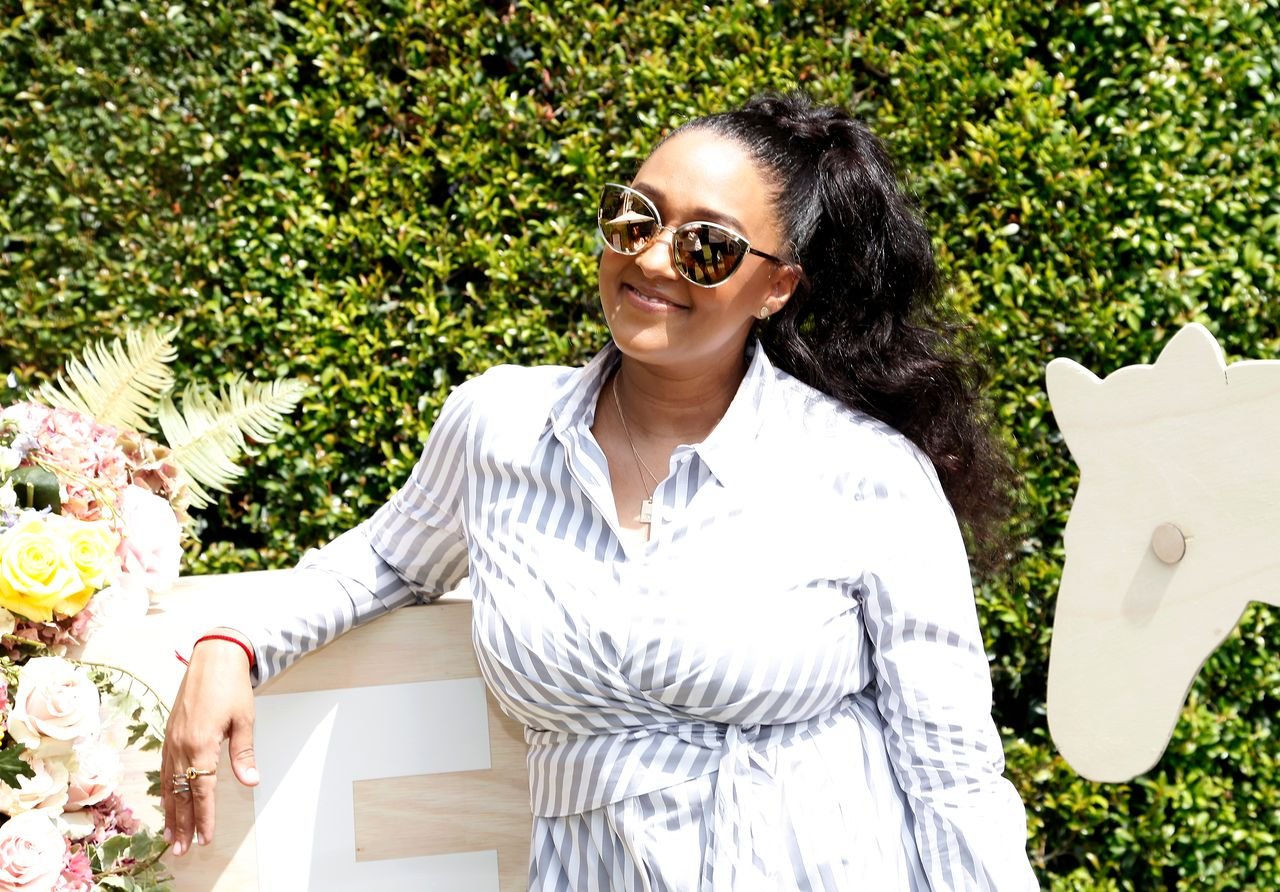 The nature of Tia's mini shorts meant that her stunning long legs were in full display, and it was a joy to witness as her glowing skin took the spotlight. Tia posed in the middle of a street while walking across the road. She captioned the post:
"I'm too #busy minding my own business ?? #shorthair ? @juliannekaye."
Expectedly, there were wild reactions to Tia's post as many of her fans drooled over her sweet look in the picture. One fan said the actress is forever young and wondered if she would ever age.
A second fan said they wanted Tia's entire outfit and swooned over her look, while a third fan craved her legs. Another impressed fan loved the actress's hair and described her look as perfect.
Later on, the proud mom and wife gave a word to mothers on loving their post-pregnancy body. 
In September, Tia gave fans, who continue to wonder how she looked so good, tips on her effortless, glowing quarantine makeup look when she featured in ET's "Unfiltered Series."
During the series, the actress shared her favorite makeup and skincare tips and go-to products. She also revealed that as a working mom, she loved doing her makeup within 20 to 25 minutes.
Tia's sister, Tamera Mowry also shared a selfie on her Instagram page in September that showed her makeup-free and opened up about how her perception of growing up has changed over the years. 
Tamera recalled how she used to think as a younger person that people in their 40s were old. However, now that she is in that age bracket, she feels the exact opposite.
Tamera added that she has never felt more at peace and comfortable in her skin, adding that she protects her peace, follows her gut, creates boundaries, and always fights for the right thing. 
Tia's journey to becoming confident in her body and skin did not come easy. After welcoming her second child and first daughter, Cairo, in 2018, she opened up about her post-pregnancy body.
The 42-year-old said she was not in a hurry to get her pre-pregnancy body back and did not think any woman should be. Later on, the proud mom and wife gave a word to mothers on loving their post-pregnancy body. 
Showing off her incredible post-partum body 17 months after giving birth to Cairo, Tia encouraged moms to love their bodies no matter the changes pregnancy brought.
Besides Cairo, Tia is also a mother to a 9-year-old son, Cree. She shares Cree and Cairo with her husband, Cory Hardrict, who she married in 2008.