Man Refuses to Use Son's Emergency Fund to Pay for His Wife's Dad's Surgery — Here's Why
In today's story, a man doesn't want to use the money he has been saving for his son in case of an emergency to pay for his father-in-law's surgery. His wife disagrees with him.
On December 19, a man took to Reddit to share an unpleasant situation involving his son, wife, and father-in-law. He even asked his fellow netizens if he was not handling the problem in the best way.
The Reddit user explained that his nine-year-old son was born with congenital heart disease (CHD), a condition discovered when the boy was in his mom's womb.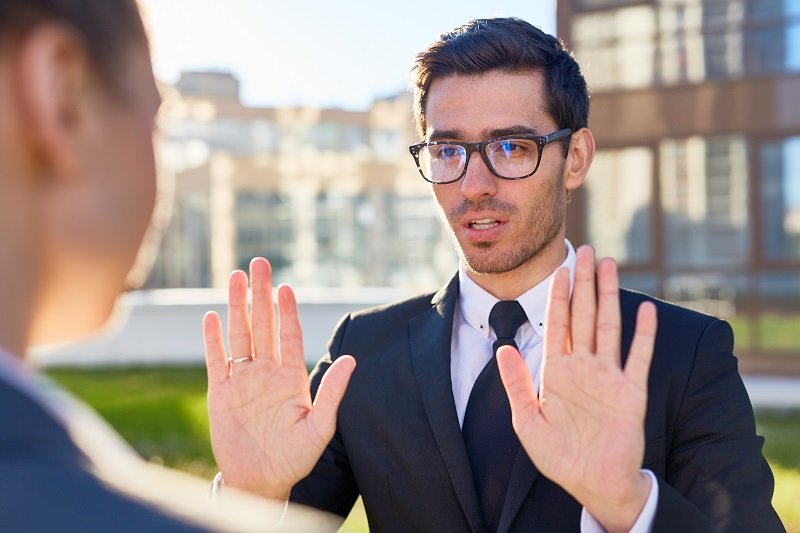 SAVING MONEY FOR HIM
When the kid was ten days old, he underwent a massive medical procedure. Due to all of his health issues, the Reddit user missed "a lot of great moments." Still, he wants his kid to grow up and be healthy.
Even now that the boy is nine years old, he has to go to the doctor once a week because more health problems keep coming up. In fact, the Reddit user said he was now dealing with arrhythmia.
Knowing that his son's condition is fragile, the Reddit user has been saving up money for him in case of an emergency. His current wife, whom he met in 2018, has been quite supportive, fortunately.
However, things got complicated when her father, who also has a chronic condition, needed surgery. Her family contacted her and asked for money to help pay for the procedure.
Sadly, the salaries of the Reddit user and his wife are barely enough to cover their expenses, so the only money available is the one he has been saving up for his son.
As expected, she suggested they could use some of it to help pay for her dad's surgery, but he adamantly refused to because his son is his priority "and should be [her priority] as well."
NOT A CHANCE
The Reddit user added that his brother-in-law has been pressuring his wife about the money, but he told her it was not his problem, adding that his responsibility as a parent was to think about his kid's future.
His wife told him that he worried too much and needed therapy to deal with his own issues. Still, the Reddit user is not spending his son's money on anybody but his kid.
To make matters more uncomfortable, his wife wanted to invite her brother over to see if he could convince the OP. But the Reddit user still feels he is "not obligated to pay." He added:
"I understand that my wife's family is my family and they're decent folks and don't deserve this but my son is my priority."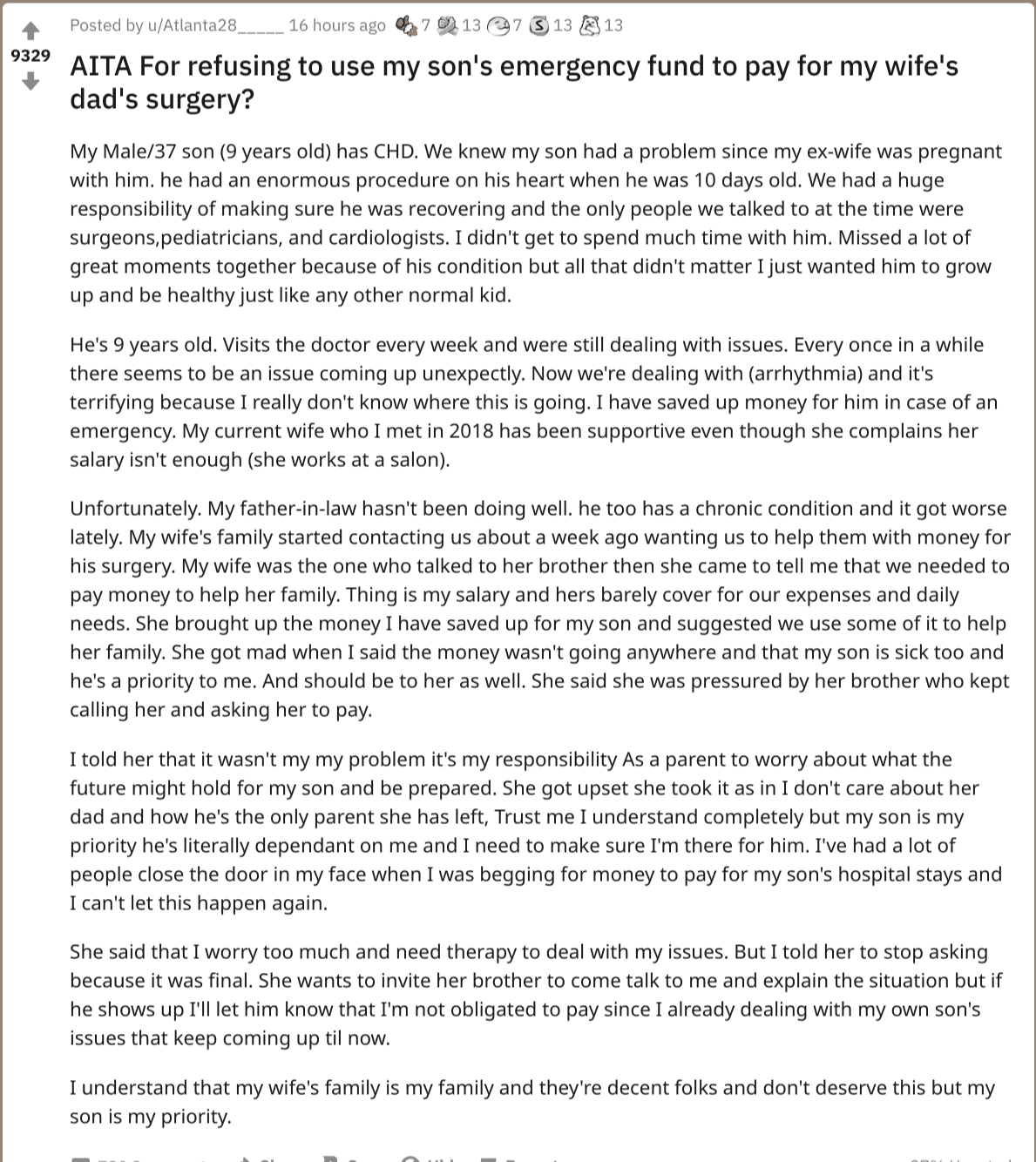 In the comment section, other Reddit users pointed out that although he was right for not wanting to spend his son's money, his wife was not at fault because she was simply asking for money to help save her dad's life.
Another Reddit user made headlines earlier in December after sharing that he refuses to forgive his uncle for telling him that he was the product of an affair. Here's the full story.